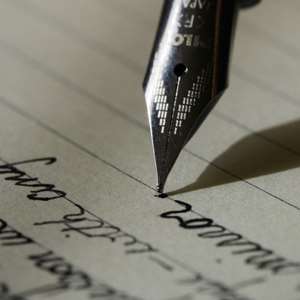 When Auntie Bea Adom (not her real name) heard of the demise of Ghana Airways in Baltimore, she decided to write to me about her experiences with the Airline. Below is her own written account.
What is the use of the Management of Ghana Airways if they could sit in their posh offices and let the license of a whole national airline to expire? This is beyond me.
The recent incident causing an undue hardship to travelers of the banned Ghana Airways flight to Ghana on July 27th 2004 is nothing new to me. One does not kick a person when he/she is down but I want to share my experiences with Ghana Airways, Cousin Kojo.
A similar thing happened to me on the two occasions when I was stranded. You will never find people in charge anywhere near the chaos to even apologize and to pacify the passengers. Do you now understand why KLM takes us for granted, Kojo?
I go to Ghana every Christmas to visit Auntie Ama and after two experiences with Ghana Airways, I decided not to fly with them again even if it is for FREE. My first experience - I got to Ghana without my luggage even though I was assured that two of my luggage would arrive with me and the rest at a later date. I was going to Ghana for the first time in 5 years and you imagine what I had to do? I had to borrow t-shirts from my mother and brother!!!! Just imagine what the kids in the house thought?
On my return flight from Ghana none of the two suitcases that I had with me arrived with me. Some of the people who were continuing to other states were again stranded. It took two weeks for me to get my suitcases. When I got the suitcases back most of the art pieces that I was going to give as gifts to my colleagues at work and those that people had given me money to buy for them were either broken or damaged. Come to find out the luggage was "accidentally" sent to Senegal! As I write to you, Ghana Airways is yet to reimburse me even though I sent them pictures of the broken pieces, besides, one of their Officials inspected the pieces when I picked up my suitcases.
Another year when I was going to Ghana, I got to New York and only to be told that the flight had been cancelled. We had to stay in New York for two days. Two days out of my two weeks' visit to Ghana. Ghana Airways! Tweaa!
Just imagine how much money Ghana Air will make if they get their act together? Why does a passenger who has no business in Amsterdam have to take KLM and spend seven to eight hours on those hard benches at the airport (and cold if its in the winter and buy a small size cup of coffee for $3.75)? At the end of the day that passenger knows that the plane will take off when it is supposed to and even if there is a delay an explanation will be given and they will not be left to figure out things for themselves.
I do not want to take too much of your time, Kojo, but I would rather let the European Airlines mistreat me, if I know that I will not be stranded or lose my luggage without any compensation. If anything at all, I will take it that they do not know me or they do not understand my culture.
Have a nice day, Kojo. Please do make sure that this is published. May be what has happened to Ghana Airways in July 2004 when people are fighting to get flights to Ghana, will be for the change to come. I hope that Ghana Airways will never be the same. All the best to Ghana Airways because many people will be affected adversely if the Airline goes down.
Your cousin Bea.
Views expressed by the author(s) do not necessarily reflect those of GhanaHomePage.