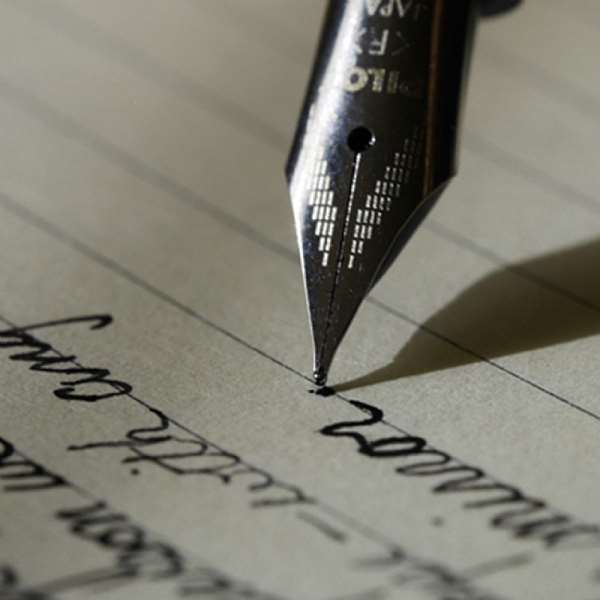 MY OWN ENCOUNTER
Of the major airlines offering service to Ghana, KLM has undoubtedly been the indisputable choice of many. Rightly so, this major carrier offers daily flights to Ghana and has enjoyed a very lucrative and profitable market by competing and taking advantage of the ill-managed Ghana Airways. In comparison however, Ghana Airways offers competitive prices that are in line with other carrier's fares and while it's services are better than average it offers limited service to Europe and US mainland. For one thing, most Ghanaians are able to bribe their way out of paying for excess and overweight baggage…not with KLM. It is further alleged that some adults are able to purchase tickets as infants leading to loss of revenue. Sadly enough, Ghana Airways issues untraceable paper tickets while KLM issues traceable electronic tickets (computerized). As a result, KLM has undoubtedly seized the opportunity to service Ghana daily from Amsterdam (a gateway to Europe). In spite of KLM revenue from operations in Ghana, it has created a very demeaning atmosphere, If anyone has ever flown on any other Airline to Amsterdam and connected with KLM to Ghana, one will bear me out that the services offered by that carrier was far superior than services offered by KLM from Amsterdam to Ghana.
While service is a key-determining factor in choice of air carrier, Ghanaians have limited choices. When one has no choice of service, one succumbs to abuse and price gouging and that's exactly what KLM has stooped to. In effect, KLM charges Ghanaians $36.00 each way ($72.00 roundtrip) on flights to or from Amsterdam /Ghana which starts on Thursday, Friday, Saturday or Sunday when no major airline (British Airways, Lufthansa, Swissair, Ghana Airways, Alitalia etc.) with flights from Ghana charges you extra to fly on those days of the week. Sadly enough, most travelers are unaware and are never told of their fare basis.
On all my flights from the continental US, Great Britain, Germany, and Asia to Amsterdam, I was offered all kinds of services including limitless choice of major newspapers and magazines to read, wine, beer and other types of liquor or soft drinks for my asking. The message was and still is, "we want you to fly with us again." Isn't it ironic that KLM (Northwest Airlines) uses the acronym "MESABA" coined from Ghanaian language meaning "I shall return" on it's aircraft. Well, flip MESABA around and you are left with "ABASEM" meaning, "a wise saying or figurative speech." The reason behind good service by KLM in continental US, Europe and Asia is that the passengers are made up of different nationals, racial or ethnic groups (mostly white) unlike what is seen on travel from Amsterdam to Ghana of which 98% of the passengers are Black (Africans) "menuanom."
For the numerous times I have traveled on KLM from Amsterdam to Ghana, not only did I witness psychological abuse but also intimidation and disrespect. The attendants are nonchalant, disrespectful, unfriendly, and uncouth, disorganized and treat passengers as lower class, ignorant, and illiterates on a free ride. The boarding gate during boarding in Amsterdam looks as if a pack of wolves are chasing an antelope, fighting to grab the last meal with no control at the boarding gate by the attendants. The body language, facial expressions, and uttered screaming words by KLM attendants only may imply "these are animals" It's hell on earth, each and everyone for himself and God for us all. One white traveler who witnessed the maltreatment at Amsterdam expressed the same sentiment a couple of years ago. In spite of all their lack of care, they do allow parents and children to board first.
In Amsterdam, KLM hardly puts newspapers on board the aircraft (saving money) and each passenger is limited to one newspaper. An attendant who stood at the gate refused to allow me to take one each of the newspapers (Financial Times, US News) on board. His statement "everybody is allowed one newspaper take a choice." I can guarantee you that this attendant will not repeat the same statement to a white person on the same route or on other routes in Europe, Asia or US. His argument was that there were not enough newspapers to go around and besides many passengers collect the newspapers for sale in Ghana. What a disgrace. The attendants sometimes refuse serving alcohol because most Ghanaians don't consume the tot bottles of wine or beer but take it off the aircraft for sale. The question is how much can one even sell a tot of wine for ($0.50) with respect to gouging passengers $36.00 extra for a trip. In spite of offering Ghanaians poor service in comparison to services elsewhere, one is at the mercy of KLM if one's baggage is delayed or lost.
About 7 months ago, I had a delayed baggage on KLM. For those of you who have lost or delayed baggage on KLM, I can sympathize with you. KLM mishandled my delayed baggage right from the beginning. Why are set standards so important in any organization? Simply answered, it affords everyone the opportunity to enjoy the same set of services regardless of race, color or ethnic origin. However, the world differs in customs and one rule does not apply to all, but the basic rules for service applies when services are paid for. Nonetheless, KLM can and has changed its rules and regulations very often when it deemed fit. Some passengers are compensated for delayed baggage others are not. In other words, KLM has no firm standards to adhere to when it comes to baggage claims in Ghana.
Lets look at how Airlines are supposed to handle baggage claims stemming from my investigations and experience. If you live within city limits e.g. Greater Accra, an airline has the choice of delivering your baggage to you at home or compensating you for your travel but do not have to pay for inconveniences such as clothing, beauty aids, toiletries, etc. If you live outside of city limits e.g. Nsawam, Tema, Tamale, Sunyani, Kumasi etc. not only is the carrier obligated to pay for your travel to claim your baggage but also for your daily inconveniences for as long as your baggage is delayed. The payments to you are prorated because most of the items you are allowed to use daily are reusable and not consummated. Only those who file a claim for lost or delayed baggage and ask for compensation for inconveniences are paid however, there is a catch. Compensation, my friend, does not come easy. If on filing a claim and the person authorized to disburse funds for inconveniences is sick or gone for the day (the usual excuse you get) you will not get paid. Ironically, they will ask you on the following day to present receipts for all the items you purchased before they reimburse you. Wait a minute, how many street hawkers or stores issue receipts for underwear, a bar of soap, toothpaste, comb, brush, etc. purchased in Ghana. Without receipts, the most insidious offer by KLM is a travel discount voucher or certificate if you are lucky. The voucher can only be redeemed through purchasing your ticket directly from KLM and not from your travel agent. The coupon cannot be redeemed for cash and you cannot give it to aunt Afua to use (non-transferable) and you better travel within one year or lose it altogether.
In spite of all the hassle for a discount coupon, you can purchase a roundtrip ticket from KLM for example 5 million cedis and if your travel voucher is good for 500,000 cedis, your ticket may cost you 4.5 million. If you purchase the same ticket from a travel agent, you may get the same fare for 3.5 million cedis because agents purchase bulk tickets at discounted prices and pass on the savings to you. What good is it to you to buy your ticket from KLM on a discount? This is mental abuse with good intentions. To my dismay, the baggage holding area in Accra is full to capacity with more than 50% of the baggage from KLM. I believe, most travelers from places like Tamale, Takoradi, Berekum and elsewhere literally give up and wait for weeks or months before traveling to Accra and checking on their lost or delayed baggage without any form of compensation.
Ghanaians should be well informed and demand good and equitable service and should not succumb to unequal treatment by KLM. Insist on compensation for inconveniences the very day you arrive not a day later. Comparatively, KLM services from Amsterdam to elsewhere other than Ghana (Africa) is 110% times better than offered to Ghanaians. On my many flights elsewhere, I have enjoyed all the good services from other airlines without qualms, but when it comes to travel from Amsterdam to Ghana on KLM you will be better off taking tro-tro…. figuratively speaking. At least your baggage will be with you and there is no cheering and screaming for the pilots when you land on the tarmac at Kotoka International Airport.
I am still in possession of $135.00 worth of coupons. I have complained in writing to agents and the President of KLM/Northwest Airlines to answer my questions about price gouging, service, baggage claim issues but all to no avail and no response to date. The next time you travel for business or pleasure, remember you have a choice, please adventure with British Airways, Lufthansa, Swiss Airways, and Alitalia, before KLM. Trust me, you will be glad you did, I have and I felt like a King that I am. It is only when you stand up against discrimination or abuse and profiling that changes are put in place. KLM needs to treat Africans as they treat Europeans, we don't get a free ride we pay the same fare and get cheated. Views expressed by the author(s) do not necessarily reflect those of GhanaHomePage.