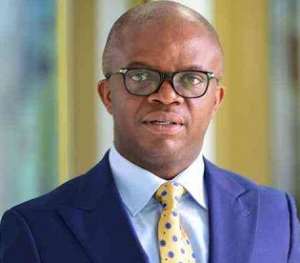 Nhyiaeso Dr. Stephen Amoah
The Member of Parliament (MP) for Nhyiaeso, Dr. Stephen Amoah has said the Akufo-Addo government cannot be blamed for workers laid off by the private sector during the Covid period.
As a result of the devastating impact of the global pandemic on the Ghanaian economy, many workers especially in 2020 lost their jobs.
As government is constantly being blamed for mismanaging the economy, Dr. Stephen Amoah says such comments are unfair.
According to him, government cannot be blamed for the numerous people laid off by the private sector during the period the impact of Covid-19 was unbearable.
"If you have an economy that went through over 22 months of impaired productivity which is not your fault, is it government's fault that restaurants and shops had to close down? I don't think it was our fault that private sector had to sack about over forty thousand workers," he said on Joy FM in reaction to former President John Dramani Mahama's criticism of the Akufo-Addo administration.
The Nhyiaeso MP continued, "I don't think it is the fault of this government that fuel prices moved all-time high, these are major issues around the globe. Under Mahama, we didn't have these problems with these same causative factors, no but what happened? We had lending rate moving to about forty percent."
John Dramani Mahama while speaking at the launch of the TEIN App held at the UPSA Auditorium in Accra on Monday, March 21, 2022, blasted the government for mismanaging and plunging Ghana into an abyss.
He said the youth of the country are suffering under the ruling government because President Akufo-Addo's administration has been introducing poor policies that have failed to benefit the Ghanaian people.
"General incompetence, corruption, and waste of scarce resources have combined to make life simply unbearable for the generality of Ghanaians. No group is perhaps harder hit that the young people of this country. The issues that affect the youth of Ghana who dominate our population are many and in these times of severe economic downturn, they have inevitably been worse off than perhaps any other demographic group in Ghana," John Dramani Mahama said.