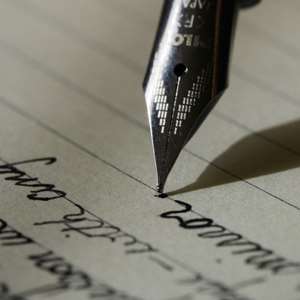 There are disgruntled individuals who till today have not come to terms with the reality and see nothing wrong with the NPP Government. To such people, I will not be surprised, because sometimes such is the human behavior.
I want such people to reflect their minds to back the comments even, SSS Pupils from Cape Coast passed on the president´s ´SPOKEN ENGLISH´---very , very appalling. If you will still defend such horrible grammar because it is from the propagandists (NPP), then you will have yourself at the end to blame.
Just last week, my German friend asked me if our president studied in Holland. His reason was that, the Surinam language has many languages in it (English, Dutch and a little Akan) and that he presumed Kufour speaks Surinam language. I told him Kufuor is a Ghanaian and Surinamese claim their original home is Ghana, so if Kufour speaks Surinam language, good. This is the sickness of our President. He lacks the ingredients of a leader, but he still stays put (Konongo Kaya). Bootlickers, continue to ask the president to invite more SSS pupils to the Castle to expose his weakness to the youth. It is good so ABABIO Amponsa, the Ashanti woman ambassador in Holland has the same deficiency. It is Kufour's family sickness--BROFO!!!!
Teachers are on strike! I have mix-feelings on that. Teachers in Ghana have over the years been treated as ´hewers of wood and drawers of water´. They have helped in manipulating election results for politicians and so if they only now see they have been taken for a ride; it serves them right. Who are the people who registered minors at Kumasi, Ho, Koforidua, Akropong, Cape Coast, Nkawkaw, Konongo, Mampong, Oda and in very many other places? When politicians were offering in places like Nkawkaw, Ho, Kibi, Koforidua a quarter of Ogoglo (Ghana's local gin) to get the manipulation done, who did you think you were deceiving? Get on the government and hard, for your demands. This is the time; else you know the Ashanti, you will tomorrow recall, ´HAD WE KNOWN'. If there is money for Apraku and Co. to steal and for the president to go round on merry making, there should be money for teachers. Speak always with one voice, for after the elections, the story will be different. You deserve better conditions of service, but what I have seen, NPP has no concept on Education. What I am telling you today is a fact and you have to be fast in grasping that incompetence in that party.
After Prof. Anamoa-Mensah Commission finished that beautiful work on EDUCATION, what has been implemented-only stealing spree goes on in Ghana.
The annoying thing, you are only asked to prove the corruption mania in NPP GOVERNMENT, when till today no one has been arrested for YA NA´S murder. This government is made up of a set of thieves in the party. Look at this combination, Kufour, Osafo-Maafo & Kwabena Agyepong, and you will see Kotoko and Bank for Housing &Construction. Jones Ofori-Atta and 1978 constituent assembly and the Ambassador Hotel saga, and look at what his son is doing at Data Bank Financial Services with Otumfuo Osei Tutu. Get me right, when I say, there are in sets and the subsets are springing up in the countryside, it is sad. Today, their victims are not only Ghanaians, Paul Boateng, our son and Minister in Britain is also victim. They know what they are doing and shame is not in their vocabulary. Abdul Wade saw this and pressed for only ´MATERIAL AID during the recent G8 meeting. The world leaders saw sense in Wade's statement, compare to Kufour & Obasango who were pressing for money. They know how much the 2 Musketeers have in their bank accounts. AGAIN TEACHERS, YOU HAVE BEEN MANIPULATED FOR FAR TOO LONG, IT IS NOW OR NEVER. Don't our farmers clear the weed under their plantations before spraying their farms? The Spraying exercise, is one of the areas NPP is using to plunder the state accounts. Go to CMB at the moment, you will find no other tribe than the ASHANTI. On Mass Transportation, I see it as no achievement; Nkrumah and Liman brought not used but NEW BUSES into Ghana. We know what people say about Berlusconi who parted (as gift) with the Buses and what he intends, with the help of over-respectful Kufour will take back to Italy.
Because of their stealing ways, they are inviting the AL-QUEDA into Ghana, through the Mormons take over of the GHANA AIRWAYS. Anane and Akumfi -Ameyaw (aspiring MP) are the architects of this deal and both want to go to the Ghanaian Parliament to continue the stealing spree. What at all will happen if these good for nothing so called intellectuals are shown the way out. What pride do Ghanaians have in Baah-Wiredu, Boafo (the pastor thief), Okerchire(the stooge), Akuffo-Addo(the crack eater), Bartels(the thief-Gas, let us preserve our identity, come December), well there are very many of them and that will be my assignment come October till December.
Thomas Broni, now you have met your Waterloo. When you live in glass house never throw stone(s)they say. Yesterday, somebody was from Burkina Faso but today the cat has been let out of the bag. You are also from Burkina. Immigration history is a difficult topic but Ashantis find it easy to lecture on that. What baffles me, Ashanti Kings or Chiefs, past and present could not point to their FATHERS homes.
NPP speaks of 190 seats to be won. I see it to mean 190 days to go and I mean it. The way they have exhibited incompetence and arrogance only fools will vote for them. Should they resist the change, our security agencies will not buy the Ashanti Propaganda and will come to our side. One man and one tribe cannot take Ghana for a ride. Peace should reign in Ghana and it is a must. Engr.Arshley(Teacher/Political Commentator)