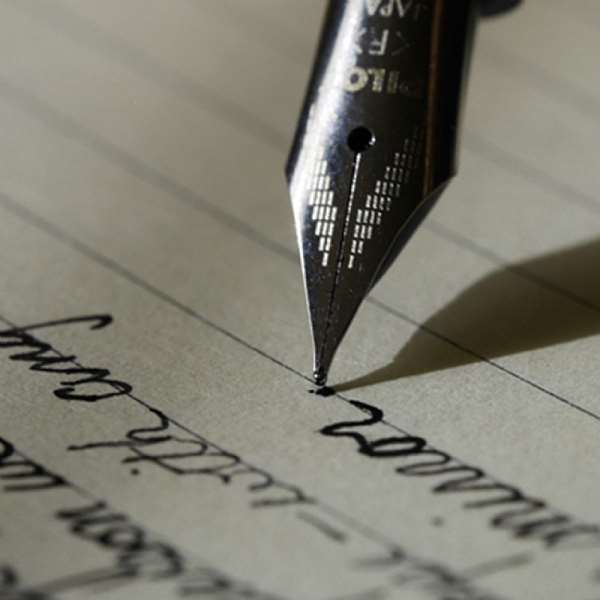 Countrymen and women, loyalists and opponents I am back in Accra, enjoying the cool breeze brought about by the rain in our national capital. But I am praying that the city will not be turned into one big, muddy swimming pool. It is my fervent prayer that there will be no floods to wash my people and their property away. As you may be aware, my Christianity has been on leave for almost four years now. In fact, I have not been an active Christian since I ascended the Black Star Stool. Yes, I go to church occasionally – but it doesn't mean much in God's sight. So I have been wondering weather my prayers will be answered.
Every time it rains in Accra, I get worried. I get worried that the people in the so-called flood-prone areas will be forced to swim in muddy waters with the little property they have sweated in the Sikaman heat to acquire. I have been told that this year's rains will not be that heavy and that the danger of flooding in the national capital is almost insignificant. Well, this is not assurance enough for me. I also don't think it is reason enough for those who are being paid to ensure that the city is not flooded to fold their arms and enjoy the coolness of the rainy season with the rest of us.
In fact, those we are paying to ensure a flood-free rainy season, should be sweating even in the rains. Gutters need to be desilted. From all indications, Nii Djiridjiri cannot fulfill his promise of desilting the city's gutters and clearing all the filth within his first one hundred days in that High Street office. He has done something but he can't do everything. So all those gutter cleaners who have taken their paychecks without picking a shovel should start panicking – and sweating. They should be panicking because with the onset of the rains, they will soon be exposed – that is, if they don't get to work. They will not be punished when they are exposed but I think the image of the gutter cleaning profession will be tarnished if it the whole nation finds out that the failure of practitioners to do their work brings seasonal misery to so many Sikaman citizens.
To ensure a flood-free rainy season, a few hundred houses will have to be demolished. These are the ever-popular houses in waterways. I don't exactly know where these houses are located. But I know they are spread all over the city. Those who know where these houses are located are so reluctant to break them down and when I ask them why those houses have not been demolished they patronize me. They claim that if they demolish the houses my popularity could wane significantly and I could lose some votes. That could be true but I think I could do without the votes of people who are so dim to build in waterways. The officials of the Ministry of Works and Housing who are supposed to demolish the houses should get into their bulldozers and do what we pay them for. I have had enough of their threats to demolish without any real intention to strike a hammer against a single brick. I know that if demolitions were done by word of mouth, the officials of the Ministry of Works and Housing might have demolished all the houses in Ghana by now. But the world is not so simple, unfortunately, and most competent people on earth are those who back their words with action.
I also have a word for the people at NADMO. I know that this is their season – they enjoy the rainy season so much because it is often during this time of the year that they manage to get themselves heard. But they should not lose sight of their responsibilities as they bask in seasonal fame. I remember that in one of the past seasons, the NADMO officials took more delight in granting interviews and blowing their horns than in providing disaster relief. When they finally decided to do their work, they took the people who had been rendered homeless by the floods to a very mashy area. They also had a tough time supplying relief items such as tents and drugs. I hope that this time around they are making contingency plans. In case the gutter cleaners and the demolition men fail to do their work (and do it well) I hope NADMO will not fail us too.
I won't end this letter without saying 'something' to the people whose homes often get flooded. There are some areas in Accra which will always be flooded. These are the low-lying areas and the settlements which are in waterways. I don't understand why people continue to build and live in houses in these flood prone areas. Can't they move out to friendlier areas where their houses will not be turned into swimming pools overnight? Or they enjoy swimming in the flood waters with their TV sets and furniture? Perhaps we could pardon and pity those who unknowingly built houses in the low-lying areas. But what do we say about those who have deliberately built in waterways and have failed to pack out in spite of warnings from the city authorities? This year, I wish we could put a mechanism in place to be able to assess each flood victim and the circumstances surrounding their predicament. Anyone who is found to have placed themselves in harm's way by deliberately building in waterways will be flogged in public. They will also not get any compensation – if any.
If you don't do what is expected of you, God might not be so inclined to answer my prayers for a flood-free rainy season.
Excellently yours,
J. A. Fukuor [email protected]