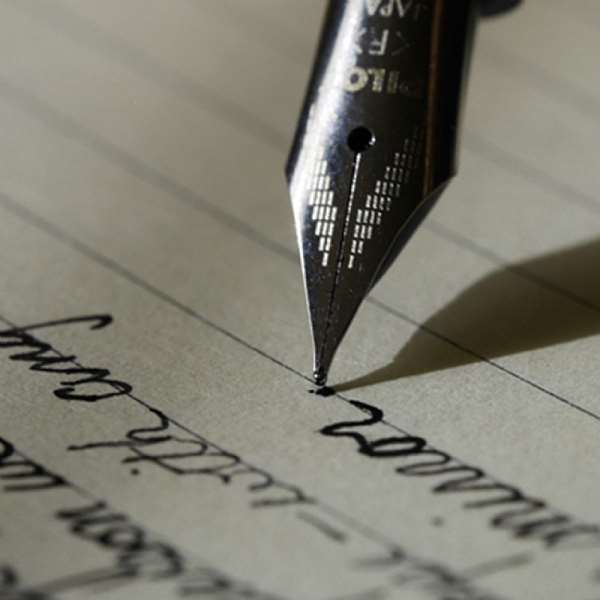 IN any organization you have ac-tive members, passive members or sympathizers as well as fanatics. You will find the last group of people, i.e., fanatics, especially in religion and football. But this is not to say that they are not found in other spheres of human endeavour; they are found everywhere.
In religion, fanatics make life difficult for everybody. Christian fanatics, who believe in the letter of the Bible and not the spirit of it, maintain that we should go by the 'an eye for an eye' doctrine. If we should go by this doctrine there will be complete chaos in the world. If your neighbour should knock you on the eye, even if accidentally, you will also knock him in the eye before you go blind. So in the end both of you will be blind.
All of us in the world will eventually be blind if we should follow this doctrine. Moslem fanatics maintain that anybody who is not a Moslem is an infidel and does not deserve to live in this world. How can all of us in this world believe in one religion?
Football also has its fair share of fanatics, perhaps the biggest share. They are extremely difficult to control. Some people describe them as hooligans. There was a time in England when it was extremely difficult to control Manchester United fans. That was in the early eighties. When they won a match they went on the rampage, when they lost a match they went on the rampage.
There was one occasion when they went to playa match in London. They won that match. After the match, the fans, on their way to the train station, vandalized every shop in their path and between London and Manchester they ripped off every removable object on the vans of the train.
We have fanatics also in politics. Haven't some people declared that they would die for the former president if he is 'touched' (whatever that means)? If you saw their behaviour on the day he appeared before the NRC, you would be in no doubt that they meant business. On the other hand there are some people who do not see anything wrong with anything the NPP government does. Such people do not often offer any advice to the government. But I don't blame them. If you should examine the educational profile of such people you will find them wanting in that regard.
I said above that in any organization there are active members as well as the passive ones and of course, the fanatics. Sometimes, the active ones also go overboard and behave untowardly but it is the passive ones who offer advice on all occasions. I belong to the passive lot; they call me 'Slow but Sure.'
I must say I have not been happy about events surrounding the CNTCI loan deal and I want to use this platform to advise that President Kufour use his prerogative to veto it. Why go for a loan that is shrouded in controversy even if you think you are doing the right thing? That is my concern, the CONTROVERSY. Hon. Osafo Maafo cannot tell me there is any difference between 'suppliers credit' and a 'loan' even with my limited standard seven education.
There is a difference! Even pineapple farmers in the village know there is a difference. Sometime ago, an NGO appeared on the scene and asked the farmers to form cooperatives in order to benefit from financial help they wanted to offer them. Initially, hard cash was offered to the fanners as loan to buy farming inputs for their work but the directors of the NGO discovered to their dismay that the money advanced to the farmers was not used for the purpose for which it was intended. They were using the money mainly on funerals and alcohol, in the case of the men. So, the NGO changed their strategy and gave farming inputs to the farmers instead of hard cash much to the annoyance of the farmers, though. This is a 'suppliers credit' as opposed to the hard cash, which was previously given to them as a loan. So, Mr. Minister, you don't sign an agreement purported to be a loan and when loopholes are discovered in the agreement you shift your stand and say defiantly that 'suppliers credit' and 'loan' are one and the same thing. I beg to differ.
They are not. I have the funny feeling that CNTCI is made up of prominent men in mainstream Chinese businesses who want to gang up and do their own private business on the sidelines.
I find nothing wrong with that but they must come clean on whom they are, their addresses, their telephone numbers and other portfolios. It is not officials of the government of Ghana who should be doing the explanation on their behalf. I find this very strange.
Honestly, I think the CNTCI people have something to hide and I find it regrettable that Hon. Osafo Maafo says he will pursue it to its logical end. Pursue what to its logical end? The controversy is there, hitting you in the face and you say you are going to pursue it to its logical end. Na waooh! President Kufour, please put the brakes on, now. By the way, is that the only organization in the world where we can source money from? Leave them and go to another source which is not shrouded in controversies. I am sure there are many sources where we can borrow money without any hullabaloo.
I wrote a piece sometime ago titled, WATCH IT, NPP GUYS! In that piece I advised that the NPP should never underestimate the chances of their opponents in the December election. So far, it appears this is so. The Akans have a saying that the stream that you underestimate is the one that will drown you and carry your dead body away.
The Gas also say that the wrestling ground is normally slippery so you should be careful lest you slip and fall and lose a match though you may be the one touted to win. Could anybody in Europe have predicted that the former Spanish prime minister would lose the general election? Yet he did.
This was because something happened in the last minute which changed public opinion against him. This is to say you cannot predict the behaviour of any human being in many situations. So, the best thing is to endeavour to do the right thing at all times, no controversies. The CNTCI loan saga has brought too much controversy and the NPP should stay away from it. You are giving canon fodder to your opponents if you continue to be stubborn over it. President Kufour should veto it, now.