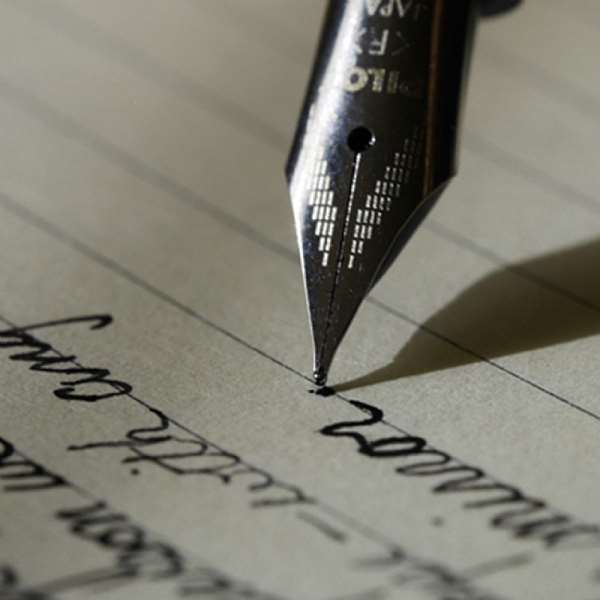 Countrymen and women, loyalists and opponents I know most of you have been wondering why I didn't attend the National Economic Dialogue, which took place in Accra last week. Well, I simply didn't want to attend another economic talkshop where experts only delight in talking about microeconomics, macro indicators, economic stability, inflation, deflation, interest rates, gross domestic product and all the other fancy economic terms which mean very little or nothing at all to me and the ordinary people of Sikaman.
I have noticed that discussions on economic matters tend to get me so utterly confused, creating so much turmoil in my mind inducing my skull to quake. At each one of the 'economic dialogues' we have organized since I came to sit on the Black Star Stool, the same economists have been talking about the same things, making the same recommendations and confusing the whole nation with their individual brands of economic gibberish. Moreover, those so-called economic experts tend to use the 'dialogue' as an arena to exhibit their academic brilliance – trying to outwit each other and show me that they have the best solutions to our economic problems.
I would have participated in the Economic Dialogue if there weren't so many economists attending. I think we've heard all they have to say. They have nothing new to offer. It's high time we listened to the opinions of the 'real' people of Sikaman – those who know no book but can provide simple, commonsense economic solutions. These are the people who work so hard but earn so little that they can barely take care of themselves and their families. I will like to hear what civil servants have to say about how best Sikaman can get out of the economic doldrums. I will like to hear from the market women and traders who sit in the scorching sun for hours – or walk 10 times the marathon distance – just to make a few thousand cedis. I will like to hear the economic views of housewives who manage to provide sumptuous meals for the families every evening although the daily 'chop-money' is just about 20 thousand cedis. I am tired of hearing all the book-long, confusing (and often contradictory) speeches of economists who live and work in airconditioned rooms, spend more than a hundred thousand cedis on lunch alone and take their children to international schools.
If we spoke to the real people of Sikaman, they will first tell us that they don't care about inflation or gross national product. They don't know about any 'improvements' in the economy if an 'olonka' of gari becomes increasingly unaffordable or when they can only afford to eat their kenkey without fish. They don't care about increasing confidence in the economy if more of their kith and kin are being thrown out of jobs. The overwhelming majority of our people – those who live on less than 10 thousand cedis a day – do not care about whether the base rate is reduced or not. Why should they care about the base rate when they cannot even go into a bank to ask for loan? The people of Sikaman do not care about the economic alphabets – SAP, SAPRI, PASMCAD, HIPC, GPRS etc. – because these alphabets confuse them all the more, adding academic insult to their economic injury.
I will suggest that we organize an alternative economic dialogue so we could hear from the longsuffering people of Sikaman – not the book-long economists. You will be amazed at what they have to say. I know what they think about how best to run the economy – I have been interacting with them at funerals, outdooring ceremonies and campaign rallies. The real people of Sikaman are tired of politicians capitalising on their economic plight. They are tired of politicians, hungry for votes, who promise to create jobs when they (the politicians) do not have any intention of creating a level playing field for all businesses to thrive – for example, politicians tend to give contracts to only those who produce party membership cards.
The ordinary people of Sikaman are beginning to hate politicians who live in opulence. The notion that people merely go into politics to enrich themselves, and not to promote the welfare of the ordinary people, is gradually gaining popularity in Sikaman. This is because people who could not even afford an 'okulampi' Tico whiles outside political office are seen driving in the latest 4WDs and SUVs as soon as they are elected. The people they promised to serve still have to push and shove each other just to get onboard a rickety, tetanus-inducing 'trotro'. Whiles the ordinary people still cannot afford a nutritious round meal (banku and fish), politicians wine and dine in the best restaurants at their expense. If we organized an economic dialogue with the real people of Sikaman, they will demand to know what the AMA, KMA, SAEMA and all the other district assemblies do with the tolls they collect from traders in the various market centres. They will also want to know why we keep knocking on the doors of the World Bank, hairdressing salons and other world leaders for loans when we are sitting on gold.
If the ordinary people of Sikaman were invited to one of those economic dialogues, they will gladly tell the nation about how they are forced to steal and take bribes. The citizens of Sikaman have become so corrupt – stealing everything from A-4 sheets to computers – simply because they are not paid well. They are always told to tighten belts they cannot even afford and look forward to better days ahead. Those better days never come but day-in, day-out they see the politicians (and the so-called big men) overpaying themselves living in luxury and educating their children abroad. The ordinary people of the land are therefore forced to steal and indulge in all sorts of corrupt ventures just to enable them buy kenkey for their families and send their children to low-class schools, to be miseducated by ill-motivated, ignorant pupil teachers.
After they have laid bare the misery brought on our people by misrule, incompetent economic management and the shameless dissipation of national resources the economic dialogue of the ordinary people of Sikaman will make a few simple recommendations – with such commonsense clarity that the so-called experts will downplay them as too simplistic. First, they will recommend that instead of politicians (and the big men) being so greedy and overpaying themselves, they should look mercifully upon the citizens and pay them living wages – that's all what they need to adequately take care of their families within the bounds of human dignity. Simply put, they will make it clear they are not happy that they are told over and over again to tighten belts they do not have whiles the lengths of the politicians' belts continue to increase. The ordinary people of our land will also recommend that opportunities should be created for them (women, especially) to gain access to loans. If every market trader is given a loan of just 10 million cedis, dwindling individual economic fortunes will be reversed before 2020. I know there are so many other commonsense economic measures which can only come from the real people of Sikaman. But I can't speak for them. At least, I know that they have something on their minds and it's about time we told the economic experts to step aside and shut up for a moment so that we could also listen to the people who really matter in Sikaman.
Excellently yours,
J. A. Fukuor