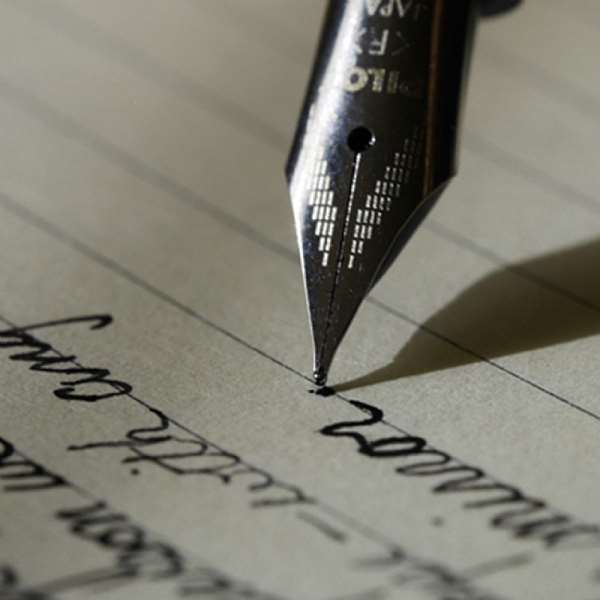 Countrymen and women, praise-singers and bootlickers, There has been a little domestic turbulence in my house. I am very angry with Mama Tess and if someone does not intervene soon the ramifications of my domestic disturbance would be too much for Sikaman to bear. I have been angered so much that I am not talking with Mama Tess, I am not eating her food and even though the cold weather has hiked my libido, I am in no mood to engage in any bedmatics with her.
Mama Tess has hurt my feelings so bad that I have been weeping like little baby whose mother has run out of breast milk. How did she do it? A little over a week ago, she attended a programme at which she was given an honour she does not deserve by a group of ethnocentric Brong Ahafo citizens within our New Promises Party. The group calling itself the Brong Ahafo Patriotic Action Caucus also honoured some other citizens of the region for their contribution towards uplifting the region. The idea for the awards programme (wherever it came from) struck me as an attempt by a group of Brong Ahafo indigenes within our party to lick the boots of their clansmen who are serving in my government in return for certain undeserved favours. I saw through the veil and I warned Mama Tess that she was being used and that she should reject the honour with all the arrogance she could muster. Yet, she ignored me, went ahead to receive the prize and smiled for the cameras so that her picture could be published in the Graphic and Times – showing the whole world that she was happy to be receiving an honour she doesn't deserve.
In fact, all those who received those honours should bow down their heads in shame because as far as I am concerned I don't know how they have contributed to "uplifting the Brong Ahafo Region." Let's take Mama Tess – whose award was the most important award of the evening – for example. I don't know of any extraordinary thing she has done for the Brong Ahafo Region, unless of course, whatever she did was in secret and without my knowledge. She has not even planted a single tree or won a sporting trophy for the region. Neither has she ever taken it upon herself to sweep the streets of Sunyani for free. She has done nothing yet some people think she deserves a special award. Instead of telling us the truth – that she was given the award because she happens to be the Excellent One's wife – they are telling us this cock and bull story about her contribution to the growth of the Brong Ahafo Region. I can say with all the certainty I can muster that the 'latrine boy' who carries the by-product of the digestive process through the streets of Wenchi has done more for the Brong Ahafo Region than Mama Tess has done. Assuming that Mama Tess has been actually contributing to the growth of the Brong Ahafo region without my knowledge I wonder why they decided to present the award at this particular time and, say, not before I ascended the Black Star Stool. What has the former captain of Bofoakwa Tano (a team which has often performed so abysmally in the premier league) done for the region? And come to think of it – the awards were only given to members of our party or close party sympathizers? The impression is created that those on the other side of the political divide have decided to sit on the fence and are not contributing in any way to the development of the Brong Ahafo Region.
Mama Tess and her Brong Ahafo brethren and sistren are not the first and only people to have decided to 'honour' themselves for doing nothing or so little. An increasing number of groups and individuals are establishing dubious awards schemes in our country and this gives me cause to worry. I have no problem whatsoever with people being rewarded for excellence. In fact, I believe strongly that awards schemes help to bring out the best in our people. But I get very worried when an awards scheme is suddenly introduced to reward a few people (most of whom don't even deserve a pat on the back) only for the scheme to fizzle out as suddenly as it was introduced. Yes, after it has served the parochial interests of a few. Such schemes only 'reward' those who are able to pay for the recognition they don't deserve. In fact, some of the existing ones have turned out to be annual circuses of controversy. This is because more often than not, awards are given out in a not-so transparent manner given people no other choice than to chew on sour grapes. In our schools, awards are, sometimes, given out to girls not for their mental versatility but for their bedmatic dexterity. Our universities also give out honorary degrees 'by heart' so much so that even Jerry Boom has about twenty. The University of Cape Coast gave me an honorary degree for God knows what?
The indiscriminate dishing out of cheap honours is gradually creating a situation in our country where those who actually excel are marginalized or ignored and even, sometimes, 'pulled down' heavily by the weight mediocrity. People who give selfless service are called names whiles those who selfishly pursue their parochial interests receive nationwide recognition. This has to stop.
We need a scientific and objective system for assessing those who really excel in their chosen fields of endeavour and those who actually contribute to the development of their communities. If those who have taken it upon themselves to introduce these award schemes are not ready to be scientific and transparent, I will kindly plead with them that, for sake of Sikaman, they should tug their plaques and citations in their 'pietos' and ran back to wherever they came from. Otherwise, I will cause a national award programme to be organized at which they will all be duly recognized as the Scum of the Volta.
Excellently yours,
J. A. Fukuor [email protected]