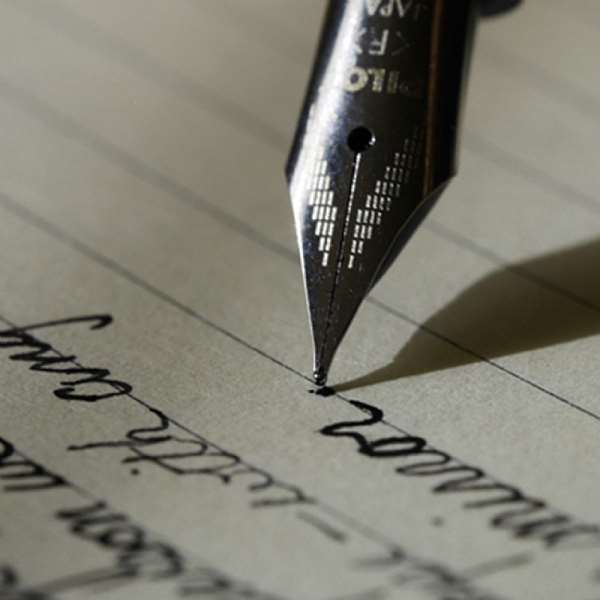 The news (Ghanaweb, May 7, 2004) that the Government of Sweden has provided 650,000 Swedish Kronor (about 806 billion cedis) to fund the development of an "Urban Land Information System" in 3 pilot areas ----Accra, Tema and Kumasi----couldn't have come at a better time for the real estate industry and its development in our beloved country.
Let's take a close look at this historic and significant development and see how it will completely revolutionize real estate practice in our land. Perhaps, it may surprise people in the Western world to learn that if you want to buy a piece of land in Accra today, chances are that you will be taken to a Chief who is the "CUSTODIAN" of the land and you are very likely to see him and his "elders" with some bottles of gin for "door-knocking" even before any discussion whatsoever about the land you actually want to buy. By the time you really find out any information on the piece of land in question or do any paperwork at all, a few weeks will have passed between your numerous trips to the Lands Department, BRIBES to government officials and BRIBES to the chief and his elders.
However, if you want to buy a piece of land or house in Los Angeles, California, all the information you need to make that decision is just a click of a mouse, a fax, an e-mail or a phone call away! Indeed, from the desktop of your computer, by phone or by fax, you can collect as much data as you want without leaving your desk and without offering any bribes! You can imagine that will be quite a revolution in our country if the Swedish project comes to fruition and I am sure Ghanaians, in general, and real estate practitioners, in particular, will be delighted and relieved to see such a sea change in our way of doing business. Tentatively, even though the project is being described as a "Pilot" project, chances are that the real estate industry and the Ghanaian community will wholeheartedly embrace this landmark project because of its efficacy.
Let's see how real estate data is handled in other parts of the world and get a glimpse of how beneficial this change will be for real estate practice in Ghana. Governments in developed countries found out a long time ago that it was necessary to put out all information on land and real property in the public domain for public consumption so that nothing could be hidden from the public and access to such information could be relatively easy and inexpensive to get. In the pursuit of this lofty goal, public agencies called RECORDER'S OFFICES were set up to collect, collate, verify and RECORD such data into a PUBLIC RECORDING SYSTEM to enable the general public, for a fee, have easy access to such information for whatever purpose they might need it. It was through such a recording system that A CHAIN OF TITLE was built on each plot of land or piece of real property that was ever owned, inherited, purchased, sold or TRANSFERRED in any jurisdiction from the very first day that records were kept till our modern-day era of computers, e-mails, faxes and telephones! Indeed, the recording systems in many developed countries have undergone their own changes over the years due to changes in technology. Today, in the United States for example, private companies called TITLE INSURANCE COMPANIES have taken this recording business one step further by setting up their own TITLE PLANTS to store the same information from the public recording systems into their own DATABASE and, because of its reliability, use that information as the basis for issuing TITLE INSURANCE POLICIES on titles to properties that are sold or purchased in order to allay the fears of buyers about any CLOUDS on the titles to the properties they are buying.
Today, from the desktop of your computer, in the comfort of your bedroom or your hotel room, you can easily get any information on any property in any country in the developed world. You can call a real estate agent or title officer in the locale where you want to do your search and get the necessary information on residential, commercial or industrial properties, or even raw land, if you want to start your own building project. Because of the reliability and easy availability of such important real estate data, it is possible for REAL ESTATE APPRAISERS to find COMPARABLE properties to determine the value of any property they need to appraise. Not only does this allow buyers of real estate to have a fairly good idea of the CURRENT MARKET VALUES of properties being sold on the real estate market at any point in time, but it also enables mortgage lenders to have a fairly good idea of the values of properties they are making loans on. The availability of such important real estate data for the decision makers on our national economy cannot be underestimated, neither can property tax assessors in various cities function without such vital information in determining how much property tax to assess on each property in their jurisdiction to generate tax revenues for their various cities.
Again today, from the desktop of your computer, it is possible to find the name of the current OWNER, the YEAR BUILT, the SQUARE FOOTAGE, the LOT SIZE, the PLAT MAP, the ASSESSOR'S PARCEL NUMBER (APN), the ANNUAL PROPERTY TAX, the LOCATION MAP, the ZONING, the BUILDING SKETCH, the LIENS against the property and even the PICTURES of the property you intend to buy! All from the desktop of your computer, no bribes, no Chiefs, no "akpeteshie"!!! And when you want a more in-depth information from historical data such as the CHAIN OF TITLE, GRANT DEEDS, ENCUMBRANCES or LIENS against the title, you can easily get a TITLE COMPANY to do a more thorough search for a fee.
Just imagine all the Ghanaians living abroad who want to buy properties back home (but are scared of losing their monies because of all the horror stories surrounding buying or building a house in Ghana) suddenly having such easy access to this very vital real estate information. Imagine the power of such information in their hands. Imagine all these Ghanaians both at home and abroad, with the click of a mouse, easily finding out anything they want to know on any property in Ghana and, therefore, feeling more secure and more comfortable about buying real estate back home. Just imagine what that could do to the economy of our country. Imagine the one million or so Ghanaians living abroad buying just 1000 homes every year in Ghana for the next ten years. Imagine also the numerous investors abroad who are flooding our country looking for investment opportunities here because of the relative peace and tranquility our country enjoys in our very troubled West African sub-region. Imagine these investors not having to walk the corridors of government anymore to pay bribes before getting any real estate information. Imagine also these foreign investors not having to see Chiefs to donate "akpeteshie" and bribes before buying land for their investments. Imagine this sea change in our way of doing business. Just imagine........... PETER TSIKATA Real Estate and Mortgage Broker Los Angeles, California. Views expressed by the author(s) do not necessarily reflect those of GhanaHomePage.