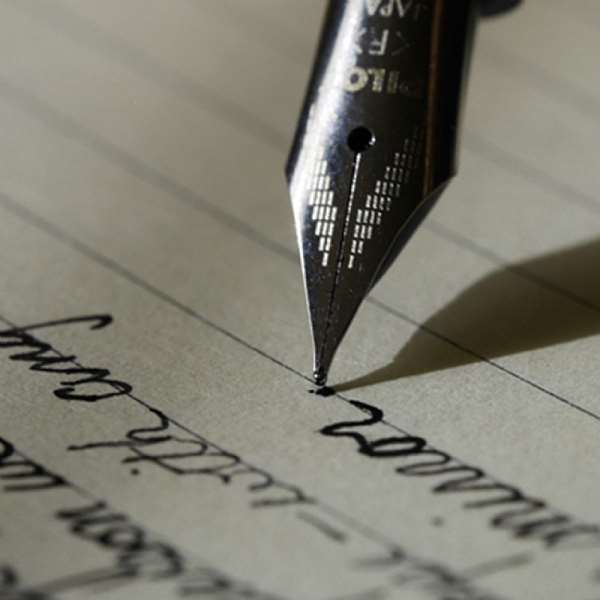 Countrymen and women, loyalists and opponents, Events over the past couple of weeks have given me the impression that money is a very bad thing. Apart from being the root of all evil, money (and the search for it) can cause governments to fall. My mind has been a little bit 'nyaa' over some money-related issues, particularly relating to our wild goose chase for a loan and pressure to increase fuel prices. I think some 'forces' have conspired to confuse me with money. They know that in my confusion I could cause my own downfall by disgracing our nation and creating widespread national discontent. I am still undergoing therapy to undo the confusion brought upon me by these money matters. Being the excellently, intelligent man you know me to be, I have already been able to determine that I need to take drastic action to save myself (and my government) from torrential backlash, which could lead to our downfall.
You know we are in an election year and I need to build KVIPs, fill potholes, hire caterpillars and pretend to be constructing roads and create an illusion that we are laying pipes for efficient water supply by digging a lot of holes. I also have a lot of funerals to attend and donate cartons of schnapps – all in my bid for re-election. There is so much I need to before December and I need money – lots of it.
I am therefore not surprised that many of you, especially from Tata Mills' party, are crying wolf over the loan agreement we have already signed with the CNT Group. They claim that the agreement is too good to be true. Yes, of course it is too good to be true. Why else are we going after it? For the 20 year's they were in power with Jerry Boom were they ever able to secure a loan with a company which operates from a hairdressing salon? This is another first for my government. The fact that the company operates from a little salon in an obscure corner in London does not mean that they are not rich. Our elders say that sometimes help does not come from where one expects. We have been building our country with loans and grants for the past three decades. History has shown that the big company's and corporations – like the World Bank and the IMF – have not been fair to us. They attach too my strings to their loans and in our bid to disentangle those strings we tend to tie ourselves up with those very strings – unable to do much with what we have been given. So instead of condemning me for going after the CNT loan, you should commend me for seeking and finding a very unknown company, which operates from a hairdressing salon but is willing and able to provide so much money with very few strings attached. For all you know, the company might go bust after we receive the money and, hallelujah, we wouldn't have to pay back. The NDC people never dreamt of achieving this feat and they are jealous that I have come so close to setting a very remarkable and almost unbeatable record.
However, being a good leader, I am not inclined to totally ignore the apprehension of the NDC people. As a result of their protestations, I am going to ask my people to investigate the CNT Group again. If it turns out that they are a fraudulent bunch of people who were only out to dupe us, you should not blame me. Vent all your anger on the Members of Parliament who voted unanimously for the loan agreement. In case of such an eventuality, we will disband parliament and send all the MPs back to their constituencies, where each registered voter will be allowed to deliver six lashes to his/her MPs bare bottoms so that when they return to the house they cannot sit. They will stand up, open their eyes wide and do what they are supposed to do. We are not paying back their car loans for them to disgrace us and sell us off to a group of international conmen.
The other money issue bothering me is the rise in crude oil prices on the global market. I know that most of you are waiting to see whether we will increase petroleum prices. We could increase prices – but certainly not this year. Even if the price of oil goes up to 100 dollars per barrel, we will not increase the cost of fuel in Sikaman. That's a promise. I love you so much that I don't want to cause you any financial havoc, at least not before December. Secondly, I am not ready to create public discontent, which could eventually lead me into electoral defeat, just because I want to make 'economic sense'. Wherever economic sense translates into political folly, please count me out. I want to take this opportunity to warn those OPEC countries that they should stop the nonsense and increase production as soon as possible. Otherwise, I will encourage my friend, the Bushman, to invade their territories and seize their oilfields. All I need to do is to tell him that OPEC's decision to reduce production, which has compelled the oil barons to sell a barrel for 40 dollars, could be an incentive for some of us to turn to terrorism. The Bushman hates that word and will do anything to even erase it from the English vocabulary.
Speaking about the Bushman, reminds me of another money matter, which many of you think should gratify me. I am sorry I am not easily taken in by certain antics. The Bushman insulted me somewhere last week when he announced that his so-called Millennium Challenge Account had matured. He announced that 16 poor countries, including Sikaman, were eligible to access the account. What an insult – 16 countries to scramble for just one billion dollars? Someone should please tell the Bushman that if the NDC people had not opened their mouths so wide some two years ago, I would have been able to secure a soft loan of one billion dollars for my country alone. Those who are jubilating over this should stop. One billion dollars is nothing for 16 countries to share. How much has the Bushman spent in Iraq over the past year. How much is he even spending to control the damage caused to his country's reputation as a result of the Iraqi prisoner abuse scandal. After forcing me to adhere to all the democratic ideals in the book, is that how he rewards me – by asking me to share a mere one billion dollars with 15 other countries? Well, perhaps, he does not believe that I have really done enough. I think all of the 16 Millennium Challenge Account countries have not done as much as they could have done to combat corruption. If I had sacked few ministers for corruption, maybe, I could have gotten all of the one billion cedis for Sikaman – maybe.
If the Bushman is not ready to give us some of his billions – and will rather prefer to buy bombs – perhaps it is time we paid attention to the man who claims that there are billions of cedis in a Swiss bank account for Sikaman. The man has been making so much noise about the money, which was supposedly left in the trust of the late Jon Biezah – an internationally acclaimed conman. If we will go after a loan from a company in a hairdressing salon, why can't we go for what (supposedly) is rightfully ours in a reputable Swiss bank – even if the man behind it is as dubious as the 'hairdresser loan' appears to be.
Oh God. After writing this letter I feel a lot more confused and very queasy. Money (and the quest for it) is a really bad thing.
Totally confused,
J. A. Fukuor [email protected]