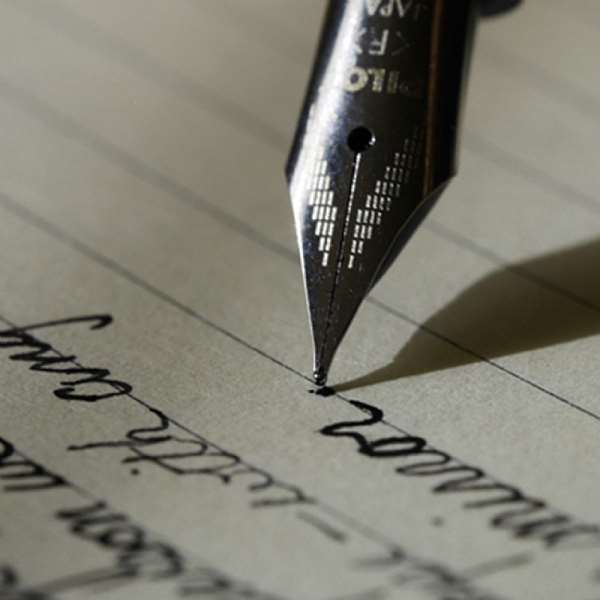 Countrymen and women, loyalists and opponents, Please join me to congratulate the Asantehene Otumfuor Osei Tutu on the occasion of the fifth anniversary of his ascension to the Golden Stool. It's an occasion worth celebrating and I am not surprised by the elaborate programme Manyhia Palace has drawn up to ensure that the occasion does not go uncelebrated. Interestingly, Otumfuor's fifth anniversary on the Golden Stool coincides with his 55th birthday. So, please, let's congratulate the Otumfuor and wish him all the best in all his future endeavours.
Otumfuor is one of the few chiefs in this country who make the chieftaincy institution worth maintaining. About a year ago, I wrote that but for the likes of the Otumfuor, the Okyehene and the Dormahene, I would have advocated the disbandment of the chieftaincy institution as soon as I ascended the Black Star Stool. Otumfuor Osei Tutu redefined chiefaincy and gave it a whole new, modern, forward-looking role in our society. I am proud of him and admire what he has done.
Thanks to Otumfuor Osei Tutu some (sadly, not many) traditional rulers in our country are coming to the realization that being a chief is not just about adorning one's flesh with ornaments. It's not just about having people bowing down before you. It's not only about lording it over your people and selling the same tract of land to more than eight different people. Otumfuor has shown his colleague traditional rulers that chieftaincy is about people. It is about making a difference in the lives of your subjects – educating, motivating and challenging them to reach their highest potentials. Otumfuor has shown that a chief can embrace modernism without necessarily throwing tradition to the dogs. Otumfuor Osei Tutu has shown that a chief from a 'little' kingdom in a HIPC African country can command (not demand) respect in all four corners of the world.
Now thanks to the Otumfuor, I wish I were a chief. If I were a chief, commanding as much respect as he does, no one would dare question the things I do. As a mere Excellent One, people know that they can decide to vote me out whenever they wish. So they talk to me anyhow and say all sorts of things about me. Day and night, my name is always on radio – with people saying, mostly, very bad things about me. Hardly a day passes by without half of the citizens of this country mentioning my name in a disdainful manner, both in private and in public. No one dares mention the Otumfuor's – and other self-respecting chief's – name in vain. If you do, you will be ostracized without the option of parole.
If I were a respectable chief like the Asantehene, no one would dare criticize me for making globetrotting my favourite hobby. Since he ascended the Golden Stool some five years ago, Otumfuor Osei Tutu has made voyages to all the four corners of the world and no one has said he travels too much. I have made just about one hundred trips since I took over the Black Star stool yet, most of you find it very easy and convenient to criticize me.
If I were the Asantehene, no one would question the morality of the gifts I receive. The Otumfuor has been receiving gifts ever since he got on the Golden Stool. No one questions that. Yet, when Qadafi brings me a small Mercedes, tongues start wagging. Being a chief is really sweet. You don't have to travel the difficult terrain of our country to campaign and virtually beg for a few votes. People, in fact, come and beg you to rule over them – to them, you have the divine right to rule. People don't ask chiefs to build roads, hospitals, public toilets and schools for them. They don't expect chiefs to keep the city clean. People find it more convenient to criticize me whenever they are unable to put bread on the table, even though they could just simply walk to their chief's palace with their bowls to demand grain. Chiefs are adored, mostly for doing nothing.
But the Asantehene is a different chief. He's done everything to ensure that his people actually benefit from his rule. I wish all our chiefs were like him. He is the model of the 21st Century Traditional ruler. He is a chief who is genuinely concerned about the welfare of his people. He's set the pace and I want all the traditional rulers in our country to follow him. Some have already started following in the Asantehene's footsteps. Thanks to the Asantehene, it has become very fashionable amongst our chiefs these days to set up educational funds. It's become something like a competition, you know. But I hope our traditional rulers are not just going to establish educational funds and think that's all they need to do. Chiefs should be imaginative and come up with their own ideas about how best to improve the lot of their people.
Otumfuor has gained international recognition. He is almost as revered and respected as the King of Morroco or the King of Lesotho. I challenge the other chiefs (especially those in the paramount area) to do the same. I am not suggesting that they should just go around the world begging for recognition. They should earn such recognition with their deeds. Chiefs should open their minds to new possibilities. They should look beyond the multiple sale of lands and the wearing of heavy ornaments.
There is a chief in this country who is seen on TV everyday, attending one function or the other. That's all he's known for. There is another chief who takes delight in chairing functions. These two chiefs (and several dormant ones like them) can do better. They should get involved in efforts to bring development to our people. Otherwise, I have said it before and I wouldn't mind saying it again, the chieftaincy institution will outlive its usefulness by the turn of the century. The Otumfuor's brightest ideas and his best efforts cannot save the chieftaincy institution from collapse if his colleagues do not follow his footsteps and even try to outdo him. I have heard people say that the Okyehene is trying to compete with the Asantehene. I agree the two are in competition – racing to bring development and enlightenment to their people. It is a very healthy, welcome competition if, and only if, it does not degenerate into a race for tribal superiority. The other chiefs should back up. Right now, most of them are just being 'normal' chiefs – lording it over the people, sitting down in the hot sun at functions adorned in ornaments just to hear boring speeches from politicians and selling lands. To round off, let me say a big 'Ayekoo' to the Otumfuor – my favourite chief – for reforming, redefining and restoring the dignity of the chieftaincy institution.
Excellently yours,
J. A. Fukuor [email protected]