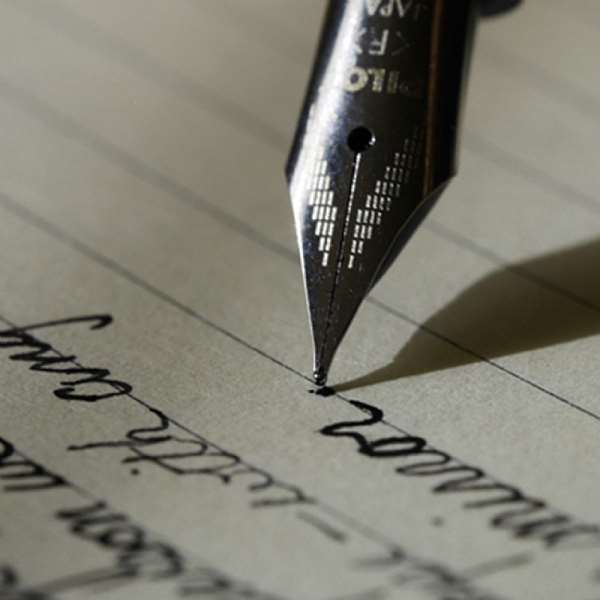 Countrymen and women, loyalists and opponents, I feel like sacking someone. If I had been home last week, I think that person would have been the Education Minister. I might also have kicked the butt of the Director General of the Education Service, just for good measure and to show how angry I am.
I can't sack the Education Minister because I feel it's a bad omen to sack someone when I am sleeping in a hotel in a far away land and my butt is not firmly stuck on the Black Star Stool. What if he gets so embittered that he decides to put together a bunch of crooks to overthrow me, instantly rendering me homeless and almost stateless?
I fear coups, especially those that occur when the Excellent One is far away from home. So I won't sack B. Direwu, at least, not yet. I also can't kick the butt of the Director General of the Ghana Education Service because apart from being a minister of the gospel, the DG happens to be a woman. In these days when a whole lot of affirmative action groups have opened their eyes so wide and learnt such fancy vocabulary as "equality" and "gender equity", I don't want to be accused of being gender biased – deliberately targeting one of the most important women in our country.
Whatever, the case might be, B. Direwu and Amo Afa both have a lot of questions to answer. It's all about the treatment they've meted out to our graduate teachers. The graduate teachers (belonging to a group known as NAGRAT) were on strike for about 40 days until last week, when they decided to "suspend" the strike. Reluctant to concede that they've been defeated by B. Direwu and Rev. Amo Afa , the NAGRAT members have been at pains to stress that the strike has not been "called off" – it's been merely "suspended", they insist. Who cares whether it's been called off or suspended? The most important thing is that the graduate teachers are back in the classrooms, doing what we pay them (pitiable pittances) to do. If only they would spare me the semantic acrobatics, I could at least say something on their behalf.
In previous letters, I have mentioned how the teaching profession in this country has been taken over by dimwitted, benighted people who graduated from secondary school with a string of Fs. There are very few exceptions, though – some very few 'A' students have taken to teaching because they are passionate about acquiring and passing on knowledge, even though they are paid so poorly and people keep telling them that their reward is in heaven. In many cases, you know as well as I do, that people decide to go the teacher training colleges because their secondary school grades cannot take them anywhere near the gates of KNUST or Cape Vars. A lot of the trainee teachers are simply in the training colleges to while away time and pretend to the world that they are doing something worthwhile with their lives. Deep down in their hearts, they don't care about the profession. They know they are failures and they will not hesitate to teach our children to be good in failing. We also know that in our system today, there are a lot of unqualified and semi-qualified 'teachers' bequeathing their ignorance and foolhardiness to our children. The statistics are there for all to see. B. Direwu announced not quite long ago that there are so many 'pupil' – or unqualified – teachers in the system and that if we don't take care there wouldn't be any qualified teachers to take care of our kids.
So I find it very strange and so un-21st century for B. Direwu and Amo Afa to be treating our graduate teachers like disposable paper. These are graduate teachers, for God's sake. I mean these are the people who have worked hard for university degrees and have decided to take up teaching. They could have decided to go and work in some air conditioned offices, doing some white collar jobs. Because white collar jobs are in such short supply – and here is an opportunity to thank God for graduate unemployment – we have a whole lot of university graduates, willing to earn their daily bread by teaching. It might be a second choice profession for them, but they say they will do it and they are doing it well. So why can't we at least satisfy them, just a little bit. Interestingly, they are not demanding much. They are not demanding housing. They are not asking for luxury cars.
I have not seen the full list of the NAGRAT demands but I know a few.
First, they say that they don't want to pay dues to GNAT, the main teachers' grouping, whose members, in fact, are mainly college-trained teachers and pupil teachers. B. Direwu and Amo Afa do not need to consult Aristotle or Einstein before they act on this demand. They should just accede. I know that even Mallam Issa (who thrives on consultation) will take this decision on his own. Because it's common sense – no one pays dues to an association he does not belong to. Even God, cannot ask those in hell to pay dues into his heavenly coffers. The graduate teachers' right to decide which association to join (and pay monthly dues to) should be recognized and respected. It's as simple as that.
Second, I have heard that the graduate teachers are paid such a very ludicrous sum (the pittance of pittances) to supervise examinations conducted by the West African Examinations Council. The last time I checked, I was told that they were paid 15 thousand cedis on each examinations day. Look, I will not take 15 thousand cedis to do anything. If anyone offered to pay me 15 thousand cedis each time I blink, I would never blink until I die. So why do you pay the graduate teachers 15,000 cedis to help conduct credible examinations – being on their feet for hours and keeping their eyes wide open for prospective examination cheats. Hey, if I can be paid a per diem of 2000 dollars for each day I spend outside the country, why can't our graduate teachers be paid at least one hundred thousand cedis for each examination they supervise?
These are the only two NAGRAT demands I can remember as I hastily write this letter before going to the airport for my return journey back home. For me, I think we need the graduate teachers and we should do everything to satisfy them. If we cannot motivate them by giving them more than what they deserve, at least, we should give them what they are due.
When they were in the classroom, we frustrated our graduate teachers until they decided to abandon their chalks. When they abandoned their chalks and their blackboards we frustrated them until they decided to go back to the classroom. Are we seeing the birth of another vicious cycle? I hope not. I hope B. Direwu and Amo Afa will call the graduate teachers back to the negotiating table and try to meet them halfway. Otherwise, if these graduate teachers get to know about the Highly Skilled Migrant Programmes being run by the rich countries, we will have to deal with a more serious problem: a new strain of the brain drain – this time in the educational sector. And who loses? Our children and our nation. What future can our children build for themselves when they are mostly being taught by ill-qualified and untrained dimwits? If B. Direwu and Amo Afa can see into the future they will act soon. Otherwise, I will put all my fears aside and sack them before they chase our precious graduate teachers out of the nation.
Quite unhappy,
J. A. Fukuor [email protected] PS. Can you believe that this month marks the first anniversary of my decision to be writing regularly to you? Time really flies, doesn't it? To commemorate the first anniversary of this column, I will be on the World Wide Web for a live internet chat on Saturday, May 8, from 3pm. Just sign into MSN messenger and let's talk about our nation.