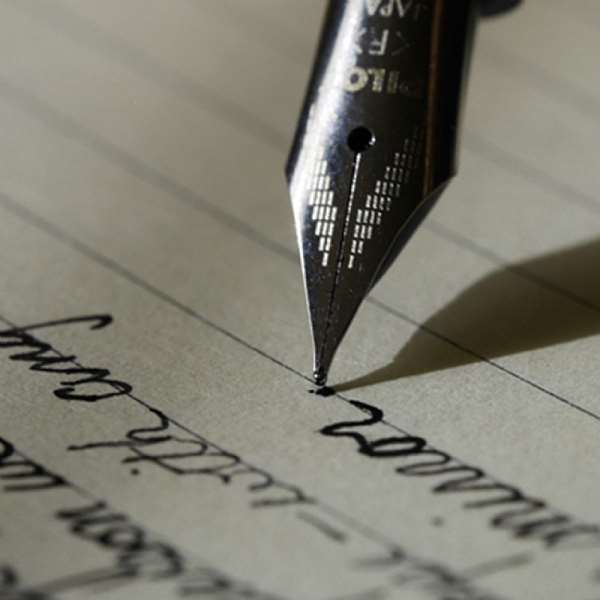 Countrymen and women, loyalists and opponents, I hope you had a very good Easter celebration. I had a good time myself – in spite of the speculations that I had illegally poked my stick in a certain aperture and declined to accept responsibility for the twin products of my libidinous impropriety. I know that you people can be very gullible sometimes and many of you have already been taken in by this overzealous attempt to soil my reputation. For now, all I can say is that I have never 'known' the woman in question in the Abrahamic sense. I don't remember. If she (or anyone else for that matter) has some Lewinsky-like blue dress, it should be brought out to refresh my memory. I need something to jolt my memory about my 'relationship' with the woman – if it is true that she wants to make herself the Sikaman Lewinsky. If (or when) I manage to get my mind clear on this issue, I will gladly tell you the whole truth of the matter – including where we did it, how we did it, when we did it and why we did it. Until then, don't believe what the newspapers say about the alleged twin products of my reputed libidinous impropriety.
Well, my Easter was very good because I was basking in the optimistic fervour triggered by a study whose results suggested I shall be the Excellent One in Sikaman for four more years. I don't really know how the research was conducted – and I don't really care. What matters most is that those who conducted the research have come out boldly to declare that it is going to be a two-horse race between myself and Asomdwehene Fiifi (aka Tata Mills). The researchers' findings also confirmed my long-held belief that the other pretenders to the Presidency are all jokers, who should be competing with the likes of Bob Okalla and Nkomode on the podium of the National Theatre instead of mounting political platforms to challenge me. With the release of the research results therefore, I have decided to share my views on these pretenders with you.
The best joker among the presidential pretenders is Mr. Domestication of the Grossly Confused People's Party (GCPP). I think he grown a little bit senile (and understandably so – he is clocking 80). Mr. Domestication always talks in reverse gear. He is highly irritable and volatile. All he knows and cares about is his ill-defined policy of 'domestication'. Ask him about how intends to improve educational delivery or how he would rein in the free-falling cedi and he mentions "domestication". He is a big confused joke. He doesn't even know how many constituency offices he has in the country but he believes adamantly that he will win the elections. I wonder if his wife and children love him enough. If they loved him the way Mama Tess and my kids (excluding the yet-to-be acknowledged twins) adore me, they would have advised him long ago to sit quietly somewhere and enjoy the twilight of his life. From the look of things, (judging by his adamant posture on several issues) I don't think he is the type who listens to advise anyway.
Closely following in the heels of Mr. Domestication is the watchmen's Watchman, Georgie Adugey, who is supposed to be competing for the original Confused People's Party (CPP). Don't forget that this party is the one which led us to independence under the charismatic leadership of Kwame Nkrumah. The party is now a pale shadow of itself mainly because it's suffering from a dearth of quality leadership. It was therefore not surprising that they chose the watchmen's Watchman to contest the elections. The man has no clue about campaigning. He has no regard for teamwork and has relegated key members of the party to the background. He just likes to ride around in his beautiful jaguar, thinking that he can just talk his way to the Castle by making overflogged socialist promises. He is so full of promises but very short on practical details. He is better off feeding guard dogs and watching over his watchmen. If he wants to be taken serious I suggest that he sits down with other leaders of the party and do something like what Tarzan did – declare that the party has gone on retirement.
Another joker of a presidential candidate is Coconut Mahama. This man has contested the presidential elections since 1992 and has always performed abysmally. I admire his determination but I hate his deliberate failure to realize that he doesn't stand a chance. Walking and talking like former President Manli made him sound like a parrot who is only good in repeating the words of his master. Now he's made even a bigger joke of himself by allowing Kofi Wayo to tail him wherever he goes. So even though he is not the one who is providing the comic relief, people like to sneer and laugh at Coconut Mahama whenever Kofi Wayo puts up one of his vintage concert party performances on radio or TV. I think Coconut Mahama knows what to do – he should just get rid of the Nima Boy and focus on winning parliamentary seats for his party. He could as well find himself a constituency where he could contest as a parliamentary candidate and forget about the presidency.
I have already written to you about that bald-headed RM Atoko, who simplistically thinks that he can change everything in this country with a computer. He also thinks that he can chase away all the mosquitoes in our country. If he doesn't want to turn his back on his future, I suggest to him that he should get off the political platforms and do what young people his age do – enjoy life to the max. He should first produce a computer software for chasing away the mosquitoes. With this as part of his record of achievements he could be taken serious and who knows, when he is old enough, he could stand as a credible candidate and win. But that will be when my butt is off the Black Star Stool.
So, you now know that there are jokers out there trying to make a name for themselves by simply contesting against me. Don't see them as time wasters, though. They contribute to the democratic process and provide some comic relief. The only candidate I have to tackle very well is Tata Mills. I am working hard on him but I know for sure that unless I do something very foolish (like increase petroleum prices) I will walk over him once again.
Excellent Winner,
J. A. Fukuor