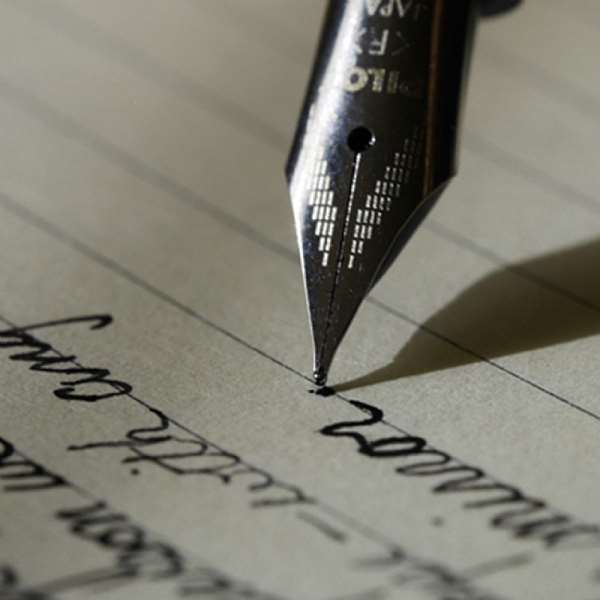 Countrymen and women, bootlickers and backstabbers, The United Nations has almost succeeded in setting aside each of the 365 days of the year to draw attention to different causes. Thanks to the UN, everyday of the year is a "World Day" for one issue or another. Thus we have "World AIDS Day", "World Women's Day", "World Tuberculosis Day", "World Health Day", and "World Breastfeeding Day", among so many others. I don't like to comment on these days and the causes they seek to draw attention to. The fact that my countryman is the proud Secretary General of the UN does not mean that I should go about "adding my voice" to every cause he decides to fight for. Today, however, I have decided to make an exception.
World Health Day was celebrated last week with special emphasis on road accidents. The day should have passed by without any comment from me if there hadn't been so much madness on our roads and if the National Road Safety Commission had done a little bit better than merely "expressing concern" about the fact that our roads have been turned into killing fields. The madness on our roads is getting out of hand and if agencies like the Road Safety Commission do a little more than merely "expressing concern" a lot of precious lives would be saved.
Members of the Road Safety Commission should be told that they are not being paid to just "express concern" about the spate of accidents in the country. Everyone in Sikaman is capable of "expressing concern" – I hear and read about people doing so everyday in media. The Road Safety Commission should get into serious action and ensure that sanity is restored on our roads. They might defend their abysmal failure by either singing the lack of funds chorus or pointing to their educational campaigns as one of the steps they've taken to end the madness on our roads. But these explanations will not hold. Their so-called educational campaigns have not yielded any results. This means that they have wasted our monies and could easily be charged for causing financial loss to the state. The drivers they claim to have educated can not interpret simple road signs. For some of our drivers, a road sign with a cow means that a 'chop bar' is just around the corner. Most of our drivers have no idea about our traffic regulations and so it is very easy for them to flout these regulations with impunity. For some of them a zebra crossing is nothing but a mere drawing for beautifying the street. I wish the Road Safety Commission will use the celebration of this year's World Health Day to acknowledge its failures and make a fresh (and more serious) attempt to bring down the accident rate in our country.
For starters, the Commission should meet with the police Motor Traffic and Transport Unit, the Driver and Vehicle Licensing Authority and all other interest groups in the road transport sector to deliberate on how to halt the madness on our roads. I am by no means suggesting that they should organize one of those fancy talk shops, where people talk a lot and eat and drink even more but end up doing nothing. This meeting should last not more than two hours. because the problems are very well known. People, who cannot even tell the difference between 'X' and 'Y' have been granted licenses to drive like rampaging mad cows on our roads. Most of the drivers, especially the commercial ones, have very little to live for so they do not care much about the lives of others. In spite of repeated warnings, they have no qualms about quaffing tots of akpeteshie before sitting behind the steering wheel. When they drive in their drunken stupor they mis-inteprete road signs and misread all signals. To them, a sign with two equally aligned cars is an indication that overtaking is allowed. The red traffic light is an invitation to step harder on the accelerator. In the process they kill – they kill passengers, pedestrians and, ultimately, themselves.
For me the solution is simple – enforce the law and spend less time educating people on road signs and their meanings. Those who want to drive should educate themselves. People should only be given licenses when they have proved beyond all doubts that they are well-versed in the art and science of driving. When this is done we will be able to save a lot of money, time and human effort, which will then be diverted into enforcing the road regulations. Those who flout the rules and drive like mad cows should be arrested and prosecuted. If the Road Safety Commission wants to do more than "expressing concern" I suggest that they present a paper, suggesting the establishment of a special unit to receive public complaints about recalcitrant drivers and the bribe-taking police officers who condone their madness on the roads. The Police administration has failed to check the canker of bribe-taking among its personnel. Now they pretend the practice does not exist, yet traffic police officers are among the most roguish citizens in Sikaman. But I believe that an independent agency, promising confidentiality and acting on the information it receives, will go a long way to discipline police officers who will in turn ensure that our mad cow drivers are penned in.
Sikaman, being what it is, I know that after the funfair is over and the Road Safety Commission has had all the time to "express concern", we shall soon return to the status quo. Our roads might become even more dangerous killing fields in the years to come. Please, I want the NRSC, the MTTU and the DVLA to prove me wrong. Until then, I will continue to advise all my citizens to say a word of prayer before sitting in a car. Your driver (or even you) might be the best driver in the world. All it takes is the stupidity of another driver and – bang – you are dead. So pray, whenever you sit in a car, that the Old Man above should not allow any mad driver to cross your path and send you to your grave before you even write your will.
Prayerfully Yours, J.A. Fukuor [email protected]