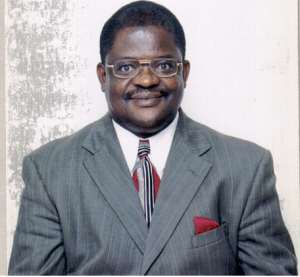 I am glad that you have taken this perspective. Many Christians want to follow Christ if they already know where their following Him would lead. That is not a walk of faith. When God was moving Abraham from his roots, God did not spell for him where the journey would lead but Abraham walked with God by faith. That is what the Christian life should be. Therefore, at God's own time and will, He will show you what and where He has placed you.

LEADERSHIP AND HUMILITY
Humility in leadership is an essential virtue in the ministry of the Gospel. If a leader does not exude humility then he would not last in the ministry. The reason is simple. Pride is the nature of the Devil and humility is the antithesis of pride. Therefore, to be a genuine follower of Christ and to be used by Him in the ministry one has to have humility. It is without doubt that Jesus was a person of humility that is why the young, the old, ordinary people, fishermen, tax collectors, and outcast of society flocked to Him. They could not approach the Sanhedrin because of their pride and distance from the people.