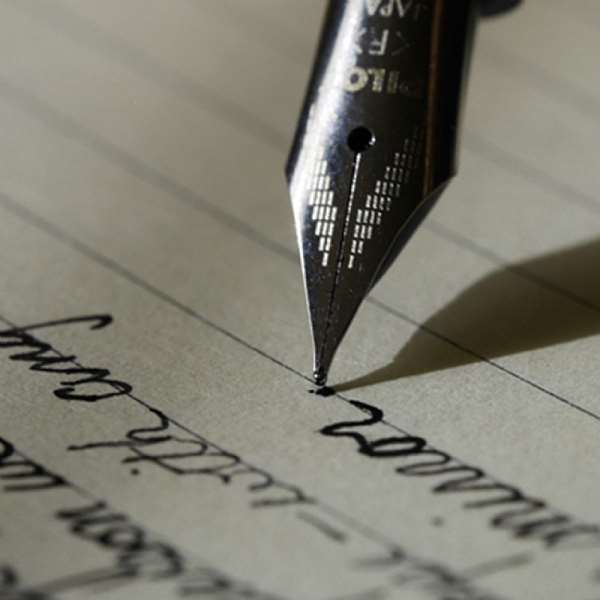 Countrymen and women, loyalists and opponents, I was very pleasantly surprised (for me it was an Independence Day surprise) when I heard and read that another Wayo has left my party. The latest Wayo to leave my New Promises Party is not as garrulous and self-conceited, even though he is as power-hungry, as the first one who wanted Paa Kwesi's job so badly. This Wayo is of a different breed all together. He is intelligent, very soft-spoken and he was once a very high ranking member of my party. I will call him Wayo S.
He helped formulate some of the difficult promises we have not been able to fulfill for the past four years. He was a very loyal member of the party until I refused to choose him as my running mate for the elections in 2000. As soon as I chose Maliu over him, Wayo S developed an unusual talent, which made it very easy for him to find fault with everything I did. Whenever he heard me singing, he would say I was coughing too much. If he saw me dancing he would criticize me for hopping like a frog. Things got out of hand when some cruel barbarians assassinated the King of Dagbon, Ya Na Yakubu Andani. Even though he was not technically a member of the party at the time of the Ya Na's assassination he remained sympathetic to our course until that fateful day in Yendi.
Immediately after gruesome and very regrettable assassination of the King of Dagbon, Wayo S began to show his true colours. He enjoyed pointing accusing fingers at me for causing the death of the Ya Na. I concede that if my government had acted swiftly on the initial media reports about the clan violence in Yendi, Dagbon wouldn't have been turned into the festering sore it is now. Having made such a very humble concession, I was expecting that the elders and academics of Dabon, including Wayo S, would put the past behind them and help to build peace in their homeland. Alas. They enjoyed talking and talking and talking and talking – spewing all sorts of illogicalities, illegalities and incomprehensibles.
While crossing carpets, Wayo S cited several reasons for his decision to join the Not-so Democratic Congress. Amongst these reasons are my handling of the Dagbon crisis, the 'marginalization' of the northern parts of the country and my tendency to appoint my brothers and nephews to sensitive government positions. What can I say? If Wayo S accuses me of poorly managing the Dagbon crisis and a 'menuanom' mentality, I will plead that I am guilty as charged. If I had acted swiftly, there wouldn't have been any Dagbon crisis at all – everybody agrees. I have appointed a lot of my brothers and nephews to important positions in government. But who can say that I've violated the constitution? Jerry Boom did the same with his 'nyebro' appointments. But I vehemently disagree that I have contributed to the marginalization of the north. With their numerous conflicts, I think the northerners have helped to get themselves marginalized. I will deal with the so-called marginalization of the north in another letter. Right now, the point I want to make is that Wayo S, like Kofi Wayo, resigned from my party because he has some sour grapes in his mouth. He thinks the NDC will give him the mouthwash to rid his bucal cavity of the sourness. I wish him luck in his new party. He should stay there. I only hope that he won't come to me crying, like Alhaji Inusah did, begging to be taken back into our party.
This being an election year – it's a year for the political prostitutes. I expect some other members of my party to defect to Jerry Boom's NDC. In fact, I am praying to God to cause some particular individuals and groups in my party to defect to Jerry Boom's party. These are the people who are not helping my cause at all. I pray that all those incompetent, inefficient and power drunk DCEs will defect to the NDC. They have committed too many crimes against the people that if I dare to prosecute them my very own political future will be jeopardized. Since, I don't want to spite my face by cutting my nose, I suggest that the nose should reshape itself.
All those ministers who have been accused of various acts of corruption should defect. For it is only when they have defected that we can 'fast track' them – selective justice means you prosecute only those who are in opposition.
All those 'leading members' of my party who have been parading the Castle corridors, waving their party cards in expectation that they will be given some contracts should be feeling disgruntled by now, I hope. I think the time has now come for them to defect as well.
I know there are people in the NDC who want to defect to my party. They are welcome and I hope that when they join us they will stay even though we will not grant them any privileged status and treat them in any extraordinary way. There are some very brilliant guys in the NDC who I will like to have in my camp. I won't mention any names but I can give you a clue. All those young, soft-spoken, tech-savvy and not-so revolutionary elements in the NDC should defect to my party and they will be glad they did.
In conclusion, I will say that we have to encourage the crossing of political carpets. It's all part of the democratic process. It gives us all something to talk about. It helps us to know those who are too hard-to- please (or almost impossible to please) whiles separating those whose loyalty is bought from those who remain genuinely committed to our cause. What I don't like is to see a man who defected to another party returning to his original party and begging to be taken in again. I call this the 'Inusah Madness'. So, therefore, if you are planning to defect be sure to think it through (and thoroughly) because if you go and turn around so suddenly no one will take you serious.
Excellently yours,
J. A. Fukuor [email protected]