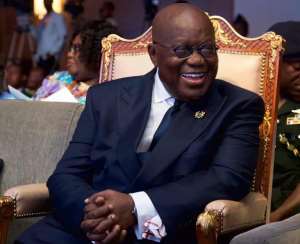 World Bank is advancing a policy dialogue as part of due diligence process to provide about US$1 billion financial support in a new country-partnership agreement to Ghana.
The three-to-four-year agreement, which is being presented to the Board of the Bank in February this year for approval, will be intended for specific sectors of the economy such as education, health, and agriculture.
Mr Ousmane Diagana, the World Bank Regional Vice President for Western and Central Africa, made this known at a press briefing in Accra.
The financial support, he said was embedded in programmes that would among other things aid the country become resilient and adapt to climate change and promote inclusiveness in development with lessons of instability occurring within the sub region.
"We also want to contribute to helping Ghana anticipate and address some of the challenges that it faces within a geographical context in, which Ghana is currently," he said.
"For many years we have supported Ghana in a number of sectors and of cause the economy has not been the same but today when you look at the development trajectory, I think there is reason to praise the government," he said.
With robust mechanism to supervise and independent audit of programmes supported, he said the Organisation would ensure that resources were used for intended purposes while value for money achieved.
He mentioned the need for investment in sound policies, good governance, and human resource development as the foundation for better development outcomes.
The energy sector is a targeted area in the new support programme with a consistent plan to help the country achieve universal coverage of clean energy in an affordable manner.
Mr Diagana, who is in the country for the first time since his appointment in 2020, will pay a courtesy call on the President, Nana Akufo-Addo and will be monitoring some projects as well as hold a high-level meeting with some government officials.
GNA