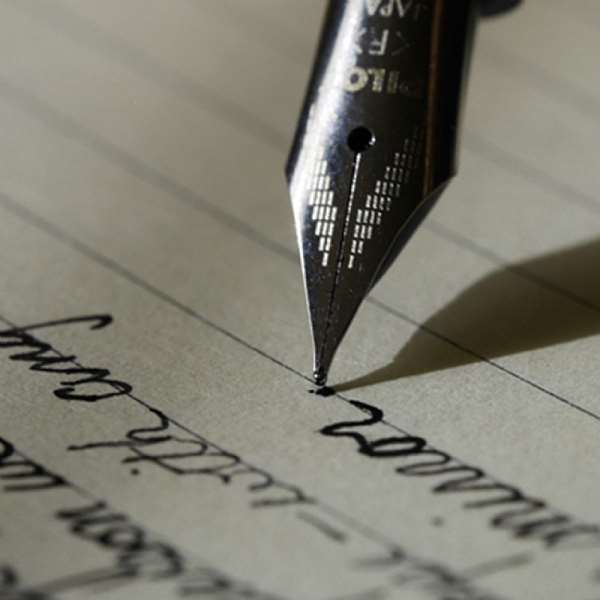 Countrymen and women, 'against' people and loyal praise singers, what do you think about the domestic violence bill? I have been following the debate on this bill for quite a while and I must honestly say that I don't understand why it has generated so much controversy. I am baffled by utterances of those who oppose the bill. I must say that as one of the few male feminists on earth I support the bill wholeheartedly – but not because it will strengthen the feminist cause. The bill will be passed for both men and women, young and old.
I hope that it is passed soon, for I know it is the road map to peace in hundreds of Ghanaian homes which have been turned into war zones. The campaign to get the bill passed should not be waged by feminists alone. I don't really like the idea of feminists leading the campaign for the bill to be passed. You see, quite a number of people think that feminists are lonely, very depressed opponents of male chauvinism who only find fulfillment in fighting to end the male domination of the world. Africans in general and Ghanaians in particular, think that feminists are non-conformist who delight in breaking cultural norms and principles. So once the bill was proposed and the campaign for it to be passed seemed to be spearheaded by feminist groups, people (a lot of men and a few women) started opposing it sensing that the cultural order was about to be broken. So, on the issue of the domestic violence bill I want the die-hard feminists to step aside and allow soft-core ones like myself to do the campaigning.
I strongly believe that the domestic violence bill will drastically reduce, if not totally eliminate, household ( or behind-closed-doors) terrorism. In case you are pretending not to know, I will like you to be aware that there are a lot of terrorists in our midst. They neither hijack planes nor plant bombs. But they are holding a lot of people hostage. Outside the four corners of their homes, they could appear to be normal people – just one of us. But when they get to their homes, they strike terror in everyone around them. At the sound of their footsteps all play has to cease, heartbeat becomes irregular, hands tremble and knees wobble. At the sound of their voice even rats and cockroaches ran into hiding. But with the passage of the bill they cannot strike terror in anyone – if and when they do, the law will deal with them.
According to the proposed Domestic Violence Bill, if you beat your wife into pulp you are a terrorist behind closed doors. If you open your mouth too wide, one time too many to tell your husband that he a 'sankwas' and a full-time member of the scum of the earth club, you are a terrorist behind closed doors. If you control the household kitty and you deliberately refuse to release budgetary allocations for food, shelter and clothing you are an Osama behind closed doors. The Bill also makes it clear that no man has free unfettered access to any woman's (not even his wife's) Garden of Gethsemane. If you forcefully enter your wife's Garden of Gethsemane, you are a terrorist behind closed doors. It's as simple as that and it is called marital rape.
It is sad that many people are condemning the bill without making time to familiarize themselves with its provisions. Why are you Ghanaians like that? Most of the people who have severally condemned the bill are men who do not like the idea that the bill, if passed, will halt their unwelcome, violent and dastardly forays into their wives' Garden of Gethsemane. Judging by the vehement opposition to the marital rape provision which will, in effect, further control access to the Garden of Gethsemane and make forced entry illegal, I now understand why the birth rate in Ghana is so high. I have intelligently deduced that quite a significant portion of the Ghanaian male population are nymphomaniacs who have no qualms about forcing their wives into sex. Thus unplanned pregnancies are so rampant here.
Many men (and some women) have voiced opposition to the domestic violence bill because they see the marital rape provision as 'foreign to Ghanaian culture'. But who said it is culturally acceptable for men to force your wife into sex? I also do not understand why people have decided to oppose the bill in its entirety, instead of suggesting alternatives to the single provision they regard as un-cultural, un-Ghanaian and uncalled for. If you ask me, I will tell you that the marital rape provision is unnecessary and will be very difficult, if not impossible, to enforce. I can't imagine any woman reporting to WAJU that her husband has raped her. Very few women will like to see their husbands (and fathers of their children) dragged to court, charged and jailed for rape. Don't forget that most women depend on their husbands for their daily bread and in most cases husbands are responsible for the upkeep of the children. How many Ghanaian women will like to see their daily supply of bread cut off while being compelled to single-handedly take care of their children simply because they became so 'rights conscious' to get their husbands jailed for entering the Garden of Gethsemane without authorization. So you see, I don't like the marital rape provision myself. This does not mean that I should oppose the bill which seeks to end terrorism behind closed doors. I like the whole bill and I will like to see it passed within the shortest possible time, with some minor amendments. The MPs will have to decide whether or not the bill should be passed with the marital rape provision. If I were an MP, I would vote for the marital rape provision to be maintained. It sounds odd, that I will like to see a provision I don't like maintained in the bill, doesn't it? But let me make things a bit clearer for you.
I think Ghanaian women have suffered long enough and it is time for them to be given a break. Husbands should not force their wives into sex. It is very inhuman, unromantic and totally unhealthy to force a woman (even your wife) into sex. But you know what they say – "men are men". When a man's horse is in a hurry to enter the Garden of G., he tends to think in reverse mode. When the woman says 'no' he interprets it as a 'yes'. I believe that the provision on marital rape, will help married men to think straight and take 'no' for what it means. If unmarried women have a legal right to say 'no' to sex, I think it is against the spirit and letter of our constitution to deny married women the same right.
If the law is passed those men who argue that a man has the right to 'ingress and egress' their wives will change their minds. They will learn to keep their libidinous exuberance under control. Those who cannot control themselves will be advised to consider other alternatives to raping their wives. Hundreds of thousands of Ghanaian will be saved the trauma and agony of sharing a bed with a rapist. Most important of all, the Domestic Violence Bill will check terrorism behind closed doors and the eventual winner will be the average Ghanaian household.
Excellent Male Feminist,
J. A. Fukuor