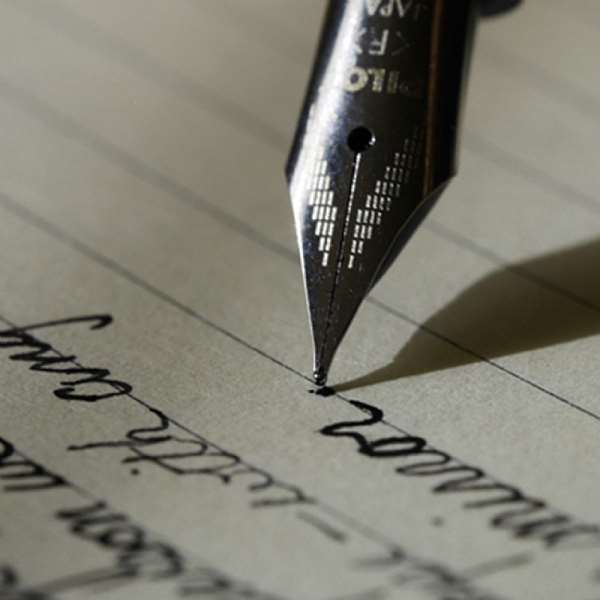 A GNA Feature by B.D. Pobia
Tamale, Feb 23, GNA - If there is an organization that is working hard to promote agriculture and improve the socio-economic life of farmers in the three Northern Regions, then that should be the Savanna Agricultural Research Institute (SARI)
The SARI, with its headquarters in the Northern Region, is one of the 13 Research Institutes that make up the Council for Scientific and Industrial Research (CSIR).
Its mandate is to conduct research into food and fibre crop farming in Northern Ghana for the purpose of introducing improved technologies to enhance agricultural productivity.
The ultimate goal of the Institute is to develop crop varieties that would fit into the agro-ecologies of Northern Ghana and withstand the specific stresses of low yields, drought, low fertility, pests and diseases, as well as variation in the length of the growing season that characterises such an environment.
The research covers crops such as sorghum, millet, rice, maize, fonio, cowpea, groundnuts, soya bean, bambarra groundnuts, pigeon pea, yam as well as cassava, sweet and Frafra potatoes, cotton and vegetables. The adoption of technologies by farmers in the mandated area has in no small way contributed to increased incomes and better living standards of the populace.
For instance, soil infertility, which had been the number one problem of farmers in the area, had now become a thing of the past. Technologies such as crop rotation, the use of cover crops, agro-forestry and composting and rhizobiology have been introduced to farmers and these have helped enhance food production.
Farmers have also been introduced to early planting of maize, sorghum, millet and legumes to avoid drought and escape diseases and pests; row planting to ensure maximum plant stand; inter-cropping of maize-cassava, maize-sorghum and rotation with legumes; relay cropping involving cowpea-sorghum cowpea-maize, cowpea-rice and cowpea-cotton intercropping.
Dr Abdulai Salifu, Director of SARI, speaking during the first "Open Day" of the Institute at Nyankpala, near Tamale, said from 1980 up to date, the Institute had released six varieties of sorghum to farmers in Northern Ghana and these have been adopted.
He said three of the varieties framida, kadaga and kapaala have malting and brewing qualities, adding that the Kapaala variety is the one Guinness Ghana Limited has started using for brewing its beer and malt drinks.
According to him, Guinness requires a minimum of 4,000 tonnes of Kapaala annually and at last year's price of 1.6 million cedis per tonne, a farmer in the North stood to gain at least 6.4 billion cedis annually from just the sale of Kapaala alone to the company. Estimates show that the varieties, which have been released and being used by the farmers constitute 40 per cent or 80,000 hectares of the 200,000 hectares of the sorghum grown in Northern Ghana. These varieties yield between 100 and 400 per cent more than those who grow the local sorghum that yields 700 kilograms per hectare. On millet, Dr Salifu said SARI had developed six varieties, which are early-maturing (between 75 and 85 days), high yielding and high resistance to downy mildew disease, tolerance to insect attack, drought tolerance and higher nutrient content than the local variety. He mentioned that almost all the 60,000 hectares of rice grown every year by farmers in Northern Ghana were either developed by SARI or recommended by it, saying: "These new varieties can yield between 100 per cent and 600 per cent over the local variety and farmers stand to gain at least 96 billion cedis annually from cultivating SARI's recommended varieties".
"Last year, SARI released another variety called "Digan" and this variety has the characteristics of growing in different environment", he said.
He said the Institute had over the years, improved on the "Mani Pinta", "Shi Tao Chi" or Chinese, F-Mix and Sinkarzie varieties of groundnuts. It is estimated that 90 per cent or 144,000 hectares of the 160,000 hectares of groundnuts grown in Northern Ghana consist of SARI's recommended varieties.
The new varieties give a yield increase of 0.3 tonnes per hectare more than the local varieties. At a price of three million cedis per tonne, this translates to a gain of 129 billion per annum to farmers who cultivate the crop.
The SARI's Director said the varieties are in high demand on the export market and they offered opportunities for farmers in the North to generate additional incomes.
"For instance, the offer price by the foreign market ranges from 400 dollars to 480 dollars per tonne and farmers could be earning between 69.6 billion cedis and 83.5 billion cedis annually if they were able to produce to meet the demands of foreign market" he said.
Dr Salifu said on the development of other crops, SARI is making a big impact in the food and agro-processing industry in the country. It has developed two varieties of soyabean, the "Salintugy-1 and Salintuya-II" as well as the "Bengpla" and "Valenga" varieties of cowpea, which are being used by Nestle Ghana Limited in the preparation of baby foods. SARI has not left out root and tuber crops in its research programme. In fact it has developed three varieties of cassava namely:
"Filindiakong", "Eskamaye" and "Nyerikobga", which have higher starch levels and could be suitable for development in the President's Special Initiative on cassava. Similarly, the Institute is working hard to develop a stable variety of cotton for cotton farmers.
With these modest achievements of SARI in Northern Ghana, farmers in the area in particular and Ghana as a whole, are now well positioned to take advantage of the President's Special Initiatives, be it on sorghum, cotton, soyabean or cassava.
The Government should, therefore, continue to support SARI and other research institutions to improve varieties of crops for farmers to increase food production and income levels. Research Institutions should co-ordinate their research findings and come out to develop local crops suitable for cultivation.
It is only by this way that the country can develop its agricultural sector and become self-sufficient in food production.