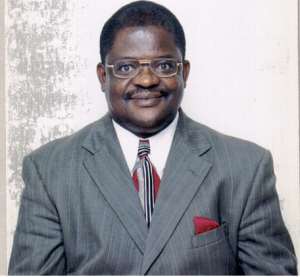 Christ without the cross is indeed a false dichotomy that some preachers are peddling today. If there is no cross then our preaching is useless and in vain. Furthermore, if there is no cross then there can be no resurrection. Time has come for Christians to think through false dichotomies and correct them if the church were to be relevant and make impact in this lost world. The cross was a major part of the Apostolic preaching in the New Testament. It was a major part in the teachings of the Apostle Paul in the New Testament. Therefore, many preachers and teachers of the Bible are to set the record straight for their congregation to diffuse such false dichotomies.
LOVE AND DISCIPLINE
The culture today teaches people to jettison discipline and only embrace love. However, the society's understanding of love is flawed. Love without discipline is license, which promotes freedom without restraint. Discipline without love gives birth to legalism and aloofness and detachment from people. The society has become fragmented today because we have detached love from discipline. Therefore, we are to reconcile or combine the two concepts and virtues.
The Sovereignty of God and Human Responsibility
The sovereignty of God and human responsibility is a thread that runs through biblical revelation beginning with Genesis to Revelation. God is sovereign that means God is in absolute control. There is nothing that happens or occurs without His knowledge. God is sovereign in His power, wisdom, and knowledge. However, God gives humans responsibility to respond to His love and His mission. Therefore, there are certain things that God expect humans to do. For instance, if He wants to save people today, God does not send angels. He sends some of His servants to take the gospel of Christ to them. God gives human responsibility because without that responsibility, we would not know human freedom and love. God did not create robots in the Garden of Eden. He created humans and gave them responsibility (Genesis 1-3). The tension in God's sovereignty and human responsibility will continue to exist until Christ returns. This tension also helps us to yield our lives to God and seek His help realizing that we cannot do anything with our own strength. However, with His strength we can accomplish everything given to us (Phil. 4:13).