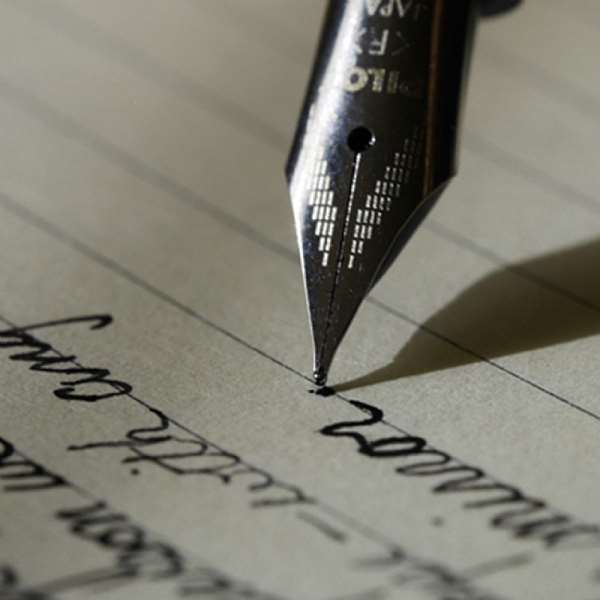 Countrymen and women, 'against' people and praise singers, I have just returned home from one of those meetings where African leaders get an opportunity to pat themselves on the back for doing nothing. At this particular meeting, I offered myself up for my peers to come down and see how clean my cupboard is. Not that my cupboard is empty of skeletons. There are a few skeletons but I hope to have my cupboard totally cleaned up before the Peer Reviewers come down to poke their nose into my Excellent affairs. Do you know why I offered our country up for peer review? I just wanted us to make history. You know how we love to be the first –the first country south of the Sahara to gain independence, the first (and only country) south of the Sahara to produce a UN Secretary General, the first country to sign the UN charter on the rights of the child, the first country to win the African Cup of Nations Four times etc. I have added one more 'first' to our accolades. I hope you appreciate it and go around the world boasting about it.
While I was busily offering our country up for Peer Review, the African Cup of Nations was being played in Tunisia – minus our Fallen Black Stars. The team did not make it to the Cup of Nations because they were kicked out of the qualifying series by Rwanda. It was a very unpleasant experience as I sat in my hotel room in Kigali watching the welcoming party for the returning members of the Rwandan football team, which had just made a mess of itself in Tunisia. Come to think of it – the press in Rwanda praised their team for being such classy minnows at the tournament. The main song of praise was themed on the team's gallant victory over the Black Stars – once considered the mightiest football army on the continent. In essence, they were singing that the Rwandan team's abysmal performance in Tunisia does not matter. It is good enough for them that they went to the tournament at our expense.
The images and sounds of Rwandans jubilating over our humiliation almost made me cry. In fact, I would have cried if Akrapu had not been around. He would have thought himself better looking if he had seen me cry. But deep in my heart – I wept for football in my country. The Black Queens peppered my injuries very well by losing so ingloriously to those Falcons from Olu's Place. I think these so-called queens should be watched. They are gradually becoming like the Black Stars – over-basking in their little achievements. How could they have lost to the Naija girls? They just needed a goalless draw to progress to the next stage of the Olympic qualifiers. Yet, they allowed themselves to be given a tough time by the Naija girls for 120 minutes. When the time came for penalty shootouts, their goalkeeper did so well to save two Naija kicks only for the players who were expected to put the ball past the Naija goalie to take their spot kicks as if they were playing rugby – kicking the ball far and wide, and sometimes straight into the hands of the opposing goalie. The Naija girls, who had not forgotten that they were playing a game of football, took their penalties more purposefully and won the day. For their determination and unwillingness to rest on their oars, I hope the Naija girls represent the Black (dirty and sick) continent in Athens.
Following football has become such a depressing venture that I won't support any of the national teams until further notice. Don't think me unpatriotic. I need my heart intact to be able to support any team. If I allow the national teams to keep breaking my heart, creating opportunities for me to suffer strokes and hypertension, how can I maintain a steady flow of blood in my veins to remain patriotic? After we lost the Cup of Nations berth to Rwanda, I thought the football administrators would learn some lessons and take some pragmatic steps to ensure that we win the African Cup of Nations four times in a row within the next ten years, qualify for the next two World Cup tournaments and stop our country's progressive slide into the ranks of the world's football minnows. Can you imagine that Kenya and Burkina Faso are ranked higher than our country?
I have noticed that our football administrators are themselves administrative minnows who need to be kicked out of office within the shortest possible time (I wish I could say "NOW" – but don't forget that I am still U.P. and "within the shortest possible time" is still good enough for me). It seems to me they are deliberately making football the number one cause of stroke, hypertension and nervous breakdown in Ghana. They cannot even appoint a competent coach for the national team at a time when one of our illustrious sons is being hailed as a demigod in Benin for taking that country to their first Cup of Nations tournament. If Benin can employ a one-time African coach of the year, we can only employ an inexperience PE teacher for our national team.
I am so sick and tired of the ineptitude of the current FA and I want them out. I think it's about time we got someone like Alhaji Grunsah to manage the FA. Grunsah is the man who realized his limitations and decided to step aside for an able-minded person to run the club he founded. Right now, his club is one of the best in the country. I don't care if the next FA chairman is as incompetent as the current one. If he is wise enough to recognize his incompetence and is willing to step aside for someone else to do the job, fine by me.
Until we get a new FA, I am pleading with you, countrymen and women, to stop supporting any of the national teams. You support them at your own risk. I must warn you that our health system cannot manage an epidemic of strokes, hypertensions and nervous breakdowns. I have decided that I will rather support the national cricket team. I don't understand the game but I support this team because my expectations of them are so low. Every match they win will be a pleasant surprise for me. I cannot support a team coached by a PE teacher.
Excellently yours,
J. A. Fukuor [email protected]