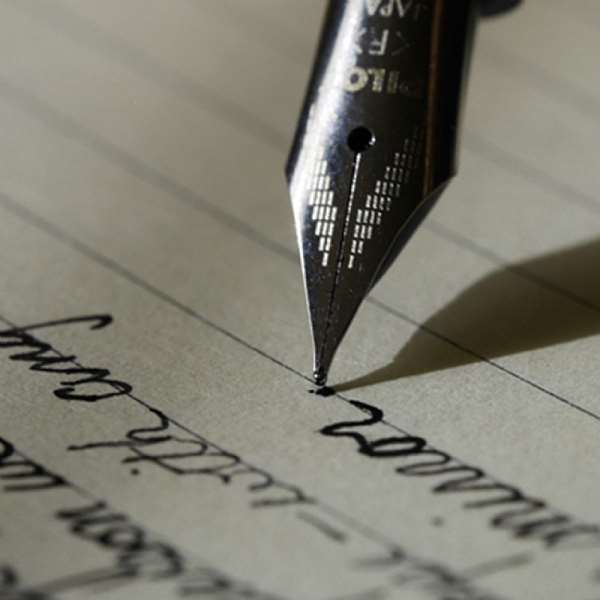 Countrymen and women, loyalists and opponents I think Papa Silvio, one of the most eccentric descendents of Julius Caesar, owes me. He is indebted to me because I know that I am one of the few people in this world who admire him even more than his father does. Papa Silvio, aka Bellicose Berlusconi, is in fact, a rare presidential mentor. I wish I were as lucky and rich as he is – to have almost absolute power.
You know Papa Silvio owns and controls almost all the TV and radio networks as well as the newspapers in his country. Can you imagine me owning and controlling all the media outlets in Sikaman? Braggart Pratt would never be allowed near a radio microphone or a television camera. People, like Kofi Wayo, would never be able to spew out their unique brand of political gibberish on any radio or TV station. In fact the likes of Kofi Wayo and Braggart Pratt would be totally unknown entities. If I had as much power as Papa Silvio, I could walk into any courtroom and show judges that the law they learnt in school is not often useful in real life situations. I could walk into that fast track court which has been entertaining Tsutsa for almost three years now and help the judges to show that dare devil that being a legal whiz doesn't give you the privilege to become a pain in the neck of an Excellent One. If I were like Papa Silvio, I would open my mouth as wide as I want and tell Gumabe that he's grown too senile to differentiate between dictatorship and stupidity.
Alas I am not Papa Silvio. First of all, I don't have his cunning business acumen and I don't think I can even manage a yearly newspaper – my brick-making business collapsed even before it was established. Secondly, I don't even have any Mafia connections (or money) to set myself up in business.
Recently, I heard in the news that Papa Silvio has gotten himself a facelift – he had undergone cosmetics surgery – to make him look almost 15 years younger than he actually is. If ever there was a golden opportunity for me to follow in Papa Silvio's footsteps, I think it has now been offered to me on a silver platter. I really need a facelift of my own. As I prepare to wage the political war of my life, I think I need to spruce up my outward appearance in order to appeal to those gullible voters amongst you who are so obsessed with looks. I know for sure that most of you, chose Jerry Boom over me in 1996 because he looked more handsome. Now there is no Jerry Boom but there is RM. With the entry of RM, who apart from being naïve, possesses some super-model characteristics, I think I can't afford to ignore this urge the get a makeover.
These days when I stand before my mirror, I see ever increasing shades of grey in my scalp. I have also noticed that my facial wrinkles have increased four-fold since I ascended the Black Star Stool. That's not all. I think I stoop, walking like Scooby's friend, Shaggy. It's like am carrying two sacks full of Bawjiase cassava on each shoulder. All these are signs that it is not easy to be on the Black Star Stool. They are worrying signs indeed and I blame them all on those of you who keep whining like children for KVIPs, roads, boreholes, etc. The other time for example, a group of chiefs traveled hundreds of kilometers to Accra just to ask me to create a district for them, as if creating a district is as easy as impregnating a woman. All these demands trigger the hormones which fertilize the grey seeds in my follicles to germinate and grow. I fear that when the electioneering starts many of you might think am too old to rule and will rather like to have a younger looking president. I need to get rid of the grey as soon as possible. But I don't want to use 'yoomo'. If you are a loyalist, you make the most silly demands, stop whining and making childish demands on me – asking me to get you visas, to pay your fees, to open companies and to create districts and regions for you. At this rate you would soon ask for a country to be created for you.
Members of my governing team who keep indulging in indiscretions – like forging signatures and practicing modern day slavery – are also a big headache. Such headaches promotes the wrinkling of my facial muscles. I don't like the fact that people are using the my facial wrinkles to mock me. Have you seen how people have been drawing my caricature in the newspapers? They draw so many lines across my forehead as if the biggest gutters in the country are on my face. The best way to reduce the rate of wrinkle formation on my face is for the members of my governing team to put up the best of behaviours. I know I can't force them to do the right thing so I can only urge them to make sure that they cover their tracks well whenever they decide to steal, forge signatures and force their own kith and kin into slavery.
How about the stoop? Well, I think people like the Asomdwehene and his Binbag should get off my back and stop breathing down my neck at the least opportunity. They had their chance and they used it to set standards for misrule. Now I am the man in charge and everyone knows that I am the best. They should stop pushing me about and I believe I can stand up straight again.
Unlike Papa Silvio, I don't have the money to go for cosmetic surgery. In fact, if I had the type of money he has I would have taken a cruise round the world for the rest of my days – I wouldn't have come to sit on the Black Star Stool for people to give me grey hair and tunnel-like wrinkles. All the same, I hope I have suggested very cost-effective, surgery-free methods for a personal makeover. Please oblige.
The Excellent One,
J. A. Fukuor [email protected]