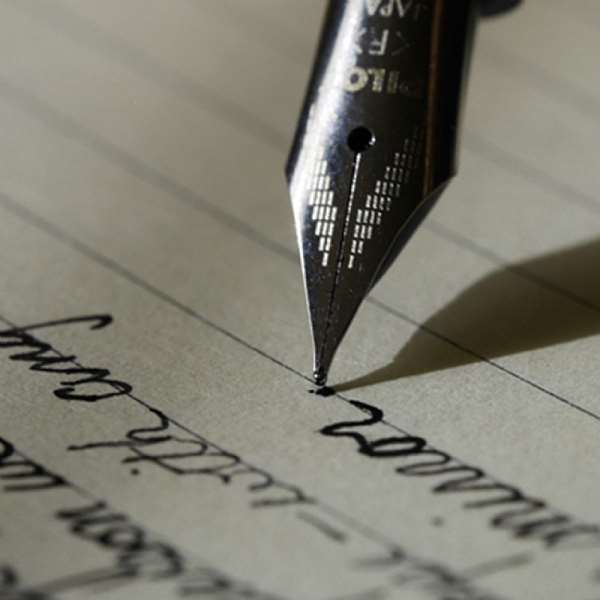 (Let me express my sincere gratitude to all those who sent me emails after reading part 1. Sometimes it hurts to expose the truth but I have realized that it also helps to eliminate the canker that has eaten deep into our development. Its no secret, I have saved some heads by not mentioning much names and even eliminating some damning stories for national interest and security reasons. We don't need the President to tell us neither do we need a diplomat to caution us. We must on our own will cease the causes of our problems! ) Tuesday, it's 04.00hrs, I decided to drive through the streets of Accra, and the presence of the patrol police is clearly visible. All the radio stations were producing religious programs. My heart nearly came to a standstill when a pastor asked listeners seeking visas to hold their passports close to their radio sets for prayers!
I took it to be a joke but realized that the man of God was serious; a female voice testifies that the man of God had helped him secure a 5-year visa for the States. The pastor began giving directions to his church, 'this is my mobile nr. 024......., if you take trotro from Circle bound for Odorkor a suburb of Accra, alight at ...., you will see a big house, ask of ......'
I wrote the directions, another mission to follow.
Ladies & Gentlemen, Christianity in Ghana has been commercialized! In a suburb of about 5000 residents, there are over 50 churches, 5 schools, and 2 disheartening public places of conveniences, no community center, no library, and no proper refuse dump!
Later in the evening we visited the pastor, one of our local crew told him that he wanted to travel to US, the pastor promised to help him with prayers for visa for FREE! He added, 'if you are grateful, you will surely remember me upon arriving in the States'.
However we were asked to pay 500,000 cedis as 'fasting money'. The pastor will fast and pray for him, after fasting he will need to eat, and food is never free in Ghana!
Pastor became offended when I asked him if there was a refund for our 'fasting money' in case the visa was refused.
When we came out of his room there were some about 15 people waiting to see the pastor and probably to pay the 'fasting money'.
I asked a friend who works at one of the FM stations why they allowed these crooked pastors to come over and use their media to steal from these innocent 'victims'. He replied, 'well you see, these pastors just buy airtime! We are not in a position to judge if what they are saying is from God or not'.
I stopped at a newly opened pizza spot at Kumasi, checked the displayed prices and ordered one. I quite remember it was around 30k. However I was asked to pay an approximate 45k.
'Lady, are these prices valid?' yes, she replied, 'but why am I paying more than that?' she answered, 'because we had to top it, the prices indicated on the board are exclusive the toppings'.
If you go to Rome, do what the Romans do, however in Ghana it's 'if you go to Rome, do more than the Romans do'. After a long day work, we decided to buy some designer food (fried rice), well it was indeed fried rice, full of oil, some vegetables, tomato ketchup, mayonnaise, shito, sardines, chicken!. oooh hoo!. Are we dogs? Just be careful they don't add custard to yours during your visit.
My next visit was to the VELD to register my vehicle. I had decided to ignore all the middlemen plus the VELD employees who operated as contractors. 'Good morning madam, please I want to license my vehicle, what is the procedure?'
She began; you have to buy forms, take it to the typist under the tree to fill it in and come back to me for further instructions.
I took the forms and realized it was in ENGLISH rather than Latin.
I asked, 'But why can't I fill it myself?' Well it must be typed! She replied.
I went to the typist, madam, I want to have these forms filled, 'ok, it will cost you 5k. In no time she was finished. It's a nice business eh! I remarked jovially to let her cough some info. She commented as expected; I used to work at the VELD. (Do you get the picture?)
I was at the VELD office around 9 am, I left 16.00 because I refused to use middlemen. It took Roger, a friend just an hour to license his.
Its 23:30hrs. I had just taken a bath and taking a walk on the streets in Kumasi, a woman rushes out from a house holding a child of 5 years, she is followed by a man, both screaming for help, their child has had a convulsion.
I quickly stopped a taxi and drove with them to Komfo Anokye Hospital.
His life was saved and admitted, the child had defecated on all of us. At the admission ward I asked the nurse if I could get some soap and water to wash my hands, she replied that they had water problems at that ward.
On my way out of the ward, I saw a man washing his hands, I joined him, used the soap lying on the sink and towel. The man stared at me and asked, 'you are not from here?' Why? I asked. That is my soap & towel! 'krachie, we doctors have to buy our own soap and towels!.
For the next 45 minutes, the doctor told me of all the hardships they were going through, his plans of joining us in the Diaspora if the situation did not improve. His regard for human life was a question of availability of his time and how much the patient was willing to pay.
My fuel is nearly finished; I stopped at a nice filling station with a mini mart. I told the attendant to fill the tank whiles I fetched some water & phone card from the mini mart.
On my return the attendant said 'massa, its full, total be 340 k' I noticed some fuel droppings on the ground and on the car. I gave him 350 K and left.
I quickly noticed that my fuel gauge was still dangling between the half & full levels. I wasn't satisfied; I turned and headed back to the station. I asked the attendant, 'how much fuel did you put in my car?'
He replied, 'I just filled it'
No, I am asking, how much, I mean how many liters or gallons?
His colleagues asked, 'massa, what is the problem?'
I replied; 'my gauge does not indicate my tank is full'
They smiled and remarked, 'oh massa paa, maybe too much air dey your car inside'
I shouted NO! There is nothing wrong. I feel duped.
He was a bit tensed; the big boss was looking at us from the mini mart. He quickly came to the scene and after a few interrogations he checked the reader on the fuel pomp machine.
Within minutes I received apologies.
The attendant had cheated me!
Com Centers (Communication Centers) are very popular in Ghana. There are these standard labeling or sign writings that I really hate. 'BB Mens Com Center, we offer fax, IDD, Trunk, Local, Email, typesetting, photocopy, word, T-shirt screening, funeral cards, computer courses, etc. etc.'
Just enter and you may find only 1 phone for local calls only.
Make any enquiries for the advertised services and you will be told, 'we will start soon'.
Visit the same place in 2 months and it's the same story.
Free adverts are popular in Ghana. 'Come in for your clean CANON Photostat copies' However the copy machine is not Canon but Toshiba or Minolta. He's even never had a Canon!
During my tour in Ghana, I noticed that certain areas had 'foreign chiefs'. Most of them were from Germany. They had been made 'nkosoohene' development chiefs. My research indicated that there are at least 20 of such chiefs in southern Ghana. I think we are talking about traditional chiefs here rather than DCE's. This is a whole topic.
I did not enjoy reading the newspapers. I stopped buying them within weeks of my arrival. The papers were full of announcements and obituaries. The rest were 'we are going to….' 'the govt. will next year construct a bridge …..' 'so so & so of this ministries has stolen that and this.., Japanese govt. grants 3.5mln dollar loan' 'Dutch govt. donates to…..'
The FM's were turning to Kitchen FM's; some of them spent the entire weekend to advertise 'emo tuo at so so & so place'.
I have heard much about Northern Ghana, heard that the roads were excellent and that the weather was always hot & dry. I headed to the North with 2 vehicles and a crew of 6 to produce a tourist documentary. At Offinso police barrier we offered lift to a young female air force officer who was going to Tamale.
I enjoyed most of the journey admiring the scenery and wondering why the government had not developed a policy to encourage certain categories of companies to operate there. At one point I even suggested to myself that it would have been better to have all the ministries moved up to the North.
We arrived at Yapei customs checkpoint late in the evening. We saw the customs sign, (Customs barrier, STOP)
We were still driving a VELD temporal registered vehicle, the road was blocked, we stopped waiting and expecting the customs officials to check us, rather a young man who later turned to be one of the locals came to us and said, 'the customs officer says you should get down and come with your papers'. Pardon? 'Yes, he says he is eating so get down and come with your papers!'
We were all struck with anger and refused to heed to the call of the officers who had grouped under a tree.
For a moment, I thought we might have missed a signpost that might have read 'all drivers should get down and proceed to customs for processing'. We checked but it was not the case.
Our refusal to get down resulted into heavy verbal exchanges, a near collision of black power between the air force officer and one of the customs officials ensued. We filmed the incident and told them that we will check from their boss if it was the norm at the post.
Some commercial vehicle drivers hooted at us, they even branded us as 'too known'. Well I do not blame them, they have lived with that system for long and were acclimatized to it.
From nowhere the duty boss arrived on the scene and allowed us to proceed after going through the formalities. He spoke to his men. There is an Akan proverb ' yen bu opanin for wo akora anim' literally translating 'an elderly is never pronounced guilty in the presence of a minor'
Tamale was quite as we entered, it was almost curfew time when we dropped the air force officer at the barracks and proceeded to Bolga.
Bolga is a very beautiful city; I still want to know why civil servants on transfer to the city regard it as a punishment.
The only minus point was the absence of good restaurants at least for a particular standard.
But the worse was yet to come, our subsequent journeys to Paga, Salaga, Mole National park was unpleasant.
Would you believe that the area around the Paga crocodile pond was littered with human excreta? We had to hip-hop as if we were frogs.
Paga is listed in almost every tourist book in Ghana as a prime tourist destination, our government (Jake) is working hard to bring in more tourists and yet we cannot maintain the area.
It's an eyesore. The area isn't properly developed to meet decent standards to seek tourists. Everyone was a guide, selling fowl and telling crocodile tales. Sometimes when I watched tourist promo on Kenya, Zambia etc., I admire at least the clothing of the guides and would-be guides.
But for the very good work by the GTB, we enjoyed our visit.
On our return to Navrongo, I witnessed an incident that will remain vivid in my mind for decades. Whiles refueling, we heard a siren. It was an ambulance carrying a sick patient on an emergency. A nurse and relative accompanied the patient. The ambulance had run out of fuel and wanted to refuel. I ordered the attendant to stop ours and assist them. I enquired from the nurse where they were coming from & their destination. Answer: Navrongo to Bolga (10-20 km).
Road connection between Upper East & Upper West is VERY VERY terrible. From the controversial town of Chuina to Tumu, we spent over 6 hours for the 40 km distance. We saw almost no hamlets but rather families returning from the farm, no sign of schools or health posts. Yet these people cast their vote every time because an MP will go there and ask them to do so.
We proceeded to Gwollu, the hometown of Ghana's former president, Dr. Hilla Liman, we visited his grave located at his family home. Painted white, there was neither wreath nor any emblem from the people and govt. of Ghana. As I entered his living room looking at the pictures of the Liman family, I wondered why a former president had been left to this fate. I nearly wept for I could sense the former president was still thinking why Ghana has treated him as such.
Home to a bone stretching center, Gwollu is also famous for its slave wall but once again this wonderful heritage site was not well catered for.
The roads to Salaga and Mole National park were equally disastrous, when we arrived, we looked like 'galamsey boys' all red over. It will take only the likes of Christopher Columbus to visit these areas at least more than once.
We got stuck in sand, whiles burning my clutch, a government top official drive past us in a 4-wheel drive staring at us as if we were fools. Maybe we should have known better not to come to the North without a 4-wheel drive.
Food was in abundance everywhere, yams, yams and yet there was no transport.
Our visit to Yendi was sensitized; in no time BNI agents on bikes & foot monitored our presence. We feared no evil for thy cometh in peace.
The town was yet to recover from the Andani & Abudu gate war.
We were not allowed to film the late Yaa Naa's burnt palace. However we had an escorted tour of the area. The setup of Yendi is such that the police station, court, prisons and Yaa Naa's palace are all within a very very close proximity.
Yendi is a very beautiful town. Who said I K Acheampong did nothing for Ghana? You better go to Northern Ghana!
Being part of the Press Corps with the Dutch Prince to Ghana, we visited Elmina & the castle. After a splendid performance by the Winneba Choir, refreshment was served to the invited guests as well as the Press Corps from Holland.
I approached the lady serving and requested a beer, she declined saying the beer was strictly for the 'white people from Holland'. One of the Dutch pressmen who overheard the lady began laughing and remarked in Dutch to me, 'so in your own country, I still get a better treatment than you'.
It took me some shouts to get the lady and her boss to serve me the beer.
I nearly met my death on the Accra-Tema motorway. It was about 8pm; I was coming from Accra and had just paid my toll. After 5 minutes of driving I noticed that motorists from Tema (opposite) were driving on the other half of our 2-way lane.
For a moment I thought they were drunk or I was getting mad.
I had to turn on my highlights and blew the horn whiles heading to the bushes.
Later I learnt a huge tanker was lying on their part of the road hence they had decided to use ours.
There was no warning sign except that some locals were holding leaves and tree branches to caution motorists.
At the motorway exit, I rushed to the toll agent and asked why they had not carried out proper safety precautions. The man looked at me for a while and laughed. He replied ' kraachie, my job is to sell tickets, if you are unhurt, just thank God and go home'
Really he was right, whom was I going to call. I thanked my God and left for the airport.
I really admired the new security setup at Kotoka Intl. Airport. No ticket, no entry to the departure hall. However it was sad to notice that the security personnel occasionally waved some Lebanese or Pakistani/Indians the green light.
I had to rush back to Amsterdam. At the last security check to the waiting room, a GCAA security man whispers; 'how much money do you have on you?'. I enquired if it was his responsibility to check that. He denied ever asking me that question. This resulted into heated exchanges, his boss; one Mrs. Anim joins in to support him.
BNI officials around found my version more credible but just advised me to ignore them.
A Ghana Airways staff who got offended just because I did not allow myself to be cheated by the 'GCAA staff' whispered to a colleague 'check that man well well', I asked loudly, 'what did you say?' he was mute, he had overturned his badge to avoid identification.
As I entered the plane, I felt sad leaving Ghana, my beloved country. Despite all the problems, I was still in love with this country. I wanted to visit all the places once more. Every visited place was unique and worth visiting. I wished I could solve all of its problems.
I prayed wishing Ghana all the best. When I opened my eyes, I remembered a sign on a truck,
'God dey' Nana Osei Sankofa Television, The Netherlands Views expressed by the author(s) do not necessarily reflect those of GhanaHomePage.