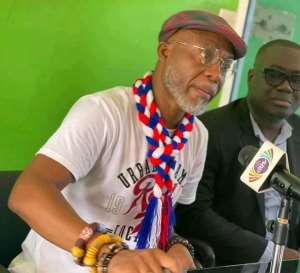 Musah Superior
Musah Superior says he totally baffled over the posture of the NDC MPs towards the E-levy.
The former Tamale Mayor said members of the umbrella party are behaving as though they are living in the ancient past and completely out of touch on the relevance of digitization regarding the controversial e-levy.
The Minority in Parliament is reported by Ghanaian Times to have said "all the 137 MPs will vote against it and even if the government decides to push it, we will not be part of its implementation."
In reaction, Hon Musah Superior described the Minority's posture as gross display of ignorance.
"They better shut-up and learn in silence from us. They (NDCs) need more schooling on the colossal loads of merits which the e-levy will offer the country and that will save the nation from their false views and interpretations," he stated.
Hon Musah Superior, an NPP General Secretary hopeful set the record straight that the e-ley is not something that will impose any economic burden on the citizenry as speculated by the opposition NDC.
He said the levy will offer the citizenry more development in every sector of the economy.