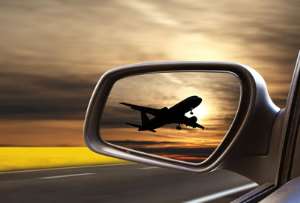 25.01.2022 marks the day man can move around earth in almost any way, except for Africa. Aircar a BMW powered convertible car has received its airworthiness certificate to fly in any of the European Union countries.
Hard work had gone into the invention of this long time and much desired for the dream of mankind. Combustion of cities and the wish for easier individual travel in combination with the need to reduce fatal accidents have eventually led scientists, engineers, and business owners of the Republic to be the first in Europe to have received this certificate.
Besides other companies of other countries working on driverless drones to carry as a taxi service passenger for services inside cities, this fantastic achievement takes the need for mobility one important step further. It is a car with wings to fly whenever they wish, or need comes up.
Like with any new technology the price for ordinary people is beyond reach. Rich people will see the benefits of the new way to move around faster and safer giving them more headway in business and personal comfort will over time benefit the common people as well.
What has now been approved ready to find its way into our daily lives is not only a combination of car and aeroplane but a combination of vision and hands-on approach to better the lives of many while generating personal fortune.
Africans meanwhile visit churches for long hours each Sunday returning after service back into the poverty of the nation and their homes.
God is down in tears!