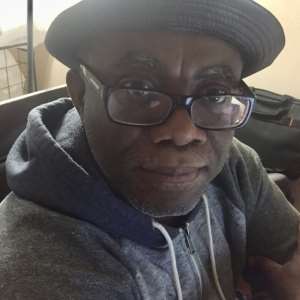 She appears to have phenomenally mastered the instrumental or practical use of the legal system by White Supremacists to wantonly and ruthlessly suppress ethnic and racial minorities, as well as women of all shades and colors and how to fiercely and fairly successfully fight off the same. But, unfortunately, such admirable intellectual and professional prowess had not prevented Professor Guinier from artlessly colluding and collaborating with clinically self-hating literary titans like Professor Henry Louis Gates, Jr., to make life for high-achieving Continental Africans and their African-Caribbean brothers and sisters a quintessential Dantesque Hell. The likes of Skip Gates, as the Piedmont, West Virginia, native is also popularly and affectionately known, are "self-hating" because, on the one hand, they scientifically and objectively envisage themselves to be genetically of Continental African descent but with inextricable and bona fide American identity, both colonial and postcolonial.
Indeed, there was a time, during much of the 1980s and the early 1990s, when a fast-rising academic star "Skippy" would have absolutely zilch to do with the African side of his ethnic and racial identity. It was during this period that Professor Gates published his bestselling anthology of esthetically resplendent essays titled "Colored People." For much of his life and professional career, Professor Gates found it perfectly comfortable to envisage himself and be envisaged as a "Colored Person." And then somewhere along the line, as several of my graduate school mentors and professors used to joke about, Big Brother Skippy serendipitously discovered the fetching commercial value of his Blackness, Africanity and Afrocentricity. You see, as late as 1990, just about the time that he was at the very apogee of his stardom and had just recently left Duke University or in the meteoric process of doing so, Skip Gates granted an interview to a major mainstream American newspaper in which he rather uncharitably and disdainfully described his colleagues at Temple University's Africology and African-American Studies Department as "Those Boys."
In the aforesaid interview, Professor Gates wanted the global academic community to know that he had absolutely no trucking with the 90s academic Black Nationalist Public Intellectuals, like Professor Molefi Kete Asante, who appeared in the imagination of Professor Gates and his stellar academic colleagues and associates to have been anachronistically stuck in the "Malcolmian" or "Xian" funk of the 1960s and the 1970s. And, of course, in the wake of the Jesse Jackson African-Identity Politics of the late 1980s, almost serendipitously and overnight, Skip Gates discovered the inviolable integrity of his Africanity.
Now, where my memories effectively sour on the late Professor Carol Lani Guinier is when, not very long ago, I discovered to my trepidation and utter horror that Ms. Guinier was one of the members of a group highly privileged professor who had appended their signatures to a "Stop the Africans and the Caribbeans" letter that was being widely albeit quietly circulated to the Admissions Offices over many an Ivy League and Ivy Status or Ivy-Ranked institution, sternly warning high-powered administrators that they risked rendering themselves guilty of "Menticide," as in "Genocide," against African Americans because they were admitting too many Continental African Students and Afro-Caribbean Students at the expense of the African Americans who invented the Martin Luther King-led Civil Rights Movement, one of whose prime or vintage fruits was the Affirmative Action Admissions Policy at many of the most elite and selective mainstream American academies, such as Harvard, Yale, Princeton and Columbia universities.
In my very small book titled "The New Scapegoats: Colored-on-Black Racism" (iUniverse, 2005), I frontally take on the "widespread and seemingly indelible myth of Africa's blind and facile complicity in the massive uprooting and enslavement of its own in the Americas between the Fifteenth and Nineteenth Centuries." Surprisingly, not very long after I published the preceding book, after having serialized the same in the form of newspaper columns in the New York Beacon weekly, Professor Guinier was widely reported to have appeared on the nearby campus of the Bronx Community College of the City University of New York (BCC of CUNY) and delivered a lecture in which she motivated the largely underprivileged students in the aforementioned institution to strive for higher laurels, including applying for admission to Harvard University! Finally, our righteous and vehement protestations are getting through to where they matter the most, I heaved a deep sigh of what clearly seemed to me to be more of a resonant success story than sheer relief.
Now, knowing what I have since come to know about how the uphill battle against all forms of discrimination, in particular what is routinely termed as Institutionalized Discrimination and/or Racism, it well appeared to me that the battle had only just begun. But it was, nonetheless, a very worthwhile battle and enterprise for which I had since long signed up for. It was also a battle for both my existential integrity and the dignity of those of us who were not as privileged with the talent and the imagination to fight for themselves like me and, even more significantly, posterity or the yet-to-be-born. The passing of Professor Carol Lani Guinier is seismically epochal because as a lambent-witted legal scholar and activist and public intellectual, she represented the humanistic integrity of those of us whom White America or the so-called Mainstream America has almost invariably looked down upon with amused contempt, in DuBoisian parlance.
But, of course, she was also significantly flawed like many a generously talented thinker of genius. Professor Guinier played her part in the Black and Ethnic Minority and the Women's Liberation Struggle with unflappable zeal and poise. And for all this admirable talent, sense of purpose and courage, she will be greatly and sorely missed.
*Visit my blog at: KwameOkoampaAhoofeJr
By Kwame Okoampa-Ahoofe, Jr., PhD
English Department, SUNY-Nassau
Garden City, New York
January 9, 2022
E-mail: [email protected]