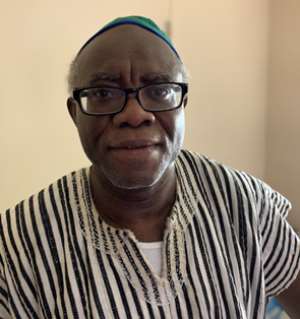 I do not have fond memories of the great and genius path-paving legal light and Human and Civil Rights Spearhead whose epochal passing was recently reported in both cyberspace and the New York Times, the globally renowned proverbial newspaper of record (See "Lani Guinier, Legal Scholar at Center of Controversy, Dies at 71" 1/7/22). But the death of Professor Carol Lani Guinier came to me as a shock in much the same way that one unexpectedly gets pelted with stones, viciously, by some street urchins in a rundown neighborhood which you pretty much were fully aware of its being a notoriously bad neighborhood but you, nevertheless, decided to take a leisurely stroll through one day. You see, like most Americans, I came into knowledge or an awareness of the societal prominence and elite Ivy-League status of Professor Guinier sometime in early 1993, when she was nominated by newly elected President William Jefferson "Bill" Clinton as the Number Two Candidate for the Department of Justice (DoJ) in charge of Civil Rights and Human Rights Matters.
Her nomination and appointment to the job would fall through when powerful hardline Republican Senators like the late Mr. Jesse Helms witheringly brought up the issue that as a major legal light, Professor Guinier had been perennially and relentlessly engaged in what might very well be aptly termed as Reverse Black Supremacy and therefore was not the most suitable person or candidate for the job. It was clear to me and many of my associates and colleagues that Ms. Guinier, who was then on the staff of the University of Pennsylvania Law School, must have been doing a heck of a great job royally and relentlessly pushing back against the entitlement-minded White-Supremacist Politicians who diplomatically and hypocritically preferred to be labeled as Conservative Republicans, for the most part. Which, of course, is also to unmistakably imply here that there are quite a remarkable number and percentage of White-Supremacist Politicians in the camp of the Democratic Party's establishment as well.
We very badly wanted Professor Guinier to get the job, although it had increasingly become obvious over the temporal course of preparations for the ritualistic confirmation hearings that she might never get the chance to be invited to be grilled before the insufferably cantankerous Republican members of the Senate Judiciary Committee, in particular. The Republican Senators on the latter Committee were simply too powerful and ideologically intransigent for President Clinton who, we were reliably informed, had been a year Ms. Guinier's senior at the Yale University Law School. Many Ivy-League insiders, however, were of the view that Mr. Clinton's decision to nominate Ms. Guinier for the second most powerful job at the DoJ had been primarily pushed by then First Lady Hillary Rodham Clinton, who had also been close friends with the hard-punching and wide-swinging nominee at Yale.
From then on, what I most remember regards what appears to have been a nasty parting fracas between Professor Guinier and the Clintons, on the one hand, and our protagonist and the Senate Republicans on the other. Reliable reports quoting inside sources had it that Professor Guinier was very unhappy with what the miserably failed nominee considered to be the lack of avid commitment on the part of President Clinton to have her confirmed for the job. As I vividly recall, it was not a very pretty sight. On a primetime television political talking-heads program, for example, the language of Professor Guinier appeared to be laced with innuendoes suggestive of the fact that the nominee did not think that her "pushers" or sponsors had gone the entire proverbial nine yards to bat for her successful nomination. It was also very clear to me that the abortive nominee desperately wanted the job. But she also appeared not to have diplomatically adequately prepared herself for the job. In short, the past had come to viciously haunt Professor Guinier with a vengeance in ways that her old friends and powerful benevolent sponsors, and perhaps even she herself, could very well not have anticipated.
For me, personally, however, Professor Guinier, a notable heavyweight among the vanguard ranks of the membership of the legendary Critical Race Theorists (CRTs), would be best remembered for having also been a staunch and brash member of that sinister Anti-African academic movement, spearheaded by Professor Henry Louis Gates, Jr., also on the faculty of Harvard University as was Ms. Guinier, but ironically in the African and African American Studies Department at this foremost Ivy League establishment, that openly, brazenly and vengefully sought to either significantly restrict access or completely stanch the admissions pipe or sluice gates oriented towards Continental Africans and Afro-Caribbean descendants whose ancestors, in the words and the opinion and the imagination of Professors Henry Louis Gates, Jr., and Carol Lani Guinier, for only two ready examples, had been heinously and scandalously guilty of not having been on any of the Southern United States' slave-fueled plantations either picking cotton or tobacco in the period leading up to the Emancipation Proclamation in 1865.
Now, what makes this weird attempt to victimize modern-day Continental African Youths and their Afro-Caribbean kinsfolk all the more perplexing is the fact that Ms. Guinier's own distinguished late scholar and legal luminary father, Ewart Guinier, of Afro-Jamaican descent, had once served as Chairman of the then Department of Afro-American Studies, presently the Department of African-American Studies, at Harvard University. In other words, Ms. Guinier was more than highly privileged enough to have fully appreciated the equally downright excruciating post-slavery colonial experience of both Continental Africans and their Afro-Caribbean brothers and sisters. Well, as my 16-year-old son, Kwame, III, brought to my studious attention during the composition of this column, biracial people like Ms. Guinier, whose birth mothers are known to have been White (and Jewish, in the particular instance of our late protagonist), are generally known to behave significantly differently from biracial people whose mothers are known to be of African or African-American descent.
The implication here, of course, is that the Non-White mothers of biracial children tend to be more studiously attuned to the complex dynamics of race relations in the United States and almost invariably do inculcate a significant dosage of racial sensitivity into their half-white offspring towards full-blooded Non-White ethnic minority people than White mothers of half-white children. I had not hitherto thought about this very significant equation of biracialism or biraciality or biracialness, for that matter.
*Visit my blog at: KwameOkoampaAhoofeJr
By Kwame Okoampa-Ahoofe, Jr., PhD
English Department, SUNY-Nassau
Garden City, New York
January 9, 2022
E-mail: [email protected]