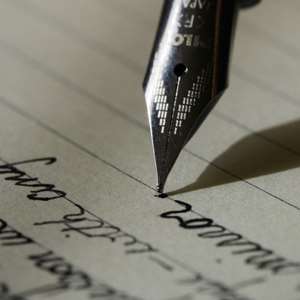 The headline zoomed at yahoo's homepage, "Boy from Ghana loses Deportation Fight", reported by David Carruso on Wednesday, December 24, but appeared at the website on Friday, December 26, 2003. The boy in the middle of the reported controversy and judicial processes in US is an ignorant 13-year-old, Master Julian Yeboah. Julian had arrived in US at the age of ten with only $1.25 in his pocket and not accompanied by anyone or any information thereof to ascertain Julian's purpose in US. He was arrested roaming at the airport. Prior to this case, Ms. Regina Norman Danso, another Ghanaian in US, had also brightened the faces of news-hungry writers and reporters in US with the famous female genital mutilation (FGM) case running through the period from 1997-2003. Ms. Danso had proclaimed that she was next to the Biriwa heir after her mother and would be circumcised in the process before her enstoolment as a queen. 33 year old Ms. Danso's story was later adjudged as a false claim. In addition to that claim, she had arrived in US in 1997 with doctored passport. She was found guilty and sentenced but having been at the immigration detention for 29 months, Ms. Danso was considered to have served enough for her crime(s) and thus freed but now waiting for deportation to Ghana.
The case of Ms. Danso won international attention. For in the late 1990's, female genital mutilation has gained widespread publication around the world with condemnation coming from feminist and human right groups. Countries often mentioned were Egypt, Ghana and Nigeria in Africa. The former First Lady of US and now Senator, Hillary Clinton and actress Julian Roberts were some of the few but world known and respected individuals who stood behind Ms. Danso with their comments for such 'defaming' and humiliation to the dignity of Ms. Danso (and women in general). In Ghana, the government had long ago, made frantic efforts to decry such practice in Ghana. The practice of FGM was (or is) a 'semi-cultural initiation' among few or two tribes in the northern part of the country.
In Germany too, the story goes of two Ghanaian teenagers who are also waiting for deportation after their case for consideration to be granted resident status in the country have been rejected by the court in Hamburg. The teenagers, Gifty and Sylvia Oppong aged 12 and 13 have arrived in Germany without proper visa. Their application for visa had been turned down by the German Embassy in Accra but the girls managed to arrive in Germany to join their mother, Dorothy Söderblom (now married to a German), who is a permanent resident in Hamburg. As comments gain momentum, the Hamburg's Interior Minister, Dirk Nockemann, had this to say about the case in an interview,
"we have a law in Germany - and it is coercive and without any scope for discretion - saying that whoever enters Germany without the necessary visa has to go back where they came from," (International Herald Tribune, 19/11/2003).
The paper continued the story of the two teenagers saying, 'Gifty and Sylvia are neither drug dealers nor militants. They are simply the daughters of a mother, Dorothy Söderblom, a Seventh-day Adventist who left Ghana 10 years ago to come to Germany, where she applied for political asylum.' After five years of battling with the German Embassy in Accra to get the kids join her in Germany, she gave up. Then the mother was 'surprised' by one old Ghanaian friend who simply called her (the mother) and broke the news, which perhaps, she wanted most, "Gifty and Sylvia…come and pick them up."
Considering that Ms. Danso, 33, is matured enough to meander her way through this complex world and suffer her fate in whatever circumstances there be. In view of this, real and sympathetic fellow countrymen and women may at some point brush off her ploys to the satisfaction of her personal desires and ambitions. Notwithstanding the disgrace to the nation (Ghana) and the people of Biriwa, a Fante community where such practice (FGM) is not known to be taking place and that Ms. Danso is not even close to the local stool, she could still be pardoned. But one cannot pose tall to the plight and the treatment meted out to little and ignorant Master Julian Yeboah.
At 10 in 2000 when he arrived in US, one may wonder strangely, how Julian managed to bypass even the first security checkpoint at the Kotoka International Airport (KIA) in Accra? How did he manage to go pass the rest of the security personnel and then boarding the airplane? Was Julian travelling with a ticket (for sure 10 year old boy will not just stand through the flight to US) and where did he get the ticket? It may have been a straight flight to US but who was taking care of Julian on the airplane, telling him to use the seatbelt at some point in time or was he well learned to comprehend the well-spoken English by the hosts and hostesses? Was he being taken care of by the flight attendants? Why did the attendants not report Julian to the officials at the airport then but allowed Julian to disembark the airplane? In Ghana, there are strong rules on the US dollar. How did Julian get the $1.25US on him? Particularly, the $0.25US which is not usually available in Ghana but in possession by 10 year old Julian.
Trying to understand the questions raised above will lead one into realizing that little Julian had been dealt a serious injustice not by the US court but by his parents, family and people who overlooked/ignored but rather by their actions, helped him get to US. Such people include the security personnel at KIA, Flight attendants (to some extent) and the 'ghost or angel' on board the airplane with Julian. To think that this little boy had been denied the liberties given to kids of his age for 3 years (being in US official's custody) and having his fate decided by circumstances, which he (Julian) has no knowledge of, is perhaps, the most serious injustice meted out to the boy.
His lawyer, Attorney Stephen Harvey has held the position that he was not going to appeal at the US Supreme Court. He hinted with mixed feelings and clear justice to the boy saying, "he can't spend his whole childhood in litigation." He further added that, "he is going to go to Ghana, and we'll find out when he gets there whether he has been abandoned or not,"
Certainly, Mr. Harvey is and will not be the only one to become so interested in knowing the fate of this little boy when he arrives in Ghana, this writer will be very keen on that as well. Many parents who care to treat children anywhere and everywhere with the dignity and rights they deserve would be interested too. So would human right groups in Ghana and elsewhere. Lastly, the US embassy in Ghana would quietly be monitoring what will happen in Ghana when Julian arrives. They will do this to pursue and justify the fact that the deportation of the little boy by the US court was real justice and the applicability of the rule of law.
Would the parents and the relatives of Julian come forward and receive him as an adored child? Or will they see him as a vagabond, a vagrant child who managed to find his way and outwitting what is impossible to US? But all said and done, it will be nice to have this little boy received by his family and parents and given the care for which every child in Ghana is guaranteed and stated in the constitution.
Would one also wonder why such cases have become rampant these days? That Ghanaians are making all the efforts they could to see their kids leave Ghana for the developed world? If you do, dear reader, then be informed that there is a growing desperation and hopelessness in the future of our country Ghana. This hopelessness did not start yesterday. It started many years ago. Years right after independence when one leader after the other has failed to make a long-term development strategy to combat the good day of tomorrow. What exists in Ghana is disintegrated planning and effort, which only commences after one assumes office and ends when one is out. These disappointing efforts could be discussed from economic, political, social and technological insights in the lives of the people in Ghana.
Not until one's family member becomes a President, Minister, District Chief Executive or and Ambassador, there is no hope of decent living. It is only such 'blessed' people who enjoy their nationality as Ghanaians these days. The rest of the people of Ghana would have to make a living by any means possible. So we see doctors, nurses, teachers, etc. leaving the country each day in greater proportion. For sure, that is the only way the rest of the Ghanaian families will make a 'prestigious' living from the remittances of caring and loved ones working somewhere. Again, since parents usually do not want to see their kids go through horrible lives they did, they make all the efforts to send their kids too out of Ghana by any means they could. That is the fate and the scenario, a very complex and optimal ambition of parents, which results in emanating judicial processes, crippling circumstances which are entangling and directing the lives of little ones and teenagers like Julian, Gifty and Sylvia.
The irony is, these same politicians and leaders who fail the country woefully except their position and titles go round telling such Ghanaians struggling elsewhere to come back home and help. Help in what? Just imagine for example, leaders occupying top-level political positions in Ghana always spend thousands of dollars seeking medical attention elsewhere in Europe and US. There are no equipment (or to say obsolete ones) at Korle-Bu Teaching Hospital, Ghana's premier hospital for doctors and nurses to use. They (doctors and nurses) are then compelled to leave the country since they cannot be looking at the faces of their patients as they die in their hands. But these same leaders go begging such Ghanaian professionals to come home and help develop the country with 'empty' stomach. One hopes, they do not think that way! In the end however, such serious Ghanaians who do not go rusty but put their academic knowledge to the use of mankind elsewhere become 'traitors.' Traitors, because they have used taxpayers money for their education.
The case of Julian and the rest is not and will not be the end to colourfully paint the desperation of parents trying hard to send their kids out of Ghana. The humiliation and disgrace to the country, Ghana, a country with more resources much more than enough to richly feed twenty times the size of its present 18.2 million people, will not stop. The humiliation, public ridicule and injustice meted out to such little teenagers will not stop.
Eureka! Ghana is in the middle of tidal waters and we may have to put all hands on desk. It will not be the full responsibility of the political leaders alone to ship the country to the show. People who have the country at heart should put behind them the ongoing political babbles, partisan divisiveness, etc and join in the redemption of Ghana from the tentacles of poverty, thievery, arm robbery, economic decay, social destruction and what have you. Until such communal efforts constituting the most powerful social energy to erupt change are framed up to emancipate Ghana today, the future will be gloomy for kids today and unborn.
There could be no justice for these kids than to create tomorrow's Ghana as a place they can call home. But the writer hopes that all shall live to see that joyful day. Otherwise, your guess on Ghana's future, our true motherland is a personal reflection. Think about this!
I welcome criticism and comments Kaytu, Kwame Atta www.incadega.org