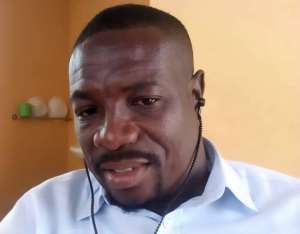 Alhaji Abdul Wahab
Deputy Communication Director for the National Democratic Congress (NDC) in the Abuakwa North Constituency, Alhaji Abdul Wahab has said, former President John Dramani Mahama and the party should blame the current Eastern Regional chairman, Mr John Amankrah popularly called Jowak should the NDC lose the 2024 presidential election in the region.
According to Alhaji Wahab, the division of the party in the region recently is caused by the actions of the Chairman.
"Everybody in the party knows Mr. Mahama is leading the party in the upcoming 2024 general elections but Jowak invited Dr. Kwabena Duffour to the region to campaign against Mahama. How can a party Chairman do that, knowing how the parry wants to stay together for victory," Alhaji stressed.
He alleged that Chairman John Amankrah invited Dr. Duffuor to the region knowing well that he (Dr. Duffuor) is seeking to be the flagbearer of the NDC.
"JOWAK been the Regional Chairman was not seen campaigning during the 2020 general elections, he was not seen even in any of the consistency executives meeting residents or organising programmes in the Region to campaign for John Dramani Mahama. But he is now leading Dr Kwabena Duffour to campaign in the region," he intimated.
However, Chairman JOWAK speaking in a meeting with party faithfuls during former President John Dramani Mahama's 'Thank You' tour of the region debunked the allegations that he is supporting Dr. Kwabena Duffour.
In his expression, he said, he will resign if former president John Dramani Mahama decides not to contest the 2024 Presidential election.