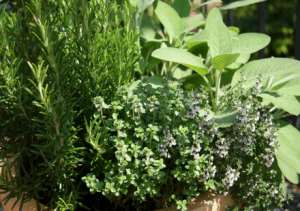 On 12th January, 2022, a publication was made on Modern Ghana news portal about a twenty-six-year-old breast cancer patient, Abena Mensah who according to the publication was battling for her life and is advocating against the use of Traditional Medicines for treating Breast cancer disease.
According to the publication made by Francis Appiah; a contributor on the website, Abena Mensah visited Peace and Love Hospital at Oduom in the Asokwa Municipal of the Ashanti region with a lump in the breast suspected to be breast cancer in its early stage.
According to reports, Abena Mensah refused treatment from the hospital and went against Doctor's advice that "traditional medical treatment for breast cancer compounds it rather than curing it" as she visited a traditional practitioner she heard of on the radio.
Inasmuch we sympathize with the said patient, it will be very unfortunate and hypocritical to diabolize our Traditional medicine because of an isolated mishappening. Unless, maybe we want to follow the trajectory of our colonial masters and want to live in the remnant of the cultural onslaught of colonialism on our traditional (indigenous) medical systems where 'modern' Africans rejects traditional medicine in their efforts to appear civilized and not to be mistaken for backward savages.
Imagine if traditional medicine practitioners are to walk on this same tangent, where they are to bring individuals who have been failed by the orthodox medical system to advocate against their practice. Such will be unhealthy for our healthcare system.
So, are the organizers of the program blind to the various scholarly research articles which give evidence to the use of some traditional medicines to treat breast cancer and for the fact that there are Herbal medicine units in most government hospitals where one can go and receive proper herbal medical care? Traditional medicine practice in Ghana is regulated and the excesses of some few individuals cannot dint this age-old practice. Besides, a lot of harm is done at the hospital too.
It is sheer hypocrisy and erroneous to assign the worsening of a particular illness or even death to a particular art of medicine; whether orthodox or traditional. The battle of superiority and claim of relevance between medical practitioners and traditional healers needs to stop. Collaborative treatment and timely referral should be what we must advocate.
It will be imperative if our healthcare system invest in identifying traditional healers whom on the basis of the view of clients and proven clinical data, can be recognized as competent in managing certain diseases and have an effective collaboration with them.
For example, an orthodox hospital can collaborate with herbal centres known with specialties in certain areas of care like bone setting for accident victims instead of opting for amputation in some cases. Some traditional practitioners are known with great competence in the treatment of stroke and other health conditions.
There is the need for mutual understanding and interpersonal relationship between these two disciplines to promote due referrals. Traditional healers should respect the limit of their practice and refer appropriately and not to act out of over confidence or greed to prevent avoidable health complications.
Mainstream healthcare workers should not hesitate to collaborate with traditional healers for effective management of peculiar cases. In this pandemic, effective collaboration is needed more than ever.
"To be civilized and complete we must accept scientific enlightenment and our traditional heritage each in its proper place. Neglect of either is disastrous. Science without tradition can produce technicians but not cultured men; tradition without science can breed learned but not rational men" Cyrus Gordon (1968)
Cephas Kwaku Debrah
Medical Herbalist Intern;
Centre for Plant Medicine Research,
Akuapem Mampong.