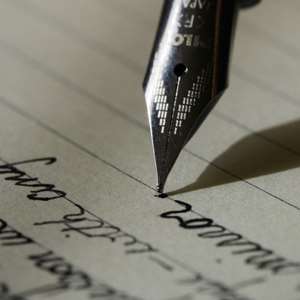 The fact of not being a fan of Oheneba media for their seemingly hypocritical stance on some issues relating to some specific chiefs or king, I once a while watch their posted videos. Without watching them, I may not know where they are coming from or going to.
Oheneba media's workers or journalists in both Belgium and Ghana are quick to consult renowned historians in Ghana and some chiefs for clarifications whenever issues relating to chiefs, especially, Ashanti chiefs and particularly, Asantehene, crop up. This behaviour by them is to set the records straight without leaving any shred of doubt in the minds of people as to whether the issue at stake is true or false.
Let me give them credit for their quick reaction to put matters to rest through their investigatory consultations.
However, I find some of their such consultations to border on causing mischief to others. Their journalist in Belgium who may be the owner of the TV station or social media platform Oheneba Media, had on two occasions known to me, tried to put one Ohene David of "Fire from above" in Germany and another woman in Switzerland who habitually used to post on YouTube a voiceover with a pictorial background of a Black Stool and a scrim of Kente cloth. Her voiceovers were all about Kumawu chieftaincy issues in relation to how Asantehene Otumfuo Osei Tutu II, has been playing a usurpation role of which he has no traditional or constitutional mandate.
I had once or twice had to publish articles to reprimand Oheneba media for their bootlicking and malicious journalism meant to endanger the lives of some while encouraging others that they support to continue with their heinous activities against Ghanaians or their subjects.
Nevertheless, I shall today task them to do me a great favour by calling on their usual Ashanti historians or chiefs to clarify the following issue that has been causing me sleepless nights for some time now.
Asantehene Otumfuo Osei Tutu II has declared in public before a mammoth audience that all land in Ashanti belongs to him with the chiefs occupying certain portions doing so as caretakers to the land in his behalf. Again, he has asserted that there are no family or stool lands in Ashanti region since all land in Ashanti region belongs to him, and him only.
His authoritative claims notwithstanding, my personal research and knowledge of Asante history, both oral and written, put me in head-on collision course with him.
All land in Ashanti region does not belong to him as he falsely claims. Additionally, there are stool, family and government lands in Ashanti region same as it prevails in all other regions in Ghana.
My research further negates Asantehene Otumfuo Osei Tutu II's claim that he appoints chiefs and fetishes to look after all land in Ashanti region in his behalf.
Could Oheneba media quicken to arrange Maame Forziah, their representative female journalist in Ghana, to approach your usual renowned Ashanti historians to clarify the above raised points for me?
We are all craving for the prevalence of truth, the cessation of lies and non-creation of human monsters in Ghana hence my honest request to Oheneba media to execute the above stated task for me.
I expect Oheneba media to wield a double-sided sharpened dagger that cuts on both sides but not a one-sided sharpened machete that cuts only the poor and the needy but not the big chiefs and the rich who often turn out to be in the wrong, committing crimes with impunity.
I rest my case while patiently looking forward to see Oheneba media and Co. carry out the request for me.
Rockson Adofo
Thursday, 13 January 2022