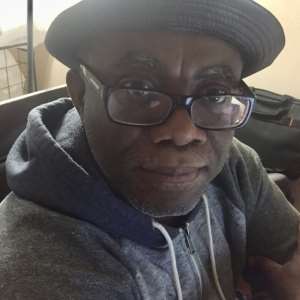 I am here talking about the Peacefmonline.com news story that was captioned as follows: Pay No Attention to My Critics – Akufo-Addo to Ghanaians" (Ghanaweb.com 12/26/21). The caption clearly did not reflect the contents of the story itself. You see, one would have expected a professionally accomplished or well-trained journalist or even an editor to have gone with such more content-reflective caption as "President Akufo-Addo Highlights the Achievements of His Fifth Year in Office," "Better Days Await Ghanaians in 2022" or Government Fared Better in Pandemic Season," or "NPP Rises Well Above COVID-19 Pandemic Expectations." The truth of the matter is that absolutely nowhere in his nation-wide address did President Addo Dankwa Akufo-Addo desperately call on Ghanaians not to pay attention to his critics, which would also have sounded uncharacteristically absurd and megalomaniacal, to speak much less about downright and pathologically self-centered.
For, it goes without saying that almost no postcolonial Ghanaian leader understands and appreciates the indispensable value of criticism, especially constructive criticism, better than our beloved nation's current President. This strength of character is exactly the diametric opposite of what Ghanaians experienced under the watch of President John "Akonfem-Kanazoe" Dramani Mahama, when we were rudely told by the man the universally acclaimed Founding-Father of whose own political party, namely, the late President Jeremiah "Jerry" John Rawlings publicly, perennially and incessantly and regretfully described as the most pathologically corrupt Ghanaian leader since March 6, 1957, that the only personalities and citizens who qualified or had the inalienable right to criticize him and/his abjectly poor administrative performance were those who had had the rare and especially privilege of being elected President of the Sovereign Democratic Republic of Ghana.
Which, in effect, meant at the time that he issued this stern warning that only former Presidents Rawlings, late, and John Agyekum-Kufuor qualified to make any uncomplimentary or unflattering remarks about the administratively bankrupt Mahama regime, Mr. Mahama was effectively a law unto himself. Now, if such edict was not reminiscent of the Kwame Nkrumah-led dictatorship of the Convention People's Party (CPP), one does not know which other democratically elected government this dire Mahama pronouncement strikingly recalled. Which was not the least bit altogether surprising because even as our protagonist himself proudly recalls, Kwame Gonja, as the former President is also widely known and popularly called, cut his teeth at the feet of President Kwame Nkrumah, in whose government Mr. Mahama's own birth father, the late Mr. Emmanuel Adama Mahama, served as a ministerial non-cabinet appointee.
Our protagonist who, in this specific instance, is Kwame Gonja, made the boastful recollection of the latter public in his largely ghost-written autobiography titled "My First Coup D'état." At any rate, as I vividly recall, the most salient gist of Nana Akufo-Addo's 2021 Christmas Message to the Nation, or The Republic, as many a Ghanaian news reporter is wont to say, was that the New Patriotic Party was fully on course to bringing the COVID-19-ravaged economy of the country from the brink of a volcanic depression of Vesuvian proportions, which means, of course, unforeseen and unprecedented proportions or magnitude, to normalcy in the shortest possible time. President Akufo-Addo further concretized his promise by highlighting the fact that some GHȻ 100 Billion, under a comprehensive economic recovery program, ERP, called Ghana CARES, or the Obaatanpa Program, had expressly been earmarked for this purpose.
About the closest that the President came to exhorting Ghanaians not to pay heed to his most ardent and cynical critics was in that part of his address, when "The Little Man from Kyebi" lambasted these incorrigibly adamant cynics, largely the key operatives of the country's main opposition National Democratic Congress (NDC), to the effect that purely "for purposes of propaganda and narrow partisan and parochial interests, some would have you believe that the difficulties we are [presently] facing are purely [or exclusively] Ghanaian phenomena, made [up] by the NPP government under my leadership." Then, almost in a muted aside, Nana Akufo-Addo added, "Pay no heed to such persons. They know the truth but cannot speak it."
Actually, it is not that these critics cannot speak the truth; it is squarely that speaking the truth would make the extremely uphill battle to regain access and control of Jubilee House all the more remote and farfetched. As, well, Nana Akufo-Addo highlighted the quite laudable and even celebratory fact that between July and September of 2021, that is, the 3rd Quarter of last Year, Ghana's economy grew by a pleasantly unexpected 6.6-percent, with the overall rate of growth for the entire year standing at a relatively decent 4.4-percent, that is, barely above the standard annual inflationary rate in advanced industrial economies. Equally worth celebrating is the fact that for a non-vaccine-manufacturing nation, Ghana had been able to acquire approximately 23 Million Doses of COVID-19 Vaccines for a population of some 30 Million, which makes Ghana presumably the most COVID-fortified nation on the African Continent.
The preceding, in sum, were the highlights of Nana Akufo-Addo's 2021 Yuletide Address. Unfortunately, reading the Peacefmonline.com reportage of the latter, one got a traumatic impression of a nation spiraling precipitously out of control and inescapably and inextricably bound for Dante's Inferno. The factual reality here is that it is steadily improving, even though I have absolutely no doubt in my mind that, on the whole, the quality of Ghanaian journalism could be much better than it is presently.
*Visit my blog at: KwameOkoampaAhoofeJr
By Kwame Okoampa-Ahoofe, Jr., PhD
English Department, SUNY-Nassau
Garden City, New York
January 5, 2022
E-mail: [email protected]