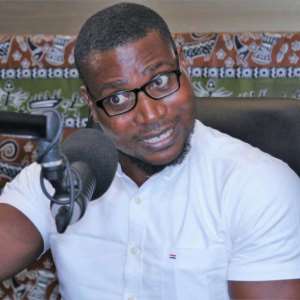 The criminal attempt to both undermine the professional integrity of the personnel and leadership of the Ghana Armed Forces (GAF), and the reputation and image and integrity of the Akufo-Addo-led government of the New Patriotic Party (NPP), by the Executive-Director of the so-called Alliance for Social Equity and Public Accountability (ASEPA), must not go unpunished. Democratic free speech must come with social responsibility, if law and order in every civilized society is to be preserved for the benefit of all (See "I'm Sorry – ASEPA Boss Apologizes to GAF Over False Claim that Presidential Jet Was 'Misused'" 3News.com/Ghanaweb.com 1/10/22).
First of all, it is heinously treasonous for Mr. Mensah Thompson to cavalierly presume that his primary target of defamation, political abuse and character assassination was the institutional establishment of the Ghana Armed Forces (GAF) rather than President Addo Dankwa Akufo-Addo, because the obvious and veritable target of sedition and character assassination here was former President John Agyekum-Kufuor's first Attorney-General and Minister of Justice. So, if the ASEPA Executive-Director were really endowed with any remarkable sense of moral decency, his very first line of self-redemption would have been to issue an unreserved and unqualified apology to Nana Addo Dankwa Akufo-Addo, both in the latter's capacity as the legally and legitimately elected President of the Sovereign Democratic Republic of Ghana, and in Nana Akufo-Addo's capacity as a bona fide Ghanaian citizen who did absolutely nothing wrong to warrant the treasonable and seditious attempt by Mr. Thompson to ruin both the life and career of his prime target of character assassination and the criminal destruction of Ghanaian democracy at large.
For those of our readers who may not be privy to the subject of this column, Mr. Thompson is alleged to have taken to social media to virulently accuse President Akufo-Addo of illegally permitting the children of an unnamed close relative of his to fly on the taxpayer-underwritten Falcon 900-EX multipurpose use Presidential and Military Jet to Go Christmas shopping in Europe this past December. Already, the Acting-Director of Public Relations of the Ghana Armed Forces, Navy Commander Andy La-Anyane, has issued a strongly worded press statement vehemently denying that the aircraft in question has at anytime been flown to Europe over the past several weeks and months on the sort of professionally unrelated mission that the leadership of Ghana's military establishment is being so intemperately and vituperatively accused of having done.
Now, such charge is both ironic and absurd because the criminal accuser is widely known to be a staunch affiliate and a passionate sympathizer of the country's main opposition political party, namely, the National Democratic Congress (NDC) whose universally acclaimed Founding-Father, the late President Jeremiah "Jerry" John Rawlings, was widely known and alleged to have frequently and routinely used the fleets of aircraft owned by the Ghana Armed Forces as his private and personal properties. Indeed, legend even has it that the late retired Flight-Lieutenant of the Ghana Airforce had used aircraft belonging to Ghana's military to instruct each and every one of his four officially recognized children on how to fly at absolutely no cost to the Rawlingses.
So, it is quite clear here that a psychologically unhinged Mr. Thompson was playing a pathological game of hallucinatory projection. Besides, what makes this viciously calculated attempt to character assassinate President Akufo-Addo and possibly topple his democratically elected government is that this is not the very first time or even the second time that the ASEPA head has mischievously attempted to rabble-rouse and create treasonable and seditious disaffection for Fourth-Republican Ghana's most progressive government by the use of whole cloths of propagandistic mendacities. The instances are too numerous to recall and/or recount here, which is very likely why Commander La-Anyane, among several other signal observations, made the following unmistakably caustic remark in response to the Mensah Thompson anti-Akufo-Addo defamation salvo:
"We believe that this unfortunate publication which has been circulated widely is a calculated effort to undermine the image of the Ghana Armed Forces in the eyes of the general public. [Even] more disturbing is the fact that whilst the GAF is [studiously] focused on its mandate of protecting the territorial integrity of the country against serious external and internal threats, others are working very hard to distract us from our [mission and] mandate." It is also crystal clear that the real intent of Mr. Thompson's vicious propaganda spiel was to create the politically damning impression in the minds of unsuspecting Ghanaian citizens that Nana Akufo-Addo is an incorrigibly profligate and criminally reckless and morally insensitive leader who has "spent close to half a billion dollars in the last two years renting private jets [for his own personal use], whilst his family members continue to lavish in [sic] our rejected aircraft at the expense of the poor taxpayer."
Now, in Shakespearean retributive parlance, Mr. Thompson must be allowed to literally hoist with his own petard.
*Visit my blog at: KwameOkoampaAhoofeJr
By Kwame Okoampa-Ahoofe, Jr., PhD
English Department, SUNY-Nassau
Garden City, New York
January 10, 2022
E-mail: [email protected]