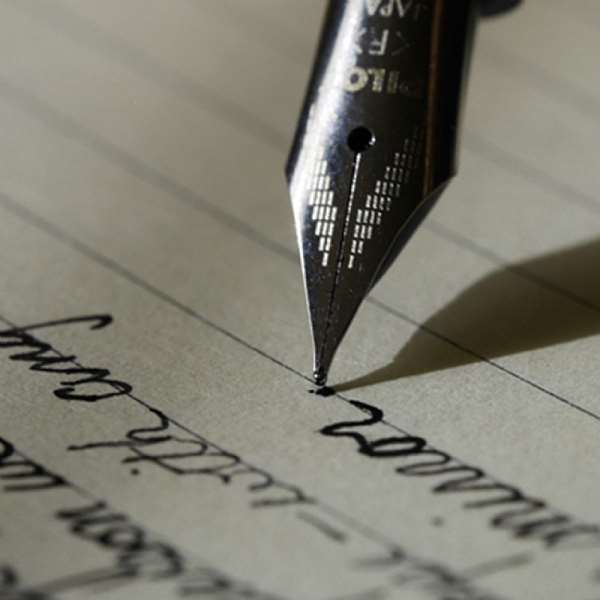 Countrymen and women, opponents and loyalists I was delighted to be at the induction service for the newly crowned Bishop of the Methodist Church. I must say that the service was pretty boring. Everybody in congregation seemed to be in the mood to preach a sermon, admonishing the new Bishop on things he should do (example – read the Bible from cover to cover every week) and things he should not do (example – steal glances at every passing 'apuskeleke' but don't touch). The only part of the programme I enjoyed most was when I was called to deliver my own sermon. In delivering the sermon, I could see that the whole congregation was responding and nodding.
At a certain point, they even clapped for me and I thought I heard someone in the congregation shout, "preach on – Mr. President". I guess they liked the message I was delivering and I was happy, very happy. The feeling is very intoxicating and I wanted to stay behind the pulpit for just a little longer.
Now I know why there are so many men of God in our country these days. Nothing compares to the feeling of standing on the podium and speaking to an audience which, out of sheer gullibility and ignorance, believes that you are closer to God than they are.
Believe me, as they say, "the feeling is deep". I have felt it and I know it's true. After the church service, I felt like I should be a pastor. I decided to discuss my 'call' with a very good friend of mine who told me unequivocally that God will never call someone like me. "You've told too many lies," he said.
"When God said he will pick us up from the miry clay he didn't have politicians in mind." Then my friend concluded by asking me, "Why do you want to be a 'man of God' anyway? Don't we have too many of them in the country already?" That was some food for thought. So, after the conversation with my friend, I sent my scouts to town to check up on the state of Christianity in Ghana and the report they gave me, that which I am about to share with you, is a very sad indeed. Here are the bare essentials, look out for the details yourself. In Ghana today, there seems to be a mad rush by some semi-literate, ill-educated drop-outs to establish churches.
Almost every street corner has a church with some strange name with 'International' as prefix or suffix. For example, Jesus in Kojokrom International Church or the International Church of Jesus in Kojokrom. The church leaders insist on having the word 'International' as part of the names of their churches even though they may not even have a regional or district-wide clout. Which church in Ghana is more 'international' than the Catholic Church, or the Methodist Church? Modesty and humility is not a virtue cherished by the leaders of our new churches. They all want to be addressed as Bishops or General Overseers, titles which exude more power and influence and make my own title of 'president' sound so ordinary. That's not all. These new men of God are practically fleecing their congregations. At a typical Sunday morning church service they collect offering after offering – for the building project, for the welfare fund, for the pastor's sick mother in-law, for new pews, for Sunday school books etc. But at the end of the day the money goes into the pastor's escrow account. Am told, and I know, that some pastors literally threaten their followers to give warning them of fire and brimstone if they fail to give either money or some material possessions. And come to think of it, most of these latter day churches do not have any community service programmes. They don't build schools or hospitals. When they decide to build, they build auditoriums – some churches even have little, rickety wooden structures they refer to as 'auditoriums'. The new age church leaders take as much as they can from their congregations and they give back very little or, as happens in most cases, nothing at all. All they care about is pray, pray and pray all day, all night. I seriously think that these endless cycles of prayer have undermined productivity in many ways. Our statisticians should not waste their time devising strategies for measuring the impact of church services on national productivity. I know and everybody else should know. You don't even need common sense to know. All you need to do is to keep your eyes open and check out the time table of the 'Our Neighbourhood Church International' branch nearest to you. Monday is for Men's Ministry; Tuesday is for Women's Ministry, Wednesday is for Bible Studies, Thursday morning for Prayer Meeting (aka 'Confrontation with the Devil') Thursday evening for Leaders' Meeting/Choir Practise; Fridays are for Couples and Singles Meetings; Saturdays for Choir Practise and, well, you know what happens on Sunday morning. With all the current happenings in Christianity now, I think I can make a better pastor. I think I don't even need to be 'called' to be a pastor but I will really appreciate it if God calls me. The good God who gave me extra-large eyeballs and the politician's talent of lying through his teeth knows that I can be a better church leader. If he calls me I promise whoever takes over from me that I will not disturb his ears with any post-leadership disorder tantrums like Jerry Boom does. In fact, after 2008 I will devote the rest of my life to praying for the nation. If my successor happens to be from my party, I will pray for him to succeed in all he does. If he happens to be from the any other party, I will pray that every gold bar he touches should turns into stone. Do you think I will make a good pastor? Your opinion does not really count because I know that I will look great in a cassock and collar. Excellently yours, J. A. Fukuor [email protected]