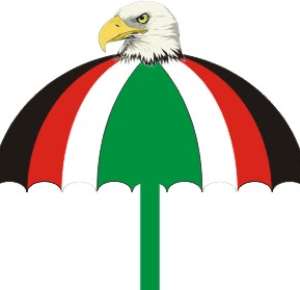 Questions emerged as to why we lose abysmal national elections to the New Patriotic Party in 2016,2020 and whether the electorates can really differentiate between NDC and the ruling New Patriotic Party?,What did we do wrong as a political party?
There is no time for pride in our success now; as what matters now is how quickly we need to find solutions to our challenges that threaten our long-term viability and survival as political grouping.
As we commemorate the 40th anniversary of 31st December Revolution, let us pause and cast our minds back to where we came from or started the journey from and remember that,the evolution of contemporary viable democracy in Ghana today was based on the struggles by ordinary people led by late former president Jerry John Rawlings for political space and voice, initially on a non-partisan basis under the Provision National Defence Council (PNDC)and subsequently, in a constitutional framework of multiparty democracy under a government of the National Democratic Council.
Constitutional democracy, thus emerged on the bedrock of commitment by ordinary people to work hard to produce the nation's wealth, to uphold truth, abhor corruption, and distribute the benefits of hard work equitably for the greater, social and economic wellbeing of all Ghanaians.
My late grandfather, Adam Sabaah, rest in peace, once said, our political lives are nothing without ideals, but the ideals are empty if they don't relate to real possibilities! Let us go back to the grassroots and let us engage each other irrespective of differences in opinions.
Our late founder former president Jerry John Rawlings at about 10.00 am on 31st December 1981 said.
"Fellow Ghanaians, as you will notice, we are not playing the national anthem. In other words, this is not a coup. I ask for nothing less than a Revolution- something that will transform this country. Fellow citizens, it is now left to you to decide how this country is going to go from today.
We are asking for nothing more than popular democracy. We are asking for nothing more than the power to organize this country in such a way that nothing will be done from the castle without the consent and the authority of the people. In other words, the people, the farmers, the police, the soldiers, the workers - you, the guardians - rich or poor, should be a part of the decision-making process of this country".
Late former president Jerry John Rawlings on that same day "to many of us, if not all of us, democracy does not just mean paper guarantees of abstract liberties" but also involves the provision of basic human necessities such as food, clothing, shelter and social justice "in the absence of which life is not worth living". These expressions were the foundation on which National Democratic Party ideals of Probity, integrity, accountability, and social justice were firmly laid.
Is like some among us in NDC are yet to understand that their behaviours and actions were part of the cause of our painful defeats in the 2016 and 2020 elections and are still digging with that pride and arrogance trying to send us deep into abyss. Let's stop ourselves going down further and change for a new course to smooth victory come 2024. The victory signs are very clear for the NDC. We must work harder for it because NPP cannot be underestimated when it comes to everything to remain in power. We saw what happened in the 2020 election and let no one deceive anybody that NPP doesn't mean what they saying.
Ablekuma central is the host of this year anniversary. As we mark the 40th occasion,I will like comrades with join hands to bring everyone on board wholeheartedly.
May the soul of our late founder of NDC His Excellency former president Jerry John Rawlings rest in peace.
Long live the revolution!,
Long live NDC!!.
Ibrahim Hardi Landlord.
Contact: 0208235615
Email;[email protected]