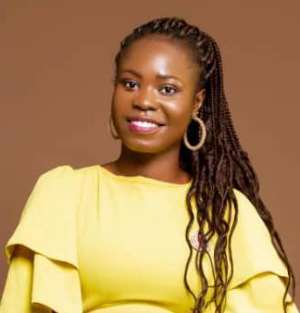 The growth of Small and Medium-scale Enterprises (SMEs) is another challenge in the business environment in Ghana. Most often than not a lot of entrepreneurs start and feasible out because, the right mindset, managerial skills and business plan is lacking. These among these account for the hostilities and failures in the world of small and medium-scale enterprises (SMEs).
Miss Rhoda Ndebang who was facilitating a training workshop on behalf of Ideapath Consult to 30 SMEs in the Bawku West District, Zebilla of the Upper East Region urged beneficiaries to be more proactive and to implementing the knowledge and skills they gain in training workshops.
According to Miss Rhoda Ndebang, ''a lot of SMEs fail, not because they do not have enough money to invest in their business; rather they do not know how to keep records, determine their profits and losses and how to get their customers satisfied''.
The four-day training of the SMEs saw them talking through basic ethics of entrepreneurship, sustainable business development, and basic business management tips. Other areas of the training workshop include financial management and digitalization. The fourth day ended with pitching where groups of SMEs presented their business idea.
The consultancy service was by Intelligent Capital through Ideapath Consult and the programme was with funding and support from Ghana Enterprise Agency (GEA), MasterCard Foundation, Young African Works, and the National Board for Small Scale Industries (NBSSI) with ground mobilization by Business Advisory Center (BAC) as District Head.
Miss Rhoda Ndebang is youth Coach, carrier development facilitator and a development practitioner with deep-seated background in data collection, facilitation and speech presentation. She has over five years' experience in development works including working closely with NGOs.
Filed By
Tahiru Lukman
Author
Tel: 0209154057
Email: [email protected]