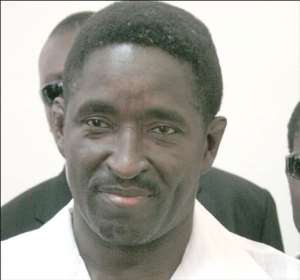 By the Grace of God I live and work in Accra as a lawyer, making money from land and chieftaincy disputes and defending criminals.
Even though I am no more Member of Parliament for Berekum, I keep going there very frequently because my late mother's family have appointed me Head of family of the Nana Yaw Woro Royal Family of BIADAN a suburb of Berekum.
In March this year, I was in Berekum when my mother's direct brother died, and eventually we buried him in October. The battle for succession began after his death, not so much for his estate but more for three grand uncles – plenty houses, cocoa farms and farm lands which were all being raped due to poor supervision.
A lecturer in a Sunyani Tertiary Institute lobbied me for the job and I had no objection.
We finally fixed Saturday 11th December 2021 to appoint a successor to my mother's brother, to oversee the rich heritage left by three grand uncles.
Reader, customary law is most interesting. My dead uncle had no personal estate for anybody to succeed, but he, in his lifetime was the 'customary' successor of our three grand uncles, each of them a patriarch. In fact, two of them, Nana Mensah and Nana Hinneh took care of me for 7 years in Achimota School.
I left Accra Friday night for Berekum and was in town by 0500 hrs. At 9 O'clock I drove to the family House but there was nobody there. I left a message that I am going to my base and when they are ready they should call me.
Later, circa 1100hrs a message came that they were ready and we drove there, to see a full house – all in mourning cloth…..several old ladies, several elderly men, all seated. I greeted them and took charge, as Head of family of the Royal Nana Yaw Woro Family of Biadan.
After opening prayers I told them the object of this meeting is very simple: to appoint a customary successor to our dead uncle, so the old ladies should go into caucus meeting and bring a nomination.
For about 15 minutes the old ladies were in session, and finally they came to join us. When I welcomed them back and asked for their report, their spokesman stood there, just smiling, until a family elder hinted me that according to custom I have to "open her mouth" with raw cash.
I laughed good naturedly and pulled out two ten cedis notes for her.
"Yes, tell us. What are the old ladies saying?"
"The stool belongs to Effah Dartey."
"Did I hear right? What are you saying?
I became dumb founded. Completely speechless. Last year you guys made me Head of family against my will, now you want to add the stool of my dead uncle?
The Sunyani lecturer came to my rescue. He rose up and spoke vehemently against the nomination but some family young lady who did not attend the old ladies caucus meeting fought him off bitterly with solid arguments.
Finally the lecturer gave up, question settled, the stool goes to Effah Dartey who now has to say "Thank you."
As a Court going lawyer saying "thank you" is the least of my problems. Just as I started to quote Shakespeare, Chinua Achebe and Cameron Duodu, Ama Ata Aidoo one elder openly protested that the "thank you" is not a speech but cash, the quantum of which must be decided by the elders who should go into caucus meeting.
Reader I started shivering. The only "free" money in my pocket was "imprest" totaling Gh¢200, every other envelope had a specific assignment.
Pretty soon the elders returned from their caucus meeting to announce that the stool given to me was extremely very heavy so the "Aseda" must be proportional – TEN MILLION cedis!! I nearly collapsed.
Meekly and humbly, I begged for a review and they reduced it to 700 Ghana cedis. I emptied all the envelopes in my pocket and managed 700 Gh cedis for them.
Before we could end proceedings my personal assistant seated by me raised his hands. Yes?
"Now that we have settled the issue of succession the Family has a duty to inform the Head of family of the Nana Yaw Woro Royal family…………………..
One elder reminded all of us that the customary successor is the same person as the overall Head of family and quickly I responded that "I am not aware that you people have appointed a customary successor to my dead uncle……….." uncontrollable laugher broke out.
Matters were resolved when One Hundred Cedis was released from the 700 Gh cedis for my Personal Assistant to travel to inform me about the news of my installation as the customary successor.
But before we could rise I was told that as the customary successor, my uncle's wife his widow, was now my wife!!! Eeh!!! Gloria would skin me alive when she hears this…….
By Nkrabeah Effah-Dartey