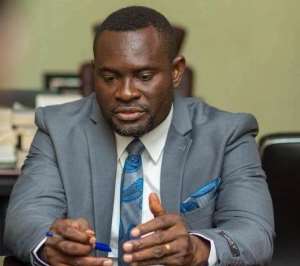 The Deputy Finance Minister, John Ampontuah Kumah
The Deputy Finance Minister John Ampontuah Kumah has said the Finance Ministry will do the needful for the passage of the Appropriation Bill following the approval of the 2022 Budget Statement and Economic Policy before parliament rises for the Christmas break.
The Minister believes the country has no choice but to see to the passage of the financial statement for the smooth running of the country come 2022. He added that the Appropriation Bill, when passed, will give authorization for the expenditure of government funds.
Finance Minister Ken Ofori Atta in accordance with Article 179 of the 1992 Constitution and Section 21 (3) of the Public Financial Management Act, 2016, (Act 921), presented the 2022 Budget Statement of the Akufo-Addo government to Parliament on Wednesday, November 17, 2021.
Members of the Minority in Parliament however chastised the government over some proposed taxes in the 2022 budget.
The Minority in Parliament argued that the Finance Minister failed to demonstrate it has solutions to the most pressing problems affecting the economy, unsustainable debt, hardships, high cost of living, fiscal indiscipline, unemployment, arrears clearance and misuse of public resources in the 2022 Budget.
Parliament on Tuesday, December 7, 2021 adopted the modification made by Finance Minister Ken Ofori Atta to aspects of the 2022 budget statement.
The modification followed agitations by the Minority in Parliament on some policy statements in the budget.
But the Ejisu Member of Parliament in an interview on the Kumasi based OTEC FM's breakfast show dubbed "Nyansapo" on Wednesday, December 8, 2021, said the Finance Ministry after broader consultations will all interested parties is optimistic that the Appropriation Bill will be passed before Parliament retires for the Christmas break.
"Parliament has already begun considering the budget or the estimates of the Ministries, Departments and Agencies on an individual basis, and our expectation is that, before Parliament should receive and pass the Appropriation Bill which is what will give the Ministry responsible for Finance the mandate to spend in 2021," Hon John Kuma told the programme's host, Captain Koda.
The Deputy Minister called on Members of Parliament to support the measures outlined in the budget for the smooth running of the country.