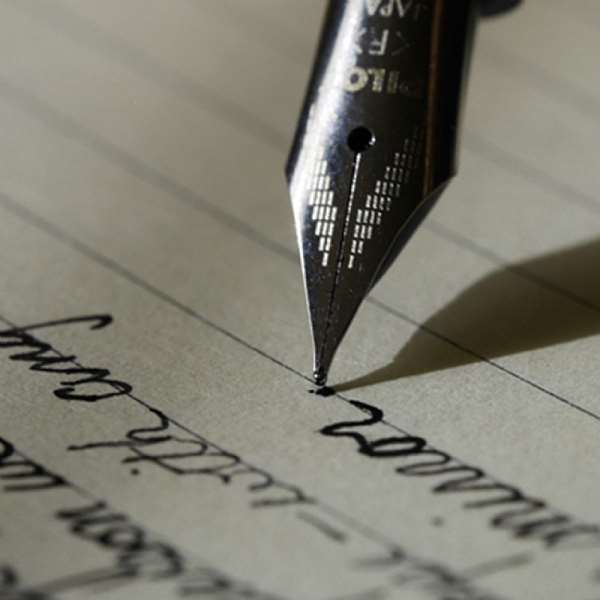 FROM: WILLIAM ANTWI ALIAS BAFO TO : HIS EXCELLENCY, J.A.KUFFOUR, PRESIDENT OF THE REPUBLIC OF GHANA Dear President, RE : LEGAL PREFERENCE; AN EVIL, ILLEGAL AND DEPLORABLE EDUCATIONAL PROCESS. With the release of the highly-anticipated results of the BECE by WAEC, the doors to our enviable Senior Secondary Schools are opened to those fortunate students who passed the said exams. Sadly, the cherished dreams and hopes of many of these assiduous children and their never-say-die parents will be shattered not because of their inferior grades but simply because of cronyism, corruption and legateesm in the admission process. The brazen assault on the weakest and unconnected elements in our society will be in full blossom to the chagrin of the democratic process we are operating now. It is in the light of foregoing that we seek to bring your attention once more to this deplorable educational scheme. LEGATEESM - AN IMMORAL AND ILLEGAL EDUCATIONAL PRACTICE: For convenience, we will be dwelling on "legateesm". We are going to make this petition as simple and short as possible without, of course, sacrificing its urgency and import. It is worth recalling here that in October last year and sometimes this year, we had occasion to draw your attention to this illegal educational scheme. Unfortunately, nothing has yet been done to abate this illegality that seeks to treat and render some Ghanaian children more Ghanaians than others. Again, not because of inferior grades but because of their random birth. To those of us who come from very poor but humble homes and have truly tasted the gall of deprivation and injustice, we see the perpetuation of this immoral and illegal practice as yet another direct, insulting affront to the already suffering, unconnected majority of our people. Sir, a starting point to any meaningful discussion is to try a functional definition of the term "legateesm". LEGATEESM DEFINED: This term, is at times dubbed "legacy admission" or "legacy preference". It is an immoral and illegal process whereby a child of senior secondary school going-age is admitted to one of our top, selective, prestigious public schools not because of his or her superior grades but simply because he or she is a child or relative of a member of an alumni association of that school. This obviously dubious process enjoins headmasters and headmistresses of these well-recognised schools to allocate seats or "quotas" to these alumni associations to be distributed among their members. How they share the seats is left to the judgment of the alumni associations. The process is completed when the alumni associations present the names of the "crown" "princes" and "princesses" to the heads of these public institutions who in turn automatically admit them into the schools. Sir, this, to put it mildly, is a flagrant abuse of the admission process. RATIONALE? The crucial question which should lend greater understanding and credence to our discussion is whether these alumni associations are entitled to these "quotas" to the exclusion of all other Ghanaians. The answer, both morally and legally, should be a resounding NO. Let me say here that I won't be dismissed by that elitist argument that because these associations (one of which I am a member) donate both in kind and cash to their alma maters, they are entitled to those quotas. Sir, this pathetic argument should be treated with all the contempt it deserves. First, it is state policy that admissions to all these schools should be based on the grades a student obtains in the BECE. It is worthy of note that this state policy does not even admit of cutting a slack for students who are socio-economically disadvantaged. A classic example of this latter group is, students in our villages who lack basic learning facilities like classrooms, libraries, books and above all competent te! achers. If these 'condemned' students are to struggle and make the required grades to these schools, why should these schools offer seats to these alumni associations whose children never go through the humiliating experiences of learning without basic textbooks and studying in decrepit classrooms if they exist at all? Sir, we are not oblivious to the tremendous contributions our associations are making to our alma maters but for heaven's sake we should not be preferentially treated as if it is the birthright of our children and relatives to attend these top, high-performing schools. By all intent and purposes, the monies we give and services we render to our former schools are not meant to buy our way to heart of the admission process and at times seek to hijack same, come October of every year. For all I know, monies donated by these old boys and girls associations must be viewed as a way of thanking our alma maters for making us what we are today, namely, lawyers, accountants, doctors, teachers, nurses administrators, scientists, drivers, mechanics, musicians, engineers, politicians, successful businessmen and women etc; etc. ILLEGAL SCHEME: At times what fascinates those of us who are seriously opposed to this self-serving, corrupt scheme is that, proponents of the scheme pretend not to see the illegal angle to it. We should never forget that these SSS are in-and-out public institutions. Unlike private SSS, the public character of these institutions (including your alma mater, Prempeh College), puts them squarely within the framework of our constitution. Public SSS are, therefore, an integral part of the overall governmental plan of providing adequate education for all our children. In fact, Articles 25(1)(b), 38(1), 41(b) AND 41(d) when read together clearly edict that the state through its agents must not discriminate against any citizen when it comes to providing secondary education to its citizens. Therefore, whatever goodies they offer must fairly and equitably be shared by all children who pass the BECE notwithstanding the fact that one or both of their parents or a relative never attended any of these ! top class schools. Mr. President, whichever way one tickles with the clear and unambiguous language of these provisions, the fact remains that secondary education "shall be made generally available and accessible to all by every appropriate means". Please see Article 25(1)(B). This graceless scheme is without a shred of doubt violative of our constitution which protects the legitimate interests and aspirations of all Ghanaians including our children who are took part and passed the BECE.
Sir, how can we, with all sincerity talk about equal opportunity for all children if we allow such crude, immoral, illegal, and deplorable practice to fester? All our children deserve better.
We are therefore calling on you to work with parliament to put in place the necessary legal machinery to stop this immoral and illegal scheme. For example, all headmasters and headmistresses should be made to notarize the list of their admissions. And we all know the punishable legal sanctions attached to such notarized documents should it be found to be false!
Thank you and may God bless you and our bleeding country.
cc: The Attorney General
Minister of Education
The Speaker Of Parliament
The Majority Leader
The Minority Leader
Views expressed by the author(s) do not necessarily reflect those of GhanaHomePage.