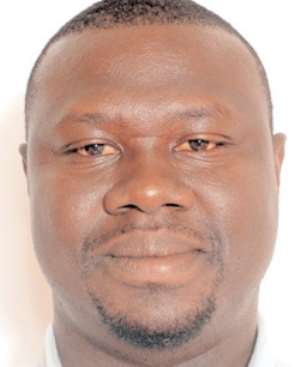 "This House has not constitutionally rejected our budget. Read my lips: constitutionally… On Tuesday, we will be in this House and we will deal with the question of constitutionality of what has happened."
Those were the words of Hon. K. T. Hammond when the Minority, with tacit help from Speaker A.S.K. Bagbin, took their pranks a notch higher by practically making a coup d'etat in the House of Honourables. Many from the stables of the Umbrella described Hon. Hammond's statement as 'empty noise' and even lampooned him and his colleagues, calling them 'toothless Majority'.
Other so-called neutrals, like Prof. Violent-Kisser, joined in the celebration and took the opportunity to tongue-lash the Nana Dee government. Prof. Violent-Kisser wrote a lengthy piece on his Facebook wall justifying the unconstitutionality of 'rejecting' the 2022 Budget Statement. He threw caution to the wind as he ridiculed the majority for failing to get an approval for the budget.
Alas, it turned out to be a short-lived victory. One could only imagine the disappointment of the Umbrella and its ilk. Theirs could be compared to the disappointment of a man who has waited for years for a 'jigi-jigi' bout with a damsel, only to experience premature ejaculation when he finally sees her nudity.
Events of that fateful Tuesday proved that Hon. Hammond's assertion was no 'empty-noise'. We all watched as the Majority overturned the parliamentary coup d'etat and approved the so-called rejected budget. The Minority were left to clean the mess from their premature ejaculation.
Soon after, the Minority were heard chorusing, "Revo, revo, revolution; has come to stay." I was watching the proceedings with two friends and we couldn't help but laugh off the comedy on display.
What would the 'Revolution' chant change? Nothing, absolutely NOTHING! If they really had balls as they wanted all to believe, they would have stayed in the chamber, disrupted proceedings with their 'Revolution' chants and ensured that the Majority never had their way.
The Minority's action reminds me of Papa Goro, a story we read in Primary 6. Papa Goro was a hunter who bragged to his wife and children about his bravery during his hunting expeditions: taming wild animals and singularly killing all kinds of snakes. But he ate humble pie one evening and claimed to be a 'Retired Brave Man (RBM)' when he was frightened by a mere belt in front of his children. Perhaps, the Minority is made up of 'Retired Brave Revolutionaries'.
By the way, have you perceived the smelly fart from Hon. Okudzeto Ablakwa? It exudes so much odour that I wonder the volume of perfume that could neutralize the smell. Yes, you heard right; he says the Minority is investigating a case of impersonation in the chamber involving Hon. Sarah Adwoa Safo.
Laughable claim, isn't it? Considering the fact that Adwoa Safo arrived in the country three days before that eventful Tuesday, it's obvious that they are only desperately seeking to resurrect a Dead-Goat.
In the meantime, we eagerly await Okudzeto Ablakwa, 'Mr. Airline Expert', to tell us how much the country is blowing away on Mr. Speaker and his entourage in far away United Arab Emirates. Given his penchant for giving imaginary figures on President Nana Dee's travels, his silence on this issue is nauseating.
Abusuapanin, the disappointment from Zu-za's premature ejaculation is yet to subside. President Ogwanfunu has unleashed his attack dogs upon Hon. Haruna Idrissu, the Minority Leader. They are baying for his blood because he has publicly acknowledged that the E-Levy was not a bad tax, after all.
As the Zu-za internal fight rages on, all I can say is, "Sayooo, onukpa bedyen lo?" To wit, the fight is ongoing, is there no elder at home? Pardon my corrupted Ga!
See you next week for another interesting konkonsa, Deo volente!