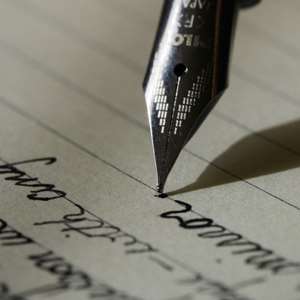 The National Airline, Ghana Airways has lost all its credibility and its image has been tarnished so much that, it isn't worth operating anymore. In the aviation industry, it is all about image and that is the main reason why giants like Swissair and Sabina had to go into liquidation to pave way for the reposition process as that was the only way forward. Airlines need to periodically carry out a SWOT analysis and the moment the weaknesses outweigh the Strengths and opportunities, something must be done straight away to avoid the build up of further debt.
It is really unusual to see investors take over a company that has so much debt as Ghana Airways and thus I see no reason why the authorities should wait for someone to come to their rescue as this might never happen. Every investor is risk averse and goes into an investment to enrich himself and increase his wealth. They also go into investments to increase shareholders value and generate high Net Present Values and a thorough project appraisal will only point to the fact that, is isn't worth investing in a company like Ghanair where the PBP is so far away.
An analysis of Ghanair using the BCG matrix shows that it is a complete dog and thus, there is no point spending more money on it. The government of Ghana should please consider taking this ailing airline into liquidation as that is the only way they can lure an investor. We can continue pumping money into the activities of Ghanair but the question is that, is it worth spending money on a dog at all? Most people who showed interest in this ailing airline backed off after carefully considering the odds and that is why it will be very difficult to keep it as it is today.
The authorities might have to investigate why Swissair and Nigeria airways went into liquidation and why they repositioned themselves with a different name and they will see that, this is he only way forward. Oracle has shown interest in buying Peoplesoft but have we wondered where the hitch is? The share price of Peoplesoft sas increased to an all time high and thus the $2billion takeover bid becomes worthless and that is what investors expect and look out for. Well, one may argue that it is different from the airline industry, but have we also wondered why Lufthansa made about £630 pounds pretax profit in the final quarter of last year?
BA sold Go airlines when the going was tough and this is the same thing Ghanair must try and do but the fact is that, investing in Go was very viable at the time and thus they could easily get an investor to takeover but that is unfortunately not the case with Ghana Airways. The marketing mix is a very important tool in aviation and anyone who takes over after the liquidation process must really capitalise on this as the routes that Ghanair ply can be very viable. If liquidation isn't an option to be considered, then a change of name must be done straight away so as to reposition itself as Ghanair only reminds one of the airline with so much debt, inadequate fleet of aeroplanes and the airline which has no respect for punctuality.
The seizure of two of its airlines by Alitalia has served a big blow to the airline's image and a change of name will be very necessary not forgetting a change of management and a total cancellation of free tickets to members of staff as this isn't done anywhere in the world. Well, I assume these suggestions can go a long way to help our HIPC economy and prevent further debts and suffering to Ghanaians who have been suffering all these years. Good luck to Ghana Airways as they try to sail through this turbulent times.