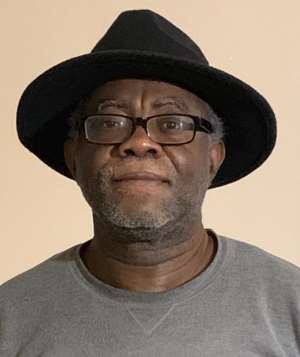 More than a century ago, African-American genius Abolitionist and Human and Civil Rights Leader Frederick Douglass warned America and the rest of the world that the extent to which congenitally pathological tyrants and Neo-Nazi politicians could successfully carry out their genocidal agenda against the people and the nations that they have been mandated to rule or govern, squarely depends on the extent to which those who are being ruled or politically dominated may be willing to endure or tolerate the same. Under his four-year presidential tenure, from January 2017 to January 2021, what most of us who had to put up with the racist and white-supremacist proclivities of Mr. Donald John Trump and his conservative base of the United States' Republican Party witnessed was not so much the widely known crass arrogance of the man, but the apparently acute reluctance of the heads of our long-established democratic institutions to promptly activate the age-old political levers of checks and balances.
There clearly appeared to be a manifestation of unanticipated shock, which might have quickly transformed into trauma, largely on the part of those who obviously thought that the very fact of his second-generation American birth perforce made Mr. Trump a democrat at heart (See "Trump's Ex-Communications Director Has Warned that if the Former President Wins a 2nd Term He Would Establish an Autocracy in the US" Business Insider 11/6/21). He may not have had the United States of American in mind when back in 2009, or thereabouts, a newly elected President Barack Hussein Obama exhorted Continental African Leaders, during a multinational plenary address before Ghana's National Assembly or Parliament, called for the establishment and nurturance of strong governance institutions rather than strongmen, but he may very well have obliquely anticipated the possibility of the eerie emergence of the political monstrosity that, in retrospect, as it has turned out to be, was Mr. Donald John Trump, the man whose fierce battle to accede to the American Presidency well appears to have been actuated by the landmark and, in retrospect, the at once seismic and catastrophic landslide election of this mega-country's first Black and/or African-American President.
In other words, President Obama was actually looking into the mirror of a prosperous Continental Africa in the near future whose political focus would have significantly shifted from the primitive glorification of the archaic and fast receding "Strong Man" to the salutary establishment of "Strong Institutions." To be certain, the latter process or road to a postcolonial democratic Africa was fast and well in the making; for, by 2009, Ghana had been practicing what seemed to be a robust constitutional democracy for close to two decades. As it is to be expected, there are still grave challenges here and there, now and again; nonetheless, the Ghana of 2021 appears to be more deeply set on course towards the establishment of strong institutions, whereas, ironically, the United States of America, even in this Post-Trumpian Era, well appears to be relapsing into the sort of "Strong Man" political institutional establishment which the newly elected first African-American President of the United States of America soberly and wisely warned Africans against.
Put in simple terms, there is a clearly a sharpened reversal of political cultures and roles of a sort that a pumped up, progressive and visionary President Obama could not have anticipated just a little over a decade ago. And to be certain, nobody really needed to be warned by Ms. Alyssa Farah, Mr. Trump's former White House's Director of Communications, about the sort of Russian or Chinese-type of "constitutional autocracy" that the man who has spent most of his life and career building and selling houses and tenements and running largely woefully unsuccessful hotels and casinos intends to transform America into, in the very possible but highly unlikely event of the half-Bavarian (German) and half-Scottish third-generation American, on his father's side, succeeding to the Presidency for a second nonconsecutive term. Not many whites may have yet experienced the kind of "Dantesque" nightmare which many of us "American Africans," as well as "African Americans" experienced under four years of Trumpism, as in Communism or Socialism, during which period the personality and identity of Global Africans and the so-called People of Color were systematically and relentlessly subjected to the post-information technology equivalent of the Nazi Holocaust.
Mr. Trump's own niece and apparent archnemesis, Mary Lea Trump, clinical psychologist and author of the bestselling "Trumpotomy," as in "anatomy," titled "Too Much and Never Enough" (2020), has authoritatively had enough to say about both her paternal uncle and the Trump family and clan as a whole that is definitely worth the sedulous attention of a nervous America as food for thought.
*Visit my blog at: KwameOkoampaAhoofeJr
By Kwame Okoampa-Ahoofe, Jr., PhD
English Department, SUNY-Nassau
Garden City, New York
November 27, 2021
E-mail: [email protected]