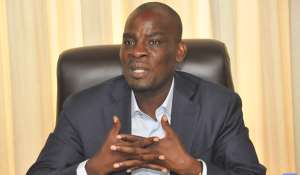 Minority Leader of Ghana's Parliament, Haruna Iddrisu has expressed disappointment in the First Deputy Speaker, Hon Joe Osei Wusu for leading the Minority for perpetrating what he describe as constitutional illegally.
They lambasted Joewise for taking part in the voting process while sitting in as Speaker without due course to the Standing Orders and the 1992 constitution.
Quoting from the Standing Order 109 (2), Haruna Iddrisu stated that,"Mr. Speaker shall have neither an original nor a casting vote and if upon any question before the House the votes are equally divided, the motion shall be lost."
Hon Iddrisu continued by quoting from Standing Order 109 (3) which reads "A Deputy Speaker or any other Member Presiding shall not retain his original vote whiles Presiding."
He stressed, "So constitutionally, they were also 137, so Ghanaians should expect that what they have done is also a nullity, to quote them, if we have to respect the Provisions of the constitution."
The Minority Leader was addressing the media after the Majority side approved the 2022 budget statement.
Even though the Minority side were in Parliament in the morning and participated in some meetings, none of them was sighted in the Chamber during the proceedings.
While people thought their absence would impede proceedings for the day, the Majority side, which had a full house proceeded with business of the day and nullified the decision of the Minority side last Friday.
However the Minority is suddenly singing the same tune being sung by the Majority side on Friday, "it is a nullity."
He explained that the "Speaker for the day was Hon. Joseph Osei Wusu of Bekwai, as Speaker. He had no business counting himself among them and therefore as far as we are concerned, today's vote reflected another 137."
He further warned that henceforth every single decision from Wednesday, December 1, 2021 will be decided by a head count.