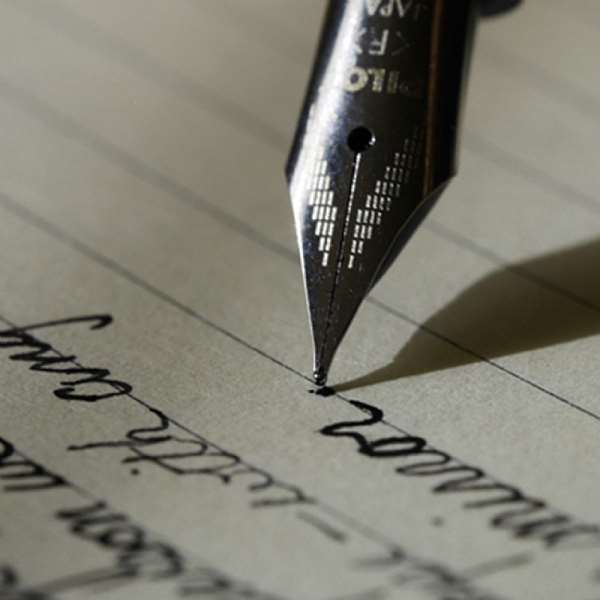 The well-being of the local authorities continue to be dominant in my political thoughts, as it has always been, since my political science studies at the University of Ghana. My agitation gets worse, looking at it from the fact that I am someone currently living in the best country (economically) on earth, where one lives in a kommune (district) than in a nation.
In Norway, most of what brings good life to the people depends on which kommune you live in. The Ghanaian Assemblies unlike the Kommunes in Norway, don't seem to be feeling any better even under JAK's administration. In terms of institutional building or making efforts to make the assembly concept sustainable and efficient, the NPP administration has not been impressive. Rural development continues to dominate this government's rhetoric's, but in reality, the institutionalization of local authorities has not as yet begun. The pumping of the so-called "hipc profit" into the local economies does not meet the requirement of 'teaching ones kids how to fish rather than feeding them with fish'. The NPP government seems to be nurturing the same pitiful thinking which dominated the P/NDC era. The belief that Ghanaians are not civilized enough to run a competitive and democratic local government system is quite worrisome and beats every imagination, except the minds in authority who consider this reason tenable.
The GNA news item posted at the prestigious Ghanaweb.com that government is in the process of revising the legislation of local government system to make it vibrant in resolving problems that currently plague the smooth transfer of power to the people in the communities gives a welcome feeling. The deputy minister for Local Government and Rural Development, Captain (rtd) Nkrabea Effah-Dartey, was cited to have announced this in Accra recently. The deputy local government boss seemed to have agreed with some of us that 15 years is enough time for the assemblies to reform and mature. He was quoted to have said, "proper definition of the role of DCEs, size of the district assemblies and the establishment of the local political sub-structures were some of the major problems that would need to be addressed to make local government effective". Amen.
We hope, I mean I do, this is not going to be the usual rhetoric by an African big! man speaking on behalf of a corrupt government. It still baffles me that this government is thinking like the P/NDC did, like the proverbial infantile ostrich, burying its head under the disbursement of hipc millions with the hope of delivering to the assemblies and the local populace. The reality, meanwhile, is that the vacuum created by the existing institutional lapses continues to leave the Assemblies under the mercy of public dunderheads and greedy official actors. This explains why I am beginning to feel embarrassed and to lose patience.
Nevertheless, hey, my thoughts this time is on my age and schoolmates blessed enough to be at the helm of affairs within the assemblies - in this case the DCEs, MCEs and assembly members, with particular reference to my mother enclave - the Tano District assembly. Information reaching me seems to suggest that my generation has begun taking positions in the affairs of the country. I am quite glad for this development.
I am reliably informed that the current DCE of the Tano District Assembly was a law student and 1990-year mate of mine at the University of Ghana, Legon. The Presiding Member was also my mate at Bechem Presbyterian Secondary School, Acherensua Secondary school (sixth form) and University of Ghana and had his Masters degree from the University of Oslo. Oh what a joy to have such young, educated and energetic generation of leaders in my mother community. We were all Legonites, near age mates, and the PM, Masters degree from Norway, is just as mine. I have every reason to believe that their thoughts may not differ gravely from mine. It is therefore my intention to make these gentlemen aware of some thoughts which I think should be crucial for our generation and for the betterment of our district(s). It is the moral and intellectual responsibility of these new generation of leaders to show a difference, this time not only in their individual lives but first and foremost, in the lives of the people they have sworn to lead and to serve.
One notion my mates should begin to question is the thinking that grants (from the DACF and the "hipc profit") to the assemblies from the central treasury make them dependent upon the central government. It is a derogatory thinking which needs to be assessed critically and be stopped with immediate effect. It is a misleading mindset and seems to create the impression that the government's financial commitment to the assemblies is a bad idea. One should not forget that the central government itself is heavily depended upon foreign aid and morsel drops from abroad to finance its budgetary programs. If this does not portray a danger of excessive dependency, then the same should apply to the assemblies. The central government should be seriously committed to giving more financial assistance to the assemblies for them to be able to fulfill their pledges to their localities. This unjustifiable notion of dependency should be exterminated from the mindset of our gov! ernment officials. This will give confidence to the assemblies and the localities to demand a fair share in whatever comes into the national pot. I wish eloquent Professor J.R.A. Aryee at the Political Science department at the University of Ghana (and other academicians in the field), whom I knew to have a commanding specialization on decentralization and local government, is listening to me and will encourage the young students to research into this derogatory thinking about grants-in-aid from the central government to the assemblies, and come out with new ideas and recommendations.
For far too long, local authorities have been the conduit by which governments have sought to govern within the localities. This local government idea has not, so far, been able to relieve the people from the poverty. The majority of our people, especially those living in the rural areas, continue to live under extreme poverty and living conditions. They continue to be behind time, no access to the internet, drinking water, entertainment or recreational facilities, decent toilet facilities, decent roads and streets, schools, hospitals and, in some cases, electricity. This is more than pathetic and the blame for this deplorable state of living conditions rests on, first and foremost, lack of visionary leadership and the prevailing wide gap between the elites and the rank and file. The masses of the people are impoverished and have no means of questioning abuse even when they themselves fall victims. The elites have also become addicted to acting with impunity and to do whatever pleases them.
It is true that the oppressor does not cease to oppress by his or her own voluntary action and choice. Paradoxically, any idea to stop the oppressor must come from the weak (the oppressed) themselves. But it is about time these (new) leaders show sacrifices and commitments and, to give concessions and break this iron conception about oppression. With the educational statistics still showing huge illiteracy or semi-illiteracy rate, the vulnerability of the rank and files is still intimidating. It is therefore an obligation on these leaders of our Assemblies to pride themselves with what they will and can do for their communities than the personal gains they have made or will make for themselves and families. This should be seen as a moral and generational responsibility.
It is time my mates at Tano and elsewhere look at development from both conventional and unconventional perspectives. For us to move forward, there is a great need for innovation and breaking the conventional barriers. The traditional functions of local authorities being providers of sanitary facilities, tax collectors, are ageing, fading and have proved insufficient. There are many indications that point to the fact that a new way of thinking must be employed, if not to replace the tiafi-boola collection activities altogether, at least, to supplement them. Running an organization these days has become more challenging than it used to be in the past. Organizational research has found that organizations are not closed systems as it was thought to be in the past. Being closed system, simply put, refers to the thinking where organizations sought to improve productivity and efficiency by improving upon or reforming only their internal or formal str! uctures, personnel, and other activities within. It is now a general academic belief that organizations are open systems and things that go on outside their boundaries have equally important role to play on their efficiency and productivity. This simply means that no organization can be considered to be an island. It has therefore been recommended that organizations employ scientific and realistic ways of dealing with their external environments.
The notions of open and closed systems provide quite interesting principles for achieving organizational efficiency. These theories postulate that organizations hire their manpower from their environs, sell their products within their external environments, purchase their raw products from the external environment. This tells us straightaway that the existing external or informal environments have something to contribute to efficiency and productivity. Just as the human relation theories changed the understanding of organizations for good, the notion of external environment is something to watch. Some of the most important sources of the assemblies' income are supposed to come from the localities - market tolls, property tax, among others. Again the assemblies' leadership is by law to consist of local products. This goes to prove that the idea of external environment should be taken seriously. The assemblies should find ways of improving local conditions and opportunities (through enabling environment) for their petty traders, carpenters, truck-pullers, cooked food sellers, transport owners and others who are their major sources of income. They are the ones to let the assemblies realize some of their budgetary dreams. This makes it sheer stupidity to make life difficult for the local aspirants or tax-payers. The proverbial dog chain seller moving from Adum to Zongo-lane from morning to evening with a total value for all his/her product at 100,000 cedis per annum is likely to contribute less towards local revenue generation, than when upgraded. A Ghanaian adage tells us that one does not point to its village with his/her left hand. A word to the wise is said to be in the north. Kindly think tank and brainstorm on this.
For far too long, the image of the DCE has been synonymous with corruption and building of private mansions. This must change and wither. The DCE who is mostly a son or daughter of the locality should devote his or her energy to his/her peoples' well-being. It is about time for the DCEs and local assemblies to take positions against central officials who tour the districts for personal gains. I am reliably informed that what I used to know when in Ghana, where a tour to the districts by central government officials were quite rewarding for the touring officials still prevails today. The tours give the officials illegal allowances (gifts) ranging from cows, sheep, goats, akrantie, cocks, plantain, bags of maize, and other food products. This must not be allowed to continue. There is no national bank for such gifts, meaning the gifts are given illegally and to the individual official who is only carrying out his or her duties which secure him/her remuneration ! and allowances from the public purse. When they come to you at the districts, use the occasion to tell them that you know better in your locality than they do, to demand more autonomy, more grants, more respect and more equality.
I want my mates to take a principled stand by showing that we are equally educated like those at the national level. It will be a wise thing for my mates in leadership positions to seek more equality and credibility as leaders. It is important for them to use the opportunity they have gained to demand justice and democracy within the localities. They should simply say no to ass-licking. They should demand (at the annual DCEs/MCEs regional and national conferences) that their status becomes a more credible political leadership. As it stands now, my mates occupying high positions within the assemblies are only serving a system originally meant for a treacherous dictator to achieve political dominance and grip on power. It will be a great disappointment if anyone within my generation consents to be part of such a wicked system. An elected DCE/MCE will be more confident, respected, democratic and more matured than the ones Ghanaians know today.
Hei you, there I went again with my advocacy opinion on my pet speciality, the Ghanaian local government system - the District Assemblies. You may call it what you want (especially to those of you feeling irritated), I have a question for you, what have you done or said lately that make so much sense. I have not intended to rest until the day that I will see a government which is committed to institutional building than the vain cash deals and in-flows we are witnessing today. A nation-building is an institutional building process and the NPP government is clearly flopping, at least on this score. This government should show commitment, dedication and seriousness towards eradicating destitution through lasting rather than ad hoc solutions. There is no doubt in my mind that one way of doing this is enhancing grassroot political participation and decision-making.
Ohemeng, Peter (Oslo, Norway) Views expressed by the author(s) do not necessarily reflect those of GhanaHomePage.