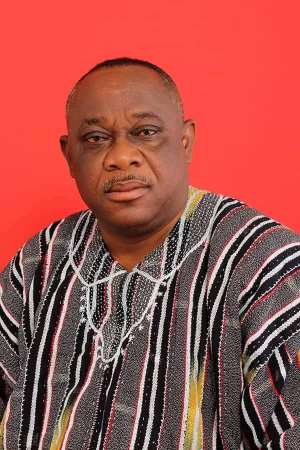 Sampson Tangombu Chiragia
The Member of Parliament for Navrongo Central Constituency, Mr. Sampson Tangombu Chiragia in collaboration with Ghana Health Service (GHS) has initiated a mass breast cancer screening across the Constituency.
Mr. Chiragia who described breast cancer as a silent killer said, the mass screening exercise ongoing across the Navrongo Constituency will help eliminate the disease from his area.
"Breast Cancer is a silent killer in our community, and you know the way our ladies are, they try to hide it and before you realized they are gone. And this is because is difficult for our women to expose their breast to men.
"So, when I realized the cancer is secretly killing our people, I decided to organize a screening across the constituency for them.
"At least from now on, every year, we try to do something like that. If the awareness is created, the ladies can go to any health center on their own for the screening.
"I lost my niece because of breast cancer somewhere last year and that also created awareness to me that there is something that can easily kill ladies."
Below is the breakdown of those who took part in the exercise:
---
Navrongo health centre 81
Gongnia 40
New market. 117
Total 238
---
Nyangua=62
Pungu North=70
Punyoro=86
Pungu south=125
Total screened=343
---
Manyoro =96
Natugnia=72
Yua =30
Gumongo=42
Total screened=240