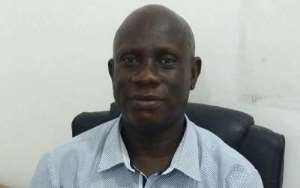 The Deputy Secretary of the governing New Patriotic Party (NPP) Nana Obiri Boahen has described Minority MPs' action against the 2022 budget as a 'demonstration of immaturity'.
According to the private legal practitioner, it was unpatriotic for the Minority to reject the 2022 budget which will put Ghana on the path of job creation.
He noted that "Is Pre-mature for them to be talking like that, with due respect is a demonstration of immaturity. I am saying this because, a budget has been read and people are making their own interpretation and all sort of things. The parliament is an august body, the government cannot implement the contents of the provisions of the budget without parliamentary approval. So, why don't you wait and listen, discuss and debate and interrogate it dispassionately and not from a partisan camp and then arrive at a conclusion.
"So, what message are you sending as Parliamentarians? They should all live without the entrenched partisan camp. They should think of the welfare of Ghana."