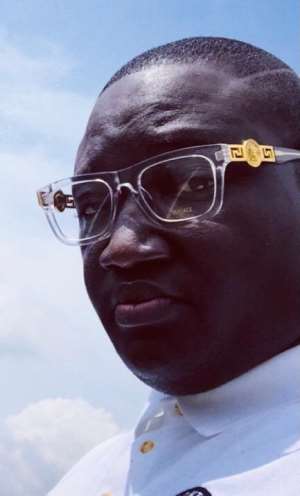 Nana Kweku Ofori Atta - CEO of Avcontech Security Consult
Numerous institutions were built with Ghanaians hard-earned taxes And foreign assistance to aid Former President Osagyefo Dr Nkrumah, and other Former Presidents in the past, which today's government upon government has abounded in the bush for it to be deplorable.
Every government want to score political points and for that matter have refused to revive these institutions to employ thousands of Ghanaians locally within their regions to help solve the urban-rural migration to the cities.
Just to mention a few, the Komenda sugar factory, Kumasi shoe factory, Nothern meat canary etc. These institutions were built for the purpose to create employment for the citizens to help equip Ghanaians to offload some of the wage bills on the neck of government. but because of certain selfish interests, politicians have turned a deaf ear and blind eyes to invest in certain unprofitable development projects which do not contribute anything meaningful to solve the unemployment crisis with the country, instead, they speak big grammar on political Platforms and also make Empty promises through their supposed manifestos.
Is this not pathetic?
It's quite unfortunate that the Ghanaian youth have allowed themselves to be misled by politicians to create division among ourselves with politics. It's time to question our leaders over every action, initiative, policies and innovation intended to be brought to us as a law for us to abide by.
I am of the view that political parties were formed as a means of a tool of mechanism to spearhead, manage, improve, expand and develop government businesses through an electoral process by citizens exercising their franchise through Voting.
Governance is not a political mischievous game that is supposed to be used to create loot and share by a few people who are fortunate to seek the verdict of the people.
Development becomes a national priority and a responsibility to a leader who wins at last after a general election.
But it seems the whole idea of politics has been turning upside down without making sure its stewardship gain its grounds with the people.
Governance to me it's an avenue that has to be used to create an enabling environment for each and every citizen to live comfortably without any shared fear within his/her own country.
Ghanaian leaders I believe can do better.
Am hoping to see total change immediately and effectively in the manner of which national issues of interest are handled nationalistically.
The writer is the CEO of Avcontech Security Consult
Nana Kweku Ofori Atta