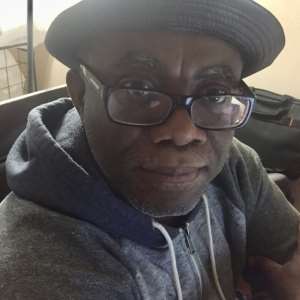 It has since long been due time for Ghana to significantly transform the way in which test scores and grades are used to measure the academic strength and intelligence and aptitude of students across the entire spectrum of our education system, but most especially intake or admission from high school into our tertiary academies. Which was why I was elated by no small measure to read the news headline captioned "Nov/Dec Remedial Students Jubilate as Education Minister Orders Universities to Admit D7 Grade(s)" MyNewsGH.com 9/26/21). I have been out of the country for close to 40 years, so I tend not to be familiar with the minute details of the country's high school system, as the Government decided to do away with the hitherto elitist system of the British-inherited and minted Advanced-Level (A-Level) System used to calibrate one's upward mobility from secondary school to our universities.
Back in 1985, when I left Ghana for the United States, only something on the order of 10-percent of examinees who qualified for admission into one of our then three university colleges were able to do so; the rest simply fell by the wayside, as the terminology was in those days. The figure of 10-percent may very well be an exaggeration. It was perhaps much closer to 5-percent. The rest of the "Agyabas" and "Enabas" found their way into the non-degree certificate awarding institutions and the technologically low-level polytechnic institutes. Today, thanks largely to the visionary and dynamic leadership of the ruling New Patriotic Party (NPP), under the tenures of both former President John "Six Cars" Agyekum-Kufuor and the proverbial and legendary "Little Man from Kyebi," Ghana's public education landscape has experienced a seismic shift of positive transformation. Ghana's education system is beginning to reassume its former enviable and qualitative status, once more, among the global comity of advanced and respected constitutional democracies, after having undergone a hideous watered-down quality under the late Chairman Jeremiah "Jerry" John Rawlings-led tandem governments of the Provisional National Defense Council (PNDC) and subsequently, the democratically elected National Democratic Congress (NDC).
Under the foregoing regimes, the quality of Ghana's public education effectively ground to a standstill, when between 2009 and 2011, the United Nations-sponsored Paris-based Organization for Economic Cooperation and Development (OECD) ranked Ghana 145 out 145 countries whose public-school systems were surveyed at the time. This is what Americans call "Butt-Naked Last." Back then, as I vividly and painfully recall, Ms. Akua Sena Dansua, the Atta-Mills-appointed Minister for Women, Children and Gender Protection, staunchly advocated the reduction of the 4-year Senior High School System to a 3-year system. The rationale here was that Ghana's high school system was primarily meant to churn out young women with passable basic reading and arithmetic and writing skills, so that they could be quickly sent away onto the marriage market. For Ms. Dansua, a viable professional skills training had little relevance for young Ghanaian women.
This was nothing short of inexcusably scandalous, being that the extant Women, Children and Gender Protection Minister was herself university educated. The glaring fact that this one-size-fits-all approach to public education was adversely weighted against the very prospective husbands and male companions who were to eventually take care of their woefully undereducated female counterparts was never seriously taken into consideration by the Mills-Mahama-led government of the National Democratic Congress. The latter problem would have to wait for at least some 8 years to be holistically addressed by President Addo Dankwa Akufo-Addo, against virulent and vehement protestations from the anti-intellectual leadership of an opposition-relegated National Democratic Congress. So, it ought to come as absolutely no surprise that Dr. Yaw Osei-Adutwum, the US-trained Akufo-Addo-appointed Education Minister would exhort heads of institutions in the country, both public and private, to seriously consider adjusting the academic qualifications for prospective applicants to all universities and colleges in the country, as a salutary means of significantly expanding the pool of well-educated and well-trained able-bodied youths in the country.
The obviously very progressive logic here is that any Third-World country desirous of significantly improving its economy and quality of living standards would have to perforce expand its available pool of talented youths, its proverbial Leaders of Tomorrow. The curricular and pedagogically innovative Dr. Osei-Adutwum cites the very progressive and impressive example of South Korea, where about 74-percent of candidates who pass their university entrance examinations gain admission to a tertiary academy in that economically robust and vibrant country. At the moment, Ghana's gross ratio of tertiary enrollment hovers just under a dismal 20-percent. Dr. Osei-Adutwum wants to have the latter ratio doubled to at least 40-percent. "No nation has been able to show transformation without hitting 40- to 50-percent enrollment ratio," the Education Minister recently told the participants of a swearing-in ceremony of the Governing Council of some technical universities in the country.
This progressive policy initiative, it cannot be gainsaid, is one of the salient reasons why the New Patriotic Party must be retained at Jubilee House and at Job-600 past the December 2024 General Election.
*Visit my blog at: KwameOkoampaAhoofeJr
By Kwame Okoampa-Ahoofe, Jr., PhD
English Department, SUNY-Nassau
Garden City, New York
November 11, 2021
E-mail: [email protected]