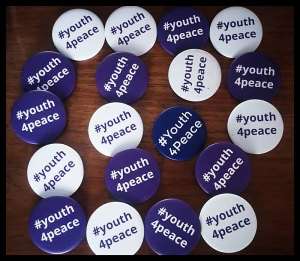 Youth Peace experts have expressed concern over the escalation of violence in Ethiopia's Tigray saying the peace spoilers must lay down arms, end hostilities and begin talks now.
The war erupted in November 2020 when Abiy, winner of the 2019 Nobel Peace Prize, sent troops into the Tigray region to overturn its ruling party, the Tigray People's Liberation Front (TPLF).
The move was also in response to TPLF attacks on federal army camps and promised a swift victory, but by late June the rebels had retaken most of Tigray, including its capital Mekele.
A statement issued by Youth for Peace Ambassadors notes with concern the ongoing terrorist violence in Ethiopia and the Network stands in solidarity with the young people who have faced the wrath of conflict and violence and the effects of terrorist force.
Speaking to Real-Time News Daily reporter, Youth Peace expert, Dorcas Chishumba said, "the uncalled for acts of violence have resulted in international alarm as the Tigrayan Rebels have been edging closer to Ethiopia's Capital.
The Tigray People's liberation front rebel group has continued to press towards Addis Abba claiming control of the town of Shewe Robit just 220 km outside the Capital.
"As Youth Peace Ambassadors we stand in solidarity with the young people in Ethiopia who are facing the wrath of conflict and violence and the effects of terrorism force. These forms of terror hinder and stagnant development, peace and security and should be condemned by the world and all African citizens who value and uphold the principle of Peace and Security.
"As a network working with young people on Youth, Peace and Security, we condemn all forms of violence in Africa and beyond and call upon all the stakeholders to join hands and work towards restoring peace and stability in Ethiopia." She said.
"Most businesses are now shut down and nothing is moving, all we are doing is living in fear eyes and ears open. Nevertheless, the city is relatively calm today in comparison to what has been witnessed the past few days." Said one of the residents, speaking on condition of anonymity.
Meanwhile, Ethiopia has expelled seven senior UN officials over alleged "meddling" in the country's affairs, putting strain on existing alliances and future international cooperation.
Early this month, the US state department ordered the withdrawal of non-essential embassy staff and several other diplomatic missions have followed suit. Concomitantly, the Biden administration announced its intention to boot Ethiopia from a key trade pact that grants duty-free access for most exports.
But it has held off on imposing sanctions against the Ethiopian government and rebels in hopes of encouraging a settlement.
The instability in security and peace has further spread to East Africa in the capital of Uganda. 3 Suicide bombers killed and injured people in Kampala on 16 November 2021 according to the Ugandan Police Force.
Powerful International actors, including the EU and US, are pushing for a political settlement which however appears to be complicated considering; the continued use of violence by outlawed or ethnic-based armed resistance groups, the ethnic and political polarisation of local and diaspora based political elites, the inherited autocratic form of governance, fragmented political mobilisation, activism, loyalties of the Ethiopian population and multiple regional security challenges in Sudan, Egypt and Eritrea inter alia.