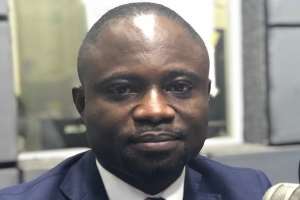 Kwabena Mintah Akandoh
The Member of Parliament (MP) for Juaboso, Kwabena Mintah Akandoh says there is no doubt the government has failed in its vaccination of Ghanaians.
The government earlier this year commenced the vaccination of Ghanaians with a target of fully vaccinating 20 million people by the close of the year.
Now in November and heading into December, government has only managed to vaccinate 2.5 people.
Speaking on the floor of Parliament during a debate of the 2022 Budget Statement on Wednesday, November 24, Kwabena Mintah Akandoh who is not impressed by the numbers stressed that the government has been a failure.
In reference to Covid-19 vaccinations numbers provided by the Ghana Health Service, the MP noted that about 17 million Ghanaians should have been vaccinated by now.
"Mr. Speaker, it is a fact that as a country we have failed to vaccinate our people on time to meet the herd immunity. Mr. Speaker, I say so because the government presented to us a vaccination plan, and this document is titled ' Covid-19 vaccination deployment and vaccination plan'.
"According to this document on page 29 we were supposed to have vaccinated about 1.5 million people between April and June 2021. Again, from June to August we were supposed to have vaccinated about 6.3million," Akandoh said on the floor of Parliament.
The Juaboso MP added, "Between September to October we should have about 9.5 million people. At this time we should have vaccinated not less than 17 million people.
"Ironically, if you refer to the 2022 budget we have vaccinated on 2.5million. Per their own marking scheme, 2.5 divided 17 is an obvious fail."
Despite the vaccination setback, government through the Ghana Health Service has assured Ghanaians that it will do everything possible to ensure no one is left out.
Just last week, the Ghana Health Service gave the approval for people of 15 years and above to be included in the vaccination drive.
More vaccines are being secured by government to boost the vaccination drive against Covid-19.